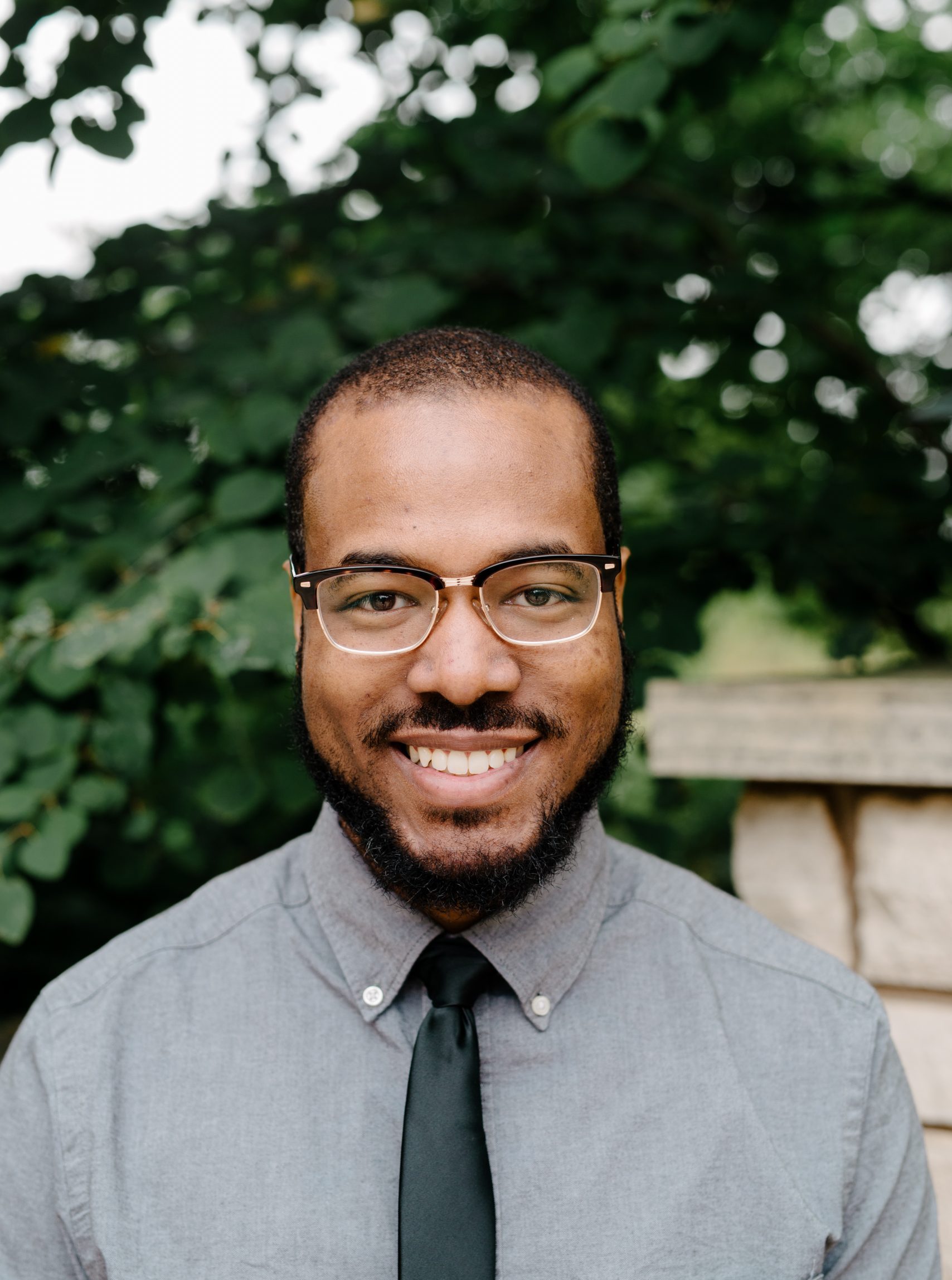 Arnold Woods has been selected to serve as director of multicultural student success in the College of Liberal Arts and Sciences (LAS) at Iowa State University. This position affirms the college's dedication to cultivating a welcoming atmosphere where students of color and underserved populations feel valued and supported during their experience at Iowa State.
Woods' ties to Iowa State—as a student, researcher and staff member in the Graduate College—span more than a decade. He earned his Bachelor of Arts in communication studies in 2010 and his master's degree in education this past spring.
"This is personal for me because of my special connection to Iowa State as a person of color who was an LAS undergraduate, graduate student and employee—and now a member of the leadership team," Woods said. "I remember the support and encouragement I received during my undergraduate years at Iowa State, and I'm excited to create similar opportunities for our LAS students."
In this role, Woods will develop and manage student-focused diversity, equity and inclusion (DEI) programs, projects and partnerships in the LAS college and across the campus. Under the direction of Monic Behnken, the new LAS associate dean for diversity, equity and inclusion, Woods will assist in expanding efforts to recruit, support and retain a diverse student body. He will also contribute to the development of a consistent approach to improving culture and climate in the college.
"I am excited that Arnold is joining our team. His broad range of experiences at Iowa State will be invaluable in his ability to connect with students and help them navigate their time in the College of Liberal Arts and Sciences," Behnken said. "Arnold's resume shows a clear dedication to mentoring, leadership development, innovative collaborations, and strength-based advocacy. He is the person that we need leading this initiative at this moment and I am excited that our students will get to learn from him and grow with him."
A track record of serving students
Woods brings an impressive range of professional experiences and leadership skills to the director of multicultural student success position. He has been a dedicated advocate for students of color in Iowa State's Graduate College.
Since 2017, Woods has secured research jobs and scholarships for countless underrepresented STEM students. He's advised and supported many students as they progress in their Ph.D. programs, including first-generation students and students from low-income backgrounds.
"Working with students is my passion and I've developed relationships with many students and students of color at Iowa State," Woods said. "I'm invested in their success and I look forward to building on the work I've been doing and helping our students feel like Iowa State is a place where they belong."
In 2018, Woods founded the Coalition of Black Male Students at Iowa State. The program continues to thrive as a supportive hub and valuable resource network for multicultural students. A skilled communicator, listener and connector, Woods has helped hundreds of students by matching their needs with faculty mentors, programs and campus services.
"Ambitious goals"
Woods began serving as director on July 19. He's currently collaborating with colleagues "to develop a framework that allows students to be successful" in the LAS college.
"I'm part of an amazing team that is focused on our ultimate goal of every LAS student of color obtaining their degree," Woods said. "It's ambitious, but that has to be the end goal that we're working toward every day. It's how we best reach, serve and make an impact on every LAS student."
Woods will work with Behnken as she builds out her team and expands and solidifies the college's DEI strategy.
"I look forward to ensuring that LAS students get on a path to success the minute they land on campus," Woods said.
Published: July 26, 2021