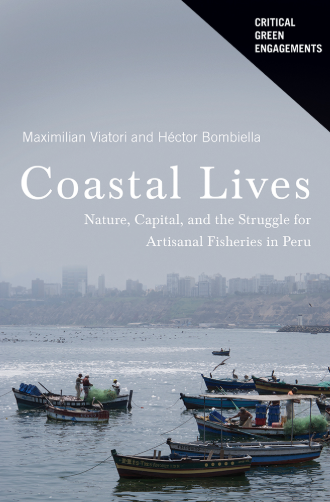 Peru's fisheries are in crisis as overfishing and ecological changes produce dramatic fluctuations in fish stocks. To address this crisis, government officials have claimed that fishers need to become responsible producers who create economic advantages by taking better care of the ocean ecologies they exploit.
In Coastal Lives, Maximilian Viatori and Héctor Bombiella argue that this has not made Peru's fisheries more sustainable. Through a fine-grained ethnographic and historical account of Lima's fisheries, the authors reveal that new government regimes of entrepreneurial agency have placed overwhelming burdens on the city's impoverished artisanal fishers to demonstrate that they are responsible producers and have created failures that can be used to justify closing these fishers' traditional use areas and to deny their historically sanctioned rights. The result is a critical examination of how neoliberalized visions of nature and individual responsibility work to normalize the dispossessions that have enabled ongoing capital accumulation at the cost of growing social dislocations and ecological degradation.
The authors' innovative approach to the politics of constructing and degrading coastal lives will interest a wide range of scholars in cultural anthropology, environmental humanities, and Latin American studies, as well as policymakers and anyone concerned with inequality, global food systems, and multispecies ecologies.
Published: May 20, 2019