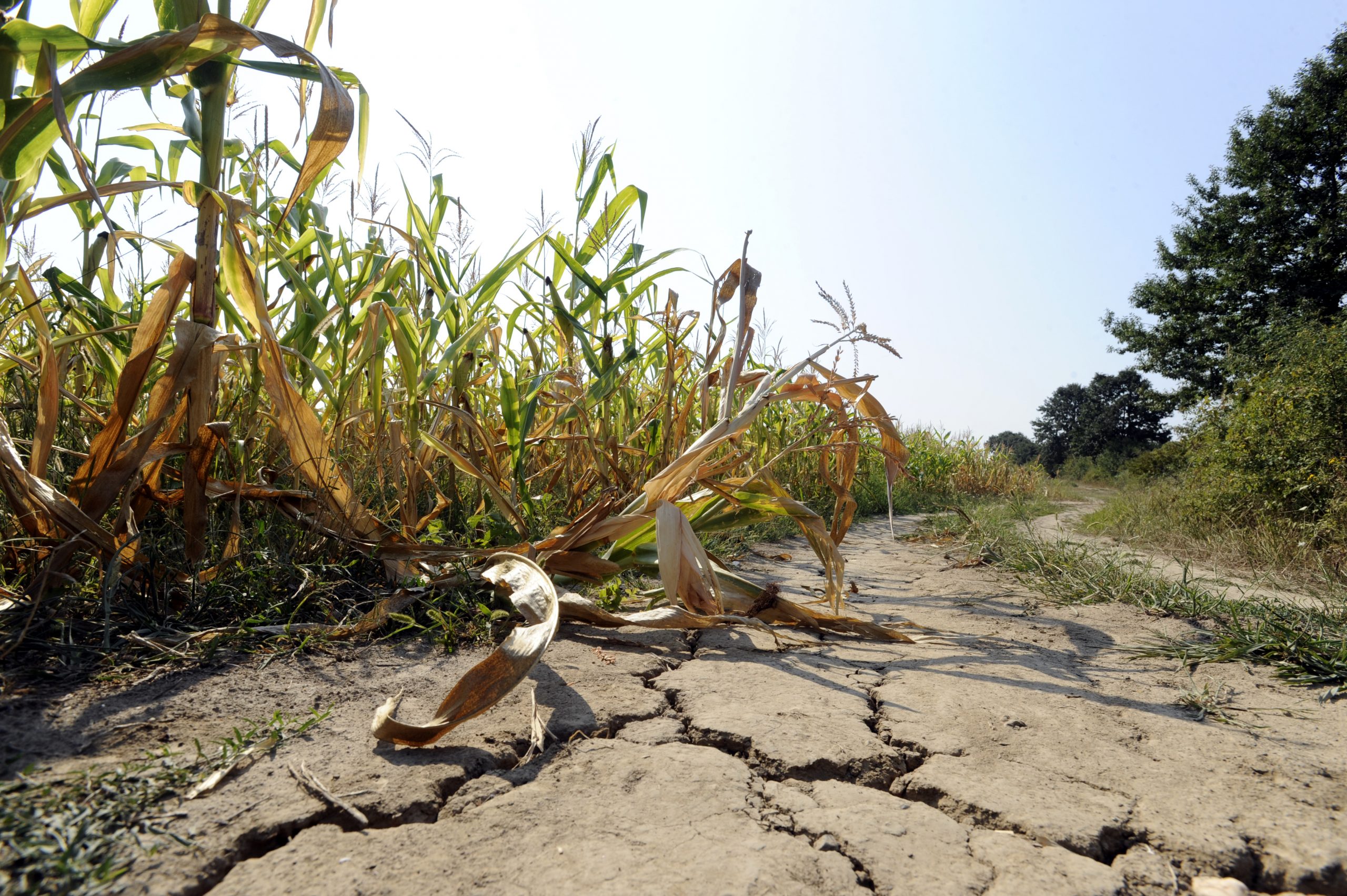 The winds of change blew through Iowa State's Department of Geological and Atmospheric Sciences (GEAT) in the fall 2022 when a new major and minor in climate science electrified the department's offerings. Degrees dedicated to addressing the challenges of climate change are not common in the United States, so GEAT's creation of the climate science major and minor captured the attention of numerous new and existing climate-conscious students.
While Iowa State's climate science majors learn the fundamentals of climate science, they may also pursue one of six specific knowledge pathways, which are:
Advanced climate science
Data visualization
Design and planning for sustainability
Climate, food, agriculture, and biodiversity
Policy and human behavior
Science communication
The following students have unique reasons for choosing a climate science major, but they all hope to make the planet sustainable for future generations.
A new path
Owen Halverson ('24 climate science) began his Iowa State journey as a meteorology major, but quickly switched to climate science once the major launched last year.
"I have always been interested in climate change, and I wanted a career that would focus on that. But since there was no major tailored for it anywhere in Iowa, I decided on meteorology, since it was the next best thing," Halverson said. "When I heard Iowa State would be looking into a new climate science major, I immediately investigated it to see if it would be worthwhile."
Through his research, Halverson determined climate science could pave a path for a career in corporate or government consulting.
"I don't intend to have a major influence on climate change, but rather help in ways people don't think about – by improving our cities or ensuring businesses stay on green pathways for the future," he said.
Halverson enjoys the interdisciplinary focus of the climate science degree. Whether it's courses in geology, meteorology, or environmental science, he appreciates being able to explore multiple subjects that interest him. He says students with numerous interests could find a home in the climate science major.
"I think what makes the climate science major here so useful is the multiple pathways that students can choose from," Halverson said. "Climate science is applicable to many different majors and fields, and this major allows students with interests ranging from agriculture to political science to apply climate science to their current focus."
A modern major
Growing up, Jack Harris ('24 climate science, environmental science) regularly hiked, biked, and skied with his family. These outdoor activities cultivated his love of nature and respect for the earth. Those values are what drove Harris to walk away from a construction engineering major and instead declare majors in climate science and environmental science.
"Double majoring in environmental and climate science has allowed me to further study the impacts of modern infrastructure on the environment, and given me a strong base of knowledge to analyze and prepare future communities for sustainability, longevity, and human flourishing," Harris said.
Harris appreciates that the climate science major offers several tracks that allow for in-depth studies in a particular interest area. Of all the interdisciplinary classes he has taken so far, Global Sustainability (SOC 220) has been his favorite.
"Its application of the ethical and philosophical aspects of sustainability changed my perspective on how communities solve environmental problems in different times and settings," Harris said.
Harris believes Iowa State's climate science major reflects the university's ability to adapt to the changing needs of modern society and to address students' current interests.
"I think that offering a climate science major at Iowa State gives students the ability to study in an up-and-coming field that will potentially benefit the entire world," he said.
Following graduation, Harris intends to pursue a career in environmental planning, helping to assess and reduce the carbon footprint of building infrastructure and to ensure sustainability for future populations.
There's still hope
Today's news about the condition of the climate often breeds doom and gloom. But Amanda Hauser ('25 climate science, environmental science) has hope for the future.
"I find that there are topics that I learn about in the climate science courses that make me feel like there's still hope for helping our planet, that we can all make an impact and teach others to do the same," Hauser said. "There is hope and that's not something you get to hear a lot about these days."
When the climate science major was introduced last fall, Hauser decided to combine it with her environmental science major, completing a missing link in her studies.
"I decided to add climate science because climate studies have always been something that I have been very passionate about, though I had never directly been given the opportunity to study it," she said.
Hauser enjoys the camaraderie of Iowa State's inaugural group of climate science majors, who share a passion for the environment.
"Because it is so new, there are really few of us who are in it, which makes it more special, in my opinion," she said. "It's always heartwarming to experience new opportunities with those who share the same kind of sentiment."
Hauser hopes to someday pursue a career related to glacial research, hydrology, or environmental sustainability. Through that work, her goal is to help others understand the importance of climate science and to mitigate the effects of the changing climate.
The climate science major bridged a gap for Hauser academically, and she is confident other like-minded Iowa State students will also seek out a climate science degree.
"I believe there are a lot of students out there, like myself, who have a passion for this and want to help preserve a better future for others," Hauser said. "With the addition of this program, I think it will create more leaders to help create change that will benefit our world."
Published: April 17, 2023