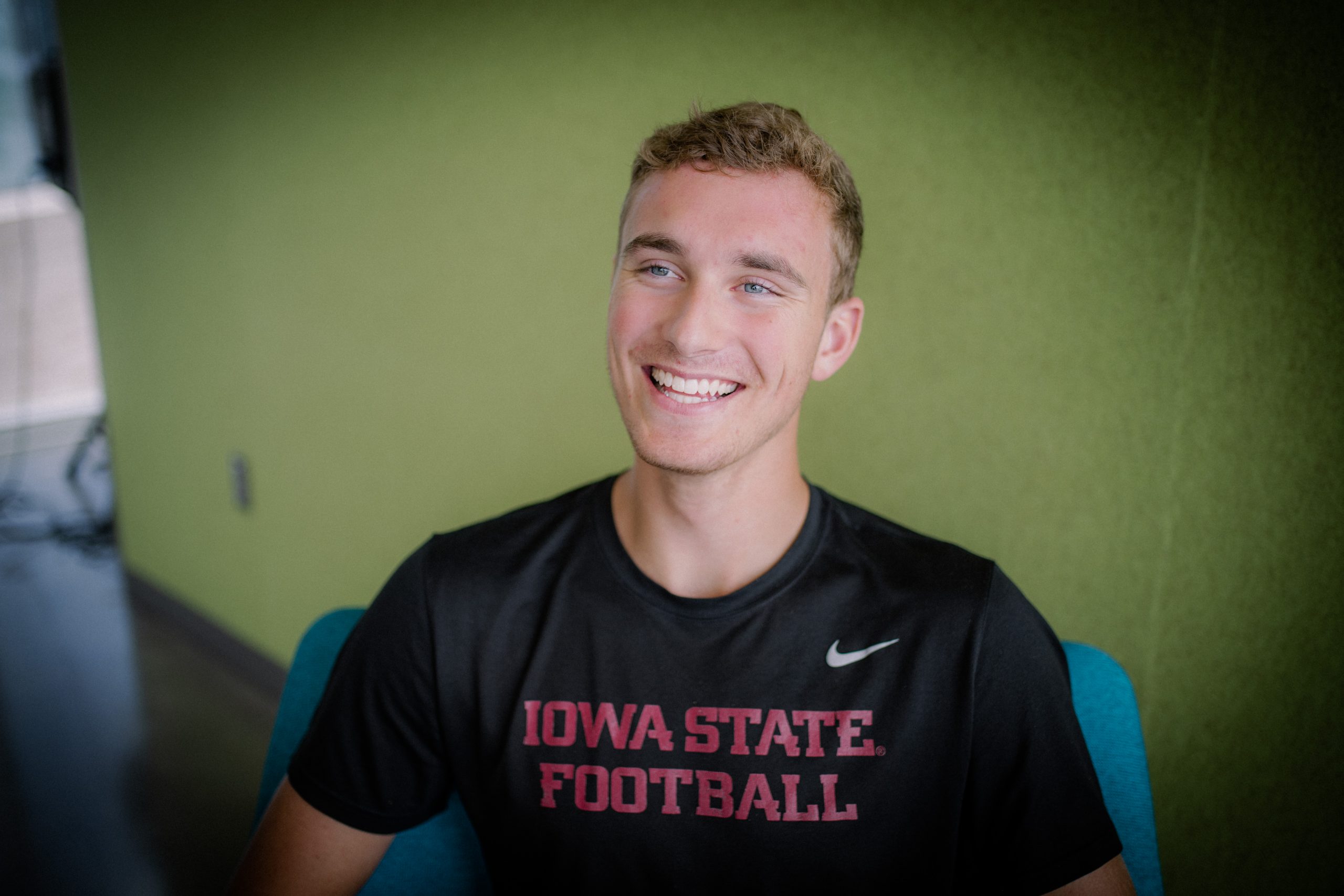 Investing in stocks and navigating financial markets can be a rollercoaster of losses, gains and second guessing. To make the ride a bit smoother, Jacob Kautman ('24 history, education) developed Campus Town Trading LLC, a business that empowers college students to boost their financial literacy and become the masters of their own investment portfolios.
"After learning that 86% of college students don't invest their money, or don't know how to invest money, we said, 'Ok we have to do something about this,'" Kautman said. "We think it's important that everyone, especially young people, understand that financial markets are for everyone and accessible to anyone."
Campus Town Trading is an on-ramp into the investment universe where subscribers access a dynamic online community that features helpful tools, plenty of resources, lively discussions and insights from analysts.
It's all about transforming green investors into seasoned traders who understand the ins and outs of the stock market.
Early market forces
Kautman and his business partner, Collin Gauck ('24 finance and business economics) launched Campus Town Trading last January. The duo grew up in Gilbert, became friends in middle school and bonded over mutual interests in finance, investing and the business world.
When most eighth graders were playing video games, Kautman and Gauck were discussing day trading and analyzing the S&P 500.
"Collin's dad is a financial advisor, so it feels like we've always grown up around the stock market," Kautman said. "We've shared interests in investing and helping others since we were very young, so at Iowa State we combined the best of both worlds into a business."
Bullish on CYstarters
Kautman and Gauck spent this summer improving and expanding Campus Town Trading in CYstarters, an entrepreneur accelerator program. The 11-week experience allows Iowa State students and recent graduates to nurture and grow their promising startup ideas, existing businesses or special projects.
Each CYstarter receives a $6,500 stipend, an office in the ISU Pappajohn Center for Entrepreneurship and access to meeting spaces. Experts in entrepreneurship and professors provide support, guidance and advice. A steady stream of Cyclone alumni, who have built successful businesses, hold workshops and offer tips.
"The professional help we've received and the connections we've made through CYstarters have been incredible," Kautman said. "We've learned how to lay out our business plan and outline how we want to accomplish everything, step-by-step, which has helped us focus and grow the business."
CYstarters also helped them to refine their marketing skills and expanded the company's social media presence into Tik-Tok and Instagram.
The core business
The centerpiece of Campus Town Trading is an engaging discussion group on Discord, which includes multiple channels and chat rooms. Nearly 4,500 budding investors have signed up for basic and premium services. Subscriptions are up 30% since early spring.
"Discord is definitely the hub of our business," Kautman said. "It's where we provide members with information and it's a growing community where people can bounce ideas off of each other, ask questions and learn about the financial markets."
Kautman and Gauck often conduct live trading on Discord. Their real-time trades provide a window into investing, allowing subscribers to follow along on the screen and learn the logistics of stock trading. The goal is to educate and take the mystery out of trading stocks.
"It really has been amazing to see the progress people make and how much they learn during the months that they belong to our community," he said. "That's what this business is about – informing and helping people."
Taking stock in the future
Kautman and Gauck see a bright future for Campus Town Trading. They have plans to develop an online investing course for college students and a mentorship program. With a solid business model operating in Ames, they hope to build on their success and expand.
"It would be great to add more subscribers and set up affiliate locations in other college towns," Kautman said. "It's exciting, and I have a feeling this is just the beginning for Campus Town Trading."
Watch and read an update about Campus Town Trading from the ISU Foundation.
Published: September 26, 2022