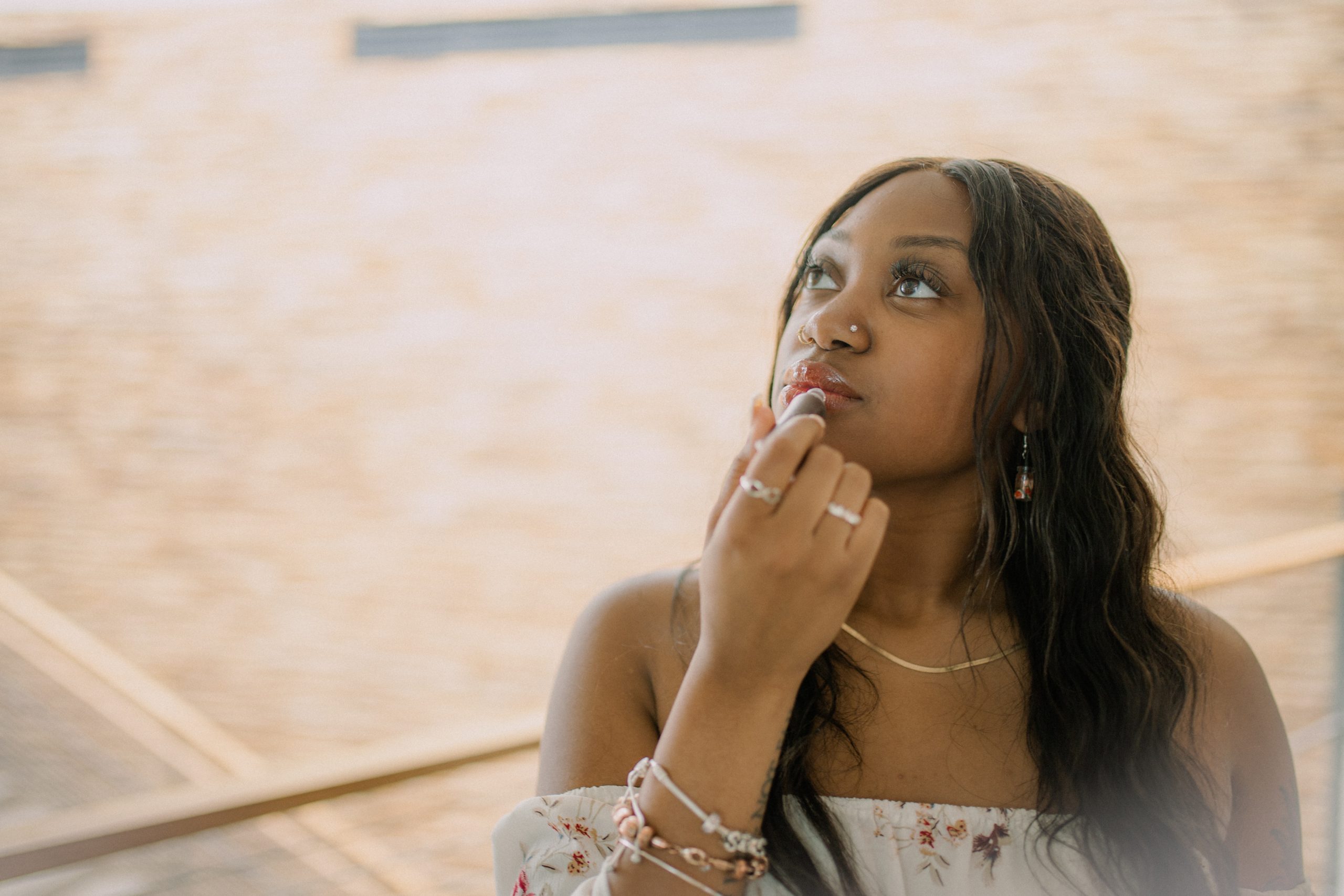 Jassma'ray Johnson's independent, determined spirit and affinity for hard work serves her well as founder of Simply Sámone, a cosmetics company that creates healthy, handmade lip glosses, balms and scrubs for women of color.
This summer, Johnson ('23 psychology) elevated her business with the help of CYstarters, an 11-week accelerator for Iowa State students and recent graduates sponsored by Iowa State's Pappajohn Center for Entrepreneurship. She tweaked her brand and website, giving them both a cleaner, more refined look. And, she added more products to her lineup.
CYstarters not only enhanced Johnson's business, but it offered her opportunities for personal growth as well.
"CYstarters helped my learning, my listening skills, my connections with people, collaborating, and my service," Johnson said.
Young ingenuity
As a freshman at Iowa State, Johnson needed to cover her college expenses. When most students were applying for campus jobs, Johnson decided to launch Simply Sámone in her Friley Hall dorm room. But, that business idea actually budded years earlier, when she was in 4th grade.
Growing up in Des Moines, Iowa, Johnson attended an elementary school that lacked ethnic diversity.
"I went to more of a white school, and I had bigger lips. Back then, it wasn't popular to have big lips so I was just very insecure," Johnson said.
Undeterred, 10-year-old Johnson decided to accentuate her large, beautiful lips.
"My mom wouldn't let me buy lip gloss because she said it was inappropriate for 4th grade. I was like, 'I don't listen to that! I'm going to make my own,'" Johnson said.
Tapping into her independent nature, Johnson researched the internet and learned how to concoct homemade lip gloss using Vaseline and Kool-Aid. While her mom was away, she carefully heated up the recipe on the stove, poured it into a small jar, and created her very first lip gloss.
Giving back
Aside from offering healthy beauty products, one of Johnson's goals with Simply Sámone is to meet the needs of Black women.
"I'm a Black woman. I know the daily struggles that we face and just how hard it is to find makeup and different things for our skin tone," Johnson said. "Historically, we can look at how hard it is for people of color to have access to healthy foods, healthy hair care, healthy cosmetics. I think my brand is definitely meeting that need."
But Johnson's business goals go beyond the products. She strives to make a difference in the world, and she's already started. Johnson recently established a $1,000 scholarship at Des Moines' East High School, her alma mater, for women of color who plan to attend college. She knows from experience that college can be expensive, so she wants to ease some of that stress for students.
"Going into college, I had a notebook and pencils and I was trying to take notes but I couldn't because I didn't have a tablet or computer, so that inspired me," Johnson said. "I'm not rich, but I want to be able to help someone alleviate that shift so that they don't have to go to college feeling like they can't keep up."
Rollercoaster ride
Johnson's entrepreneurial journey has had its ups and downs so far, but it's a ride she recommends for other students.
"I would define entrepreneurship as a rollercoaster. A rollercoaster is scary. It's a lot of anticipation, a lot of waiting, a lot of ups, a lot of downs, a lot of screaming and crying," she said. "But it's a fun ride. It's going to be a challenge and you never know what's next, but enjoy the ride and buckle up."
Published: September 19, 2022