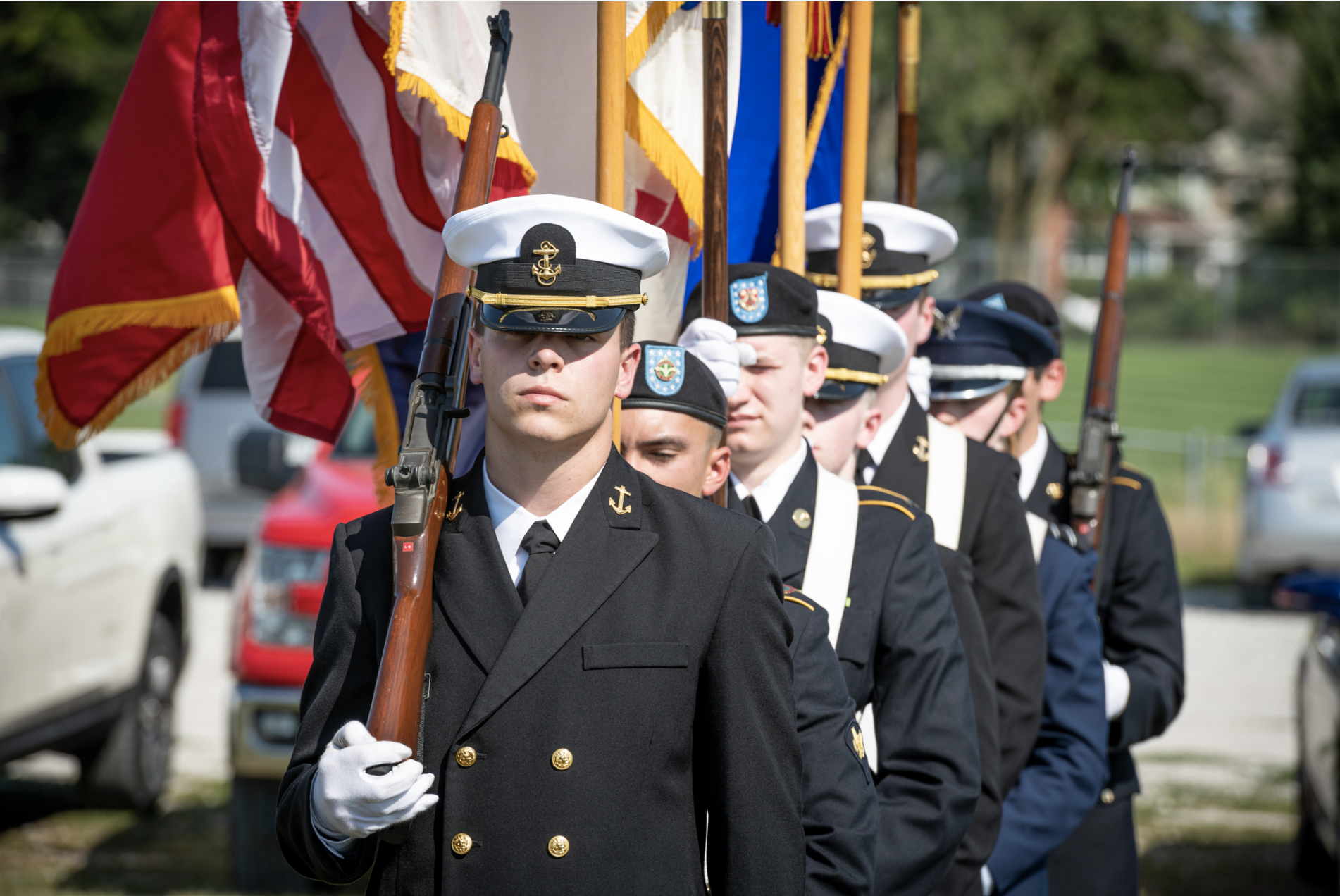 College of Liberal Arts and Sciences graduate Rick Burnett, Jr., of Peachtree City, Georgia, has provided the lead gift commitment for the new U.S. Marine Corps Obstacle Course, which will be used by Iowa State's Reserve Officers Training Corps (ROTC) programs. In recognition of this gift, the course will honor his father and fellow Iowa State graduate and will be named the Lt. Col. Richard H. Burnett Sr. USMC Memorial Obstacle Course.
"Iowa State ROTC prepares exceptional young people for excellence in military service, and course offerings in the liberal arts and sciences have uniquely prepared some of Iowa State's ROTC students for leadership on a global scale," said Beate Schmittmann, dean of the College of Liberal Arts and Sciences. "I am grateful to Mr. Burnett and all the private donors who have helped make this important new resource for Iowa State ROTC possible."
Administered through the College of Liberal Arts and Sciences, Iowa State's three ROTC programs – Navy, Army and Air Force – have a proud history of helping develop exceptional leaders for the United States military branches and are among the best leadership training programs in the nation. Students who aspire to Marine Corps leadership enter the NROTC-Marine Option program.
The O-Course is a cornerstone of training and conditioning, helping ROTC students develop strength, dexterity, endurance and problem-solving skills. Available to all of Iowa State's ROTC programs, the O-Course will help develop and prepare Air Force, Navy, Marine Corps and Army officers for their future military service.
Burnett provided the lead gift for the project to support Iowa State's ROTC students and honor his father's military service. He made his charitable gift through the Iowa State University Foundation, a private, nonprofit organization committed to securing and managing gifts that benefit Iowa State University.
"My father only lived to be 39 years old, but it was an honorable life and a life worth remembering," said Burnett, a third-generation Iowa Stater who received his bachelor's degree in mathematics and was a nine-time Big 8 champion on the Iowa State men's swimming and diving team. "I'm so grateful for this opportunity to give back to the university that gave our family so much and to honor my father."
His father, Lt. Col. Richard H. Burnett, Sr., was a member of Iowa State's Navy ROTC and graduated from what was then called Iowa State College. He was a United States Marine Corps aviator who lost his life while in service to his country. Commissioned in 1950, Lt. Col. Burnett received his wings at Naval Air Station Pensacola and served tours at Marine Corps Air Station Corpus Christi, MCAS El Toro, MCAS Cherry Point, MCAS Kaneohe, MCAS Iwakuni Japan and last at MCAS Quantico. He served in both the Korean War and the Vietnam conflict.
Those wishing to also support the O-Course project may visit www.foundation.iastate.edu/rotco or contact Michael Gens, executive director of development, ISU Foundation, 515.294.0921, mgens@foundation.iastate.edu or Jeremy Jacobson, director of development, ISU Foundation, 515.297.8498, jjacobsen@foundation.iastate.edu.
Published: September 12, 2022