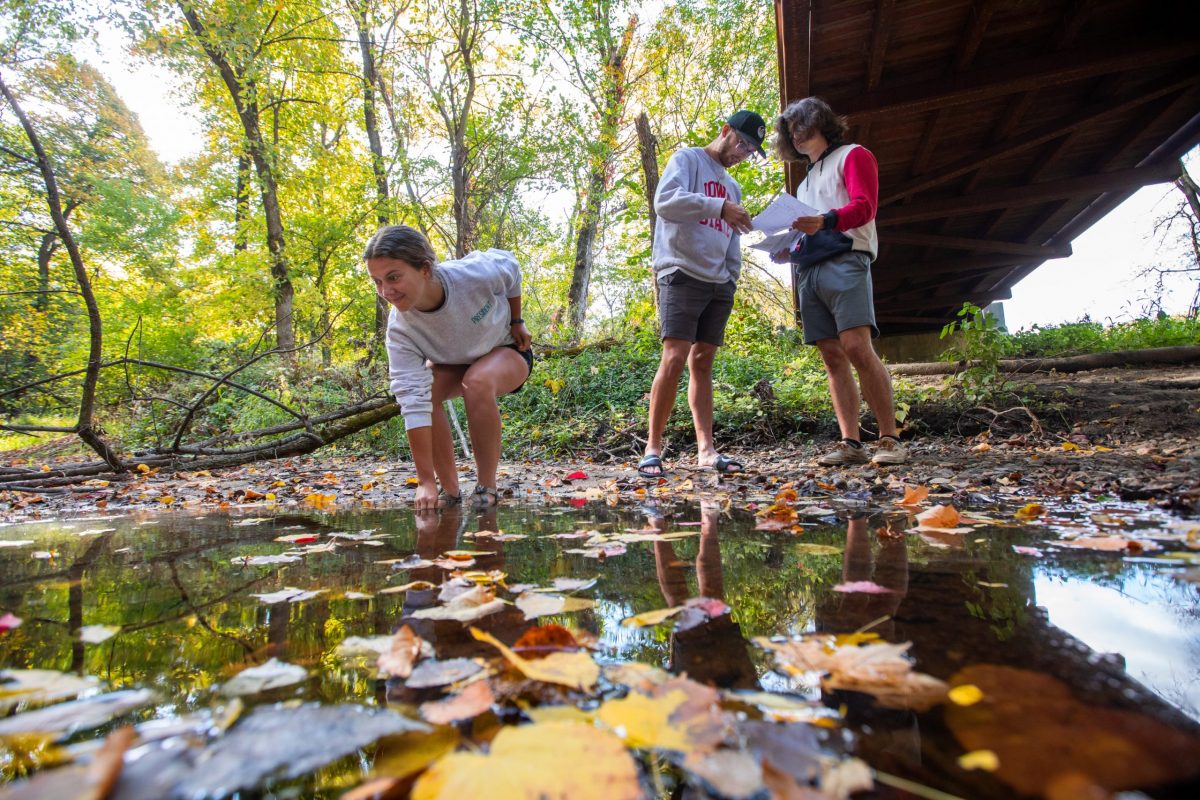 A new interdisciplinary degree program beginning this fall at Iowa State University aims to prepare students for careers helping society address and adapt to climate change.
Along with a core curriculum of geological and atmospheric science, economics and science communication, students will choose additional coursework in at least one of six defined pathways: advanced climate science; science visualization; design and planning for sustainability; policy and human behavior; climate, food, agriculture and biodiversity; and science communication.
The Iowa Board of Regents approved the new climate science degree program July 27 after a multi-year process initiated by the department of geological and atmospheric sciences in the College of Liberal Arts and Sciences (LAS).
Iowa State considers workforce needs and demand when creating new degree programs. Given the financial costs associated with extreme flooding, droughts, heat waves and wide-spread crop failures, there is a growing need to provide a well-trained, adaptable workforce to address these challenges.
"From the beginning, we felt like this couldn't be a traditional Bachelor of Science program where students just took science class after science class. They need broader training to be effective," says Department Chair Kristie Franz.
Franz says the science communication component provides students training to turn complex ideas into digestible and understandable pieces of information for a range of populations. The six defined pathways provide students opportunities to pursue a specialization that aligns with their interests and future career goals, such as advising companies that want to lower their carbon footprints.
The financial and insurance industries have long been interested in understanding how climate change affects futures trading and actuarial tables, and the U.S. Military and intelligence agencies has been developing strategies to prepare for challenges brought on by a warming planet.
Working in this interdisciplinary context, Franz emphasizes, requires holistic thinking and the ability to understand a problem from multiple angles and perspectives.
"We really want the students to come out of this program with a more interdisciplinary training so they can work with teams that are diverse in their expertise and communicate with stakeholders, interested parties and people making decisions," says Franz.
Currently, no other public university in Iowa offers a program like the new climate science option at ISU. The climate science program is rooted in the geosciences and earth system processes from local to global scales, Franz explains.
As a university of science and technology, Iowa State was uniquely positioned to offer the climate science degree to undergraduates since it already had geology and meteorology programs. By bringing in classes from other departments in LAS and other colleges at the university, no new classes needed to be developed for the climate science program.
"But this is not just a simple repackaging of classes. Rather, it's a meaningful way that we're pulling together things we already have and creating this new area that really is relevant for society today and into the foreseeable future," says Franz, adding that the curriculum can evolve to continue to meet the needs of students and their educational and career goals.
Assistant Teaching Professor Lindsay Maudlin started in the fall semester of 2021 to teach courses and ensure the new program meets the needs of students. She's also working on developing a network of internships and other relevant experiences for students, like undergraduate research, with companies in Iowa and across the U.S.
The Iowa Board of Regents Tuesday also approved a Bachelor of Arts program in computer science at ISU. This is in addition to a Bachelor of Science degree for computer science.
Published: August 4, 2022