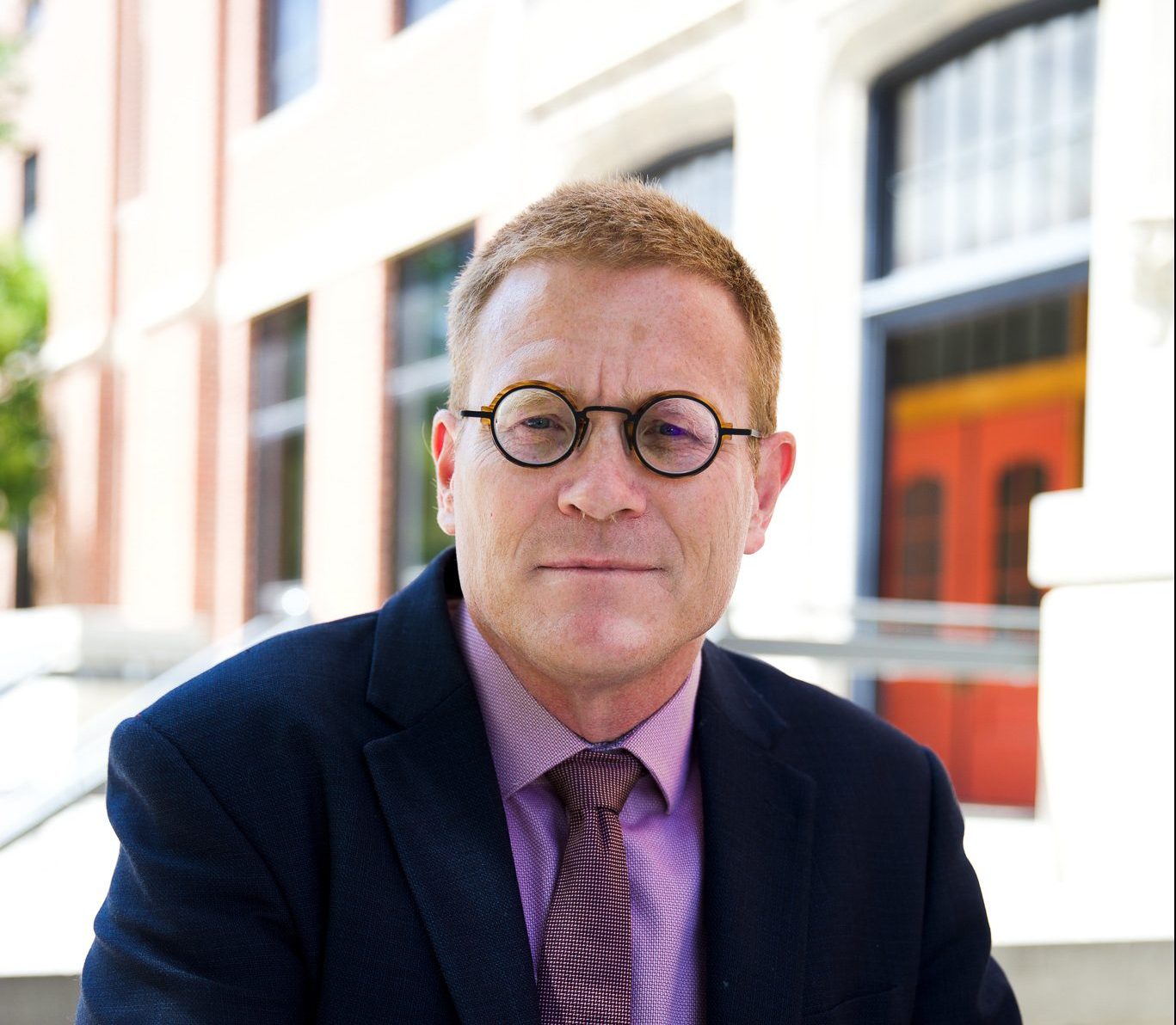 William Jenks has been reappointed chair of the Department of Chemistry in the College of Liberal Arts and Sciences at Iowa State University.
Jenks, a professor of chemistry, began his two-year appointment on July 1, 2022.
"William is an experienced chair who has received high praise from his colleagues for leading them through the pandemic and running a smooth, effective department administration," said Beate Schmittmann, dean of the College of Liberal Arts and Sciences. "He has led a strong department with outstanding teaching and research programs."
Jenks earned his bachelor's degree from UCLA. He also received a Ph.D. in chemistry from Columbia University where he was a National Science Foundation predoctoral fellow and a Division of Organic Chemistry (ACS) fellow. Jenks served as a postdoctoral research scientist at Columbia, until joining Iowa State in 1992 as assistant professor. He was appointed chair in 2011.
His expertise in physical organic chemistry is focused on research in photochemistry and reactive intermediate chemistry. An accomplished scholar, Jenks has published 126 peer-reviewed articles which have garnered more than 3,000 citations. His research has earned numerous prestigious grants, including a National Science Foundation CAREER award. Jenks is also the editor of Advances in Photochemistry.
"I am honored to continue serving as chair of the Department of Chemistry and pleased that my colleagues and the dean support my reappointment," Jenks said. "Serving as chair has been incredibly rewarding to me and I look forward to continuing in this role."
His vision for the department includes building on the success of undergraduate, graduate and research programs.
"The best accomplishments we've had during the last decade are due to the outstanding faculty that we've hired and promoted," Jenks said. "We have a terrific future as a department because of their talent, dedication and professional achievements."
Jenks has earned numerous honors during his time at Iowa State, including a Wilkinson Award for Undergraduate Teaching and a College of Liberal Arts and Sciences Award for Excellence in Teaching. He was also named a Cottrell Scholar by the Research Corporation. Jenks has been recognized as an outstanding ally by the LGBTQI+ community.
The Department of Chemistry at Iowa State University is part of Iowa State University's College of Liberal Arts and Sciences. The department offers undergraduate, master's and Ph.D. degrees in chemistry. Robust and innovative research programs offer undergraduate and graduate students a wide range of opportunities in chemistry disciplines, such as analytical and bioanalytical, inorganic and materials, organic and bioinorganic, physical theoretical, materials chemistry, forensics and biophysical chemistry. The department provides a variety of courses for students in other majors and other colleges to satisfy general education requirements in natural science.
Published: July 13, 2022