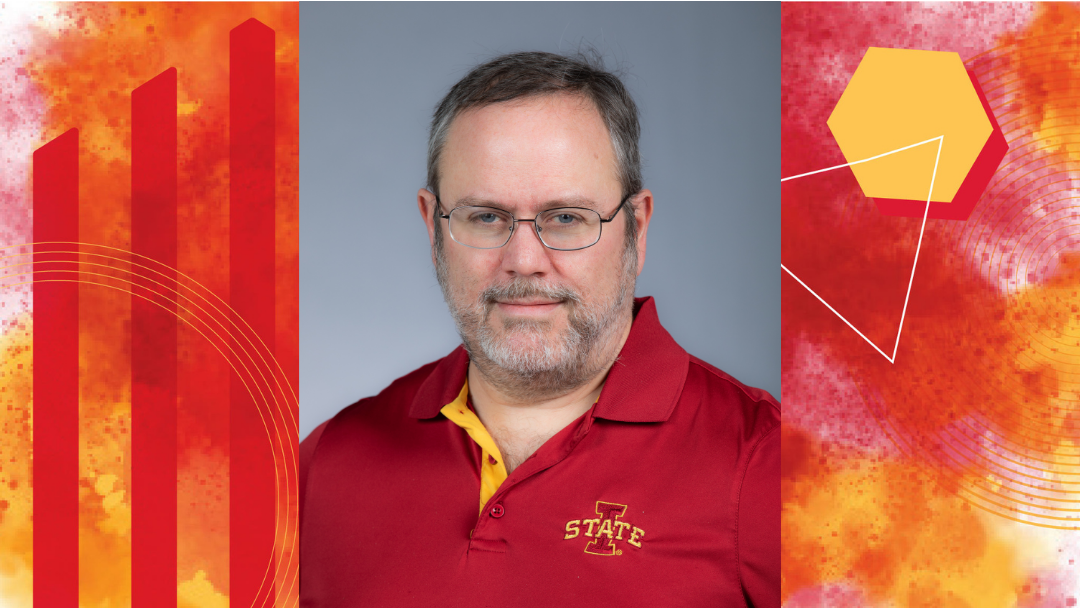 Timothy McNicholl, professor of mathematics, has been awarded the Scott Hanna Professorship in Mathematics by Iowa State University's College of Liberal Arts and Sciences. McNicholl was selected for his outstanding contributions to university teaching, research and service as well as to the larger field of mathematics.
This award was created after the late Scott Hanna ('77 metallurgy) bequeathed a generous donation to the Department of Mathematics. The award enables recipients to further advance their ongoing research, math scholarship and dedicated service to students.
McNicholl's research focuses on computability theory, specifically computable analysis. He studies the limits and potentialities of various computing devices, including the modern digital computer. His work targets computation using continuous data.
McNicholl has taught numerous undergraduate and graduate courses, from calculus preparation to reverse mathematics. To better serve his students, he adapts his teaching methods according to the class material and the students' abilities.
McNicholl is past president of the Iowa Precalculus Advisory Council and often serves as parliamentarian for Iowa State's Faculty Senate. He has published studies in top mathematical journals and has been invited to speak at numerous national and international conferences, including a plenary address at the 2021 North American Meeting of the Association for Symbolic Logic. McNicholl has also refereed numerous academic journals related to mathematics, computer science and logic.
McNicholl is pleased to be recognized for this award.
"I am excited about the opportunities this award will provide to further my scholarship," he said. "I met Scott Hanna on two occasions. He impressed me as very kind, intelligent and curious. I am honored to have an award in his name."
McNicholl will use the award funds to continue his research and bring additional scholars in the field of computability theory to Iowa State.
McNicholl earned a Ph.D. in mathematics from George Washington University.
Published: January 31, 2022