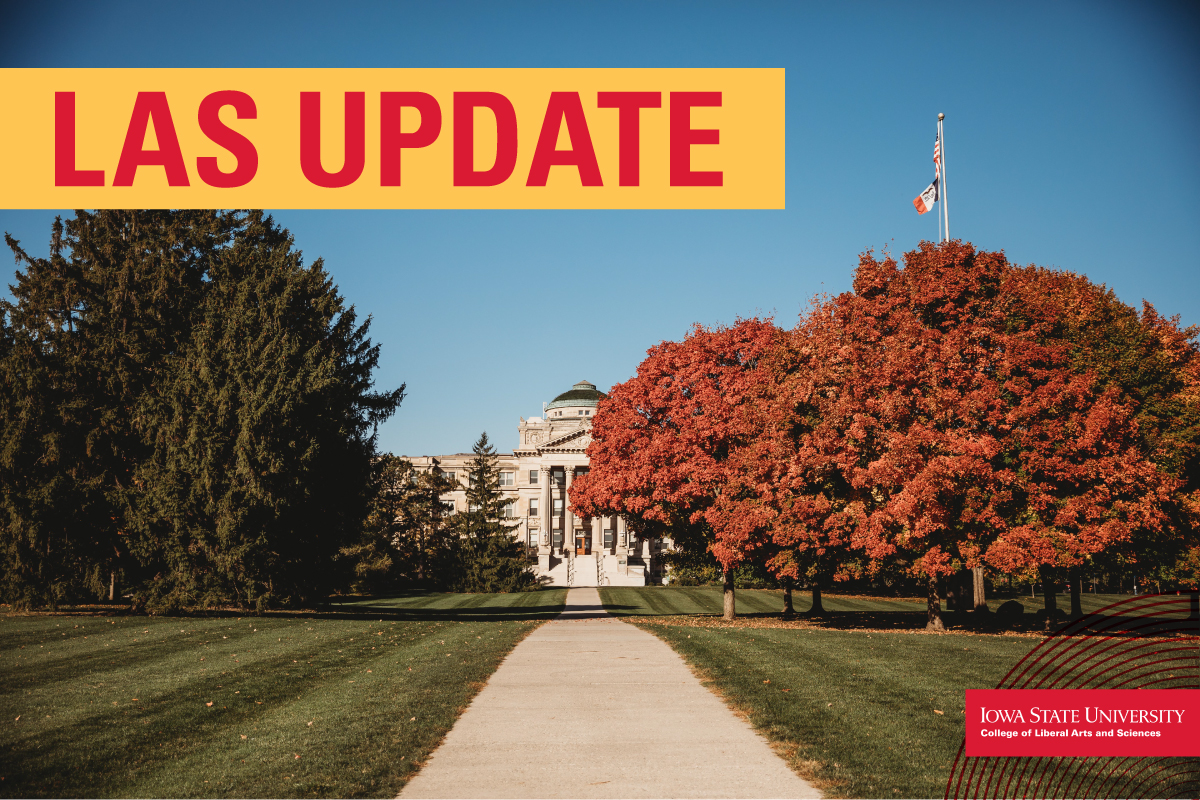 The administrative offices in Catt Hall will observe modified hours during the winter break, including university holiday closures.
In observance of Iowa State University holidays and the university's partial shutdown, designed to conserve energy and promote employee work/life balance, Catt Hall will be closed Dec. 23 – Jan. 2.
In addition, the following modified hours for Catt Hall will be in effect Dec. 20 – Jan. 14:
7:30 a.m. – 4:00 p.m. Monday – Friday
Student Inquiries
LAS Student Academic Services staff will return to regular businesss hours (8 a.m. – 5 p.m.) on Jan. 10. LAS Student Academic Services will monitor the following email address throughout the winter break: las_sas@iastate.edu.
Published: December 20, 2021