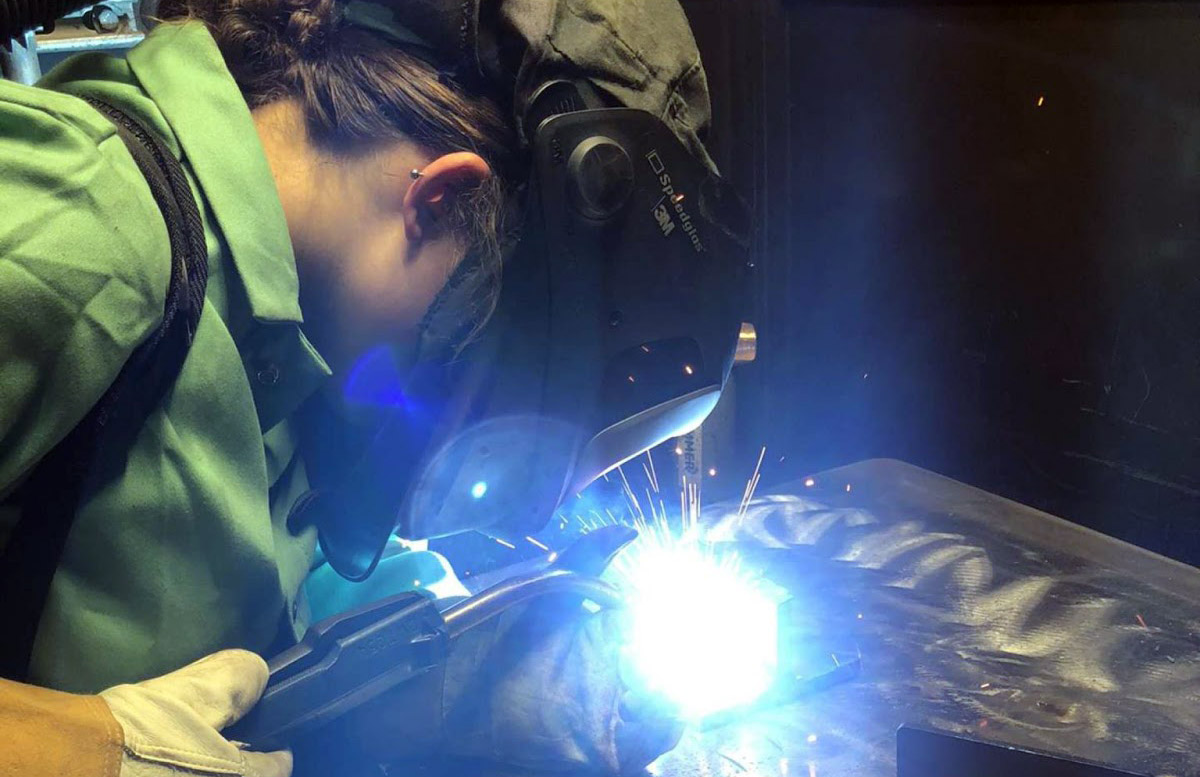 The Iowa State University Department of English is partnering with John Deere to help close the manufacturing skills gap in Iowa—by helping high school welding apprentices hone their communication skills.
David Ottavianelli, director of strategic projects – labor relations for John Deere, approached the English department with a challenge: help their welding apprentices become stronger, more persuasive public speakers. The company hopes to build the apprentices' public speaking skills and encourage them to share their experiences to build interest in learning a skilled trade like welding at Deere.
In exchange, English department faculty members were offered a faculty externship—a chance to first-hand experience the communication needs of a manufacturing workplace through facility tours and interactions with Deere personnel.
Jo Mackiewicz, professor of English, and department lecturers Emma Murray and Brian Spears crafted a four-week crash course on workplace communication skills, specifically pitches and presentations. Murray piloted the course at Deere's Davenport Works facility in Davenport, Iowa and the Harvester Works facility in Moline, Ill.
In those four weeks, 17 high school juniors crafted pitches about apprenticeship opportunities and a formal presentation about their key learnings and experiences from the apprenticeship. Students wrapped up the course by presenting their formal presentations to John Deere stakeholders.
"This communication development project with John Deere showcases the important role the English Department can play with industry partners," said VolkerHegelheimer, chair of the Department of English. "Emma Murray and her team's approach serves as a model for future partnerships, starting with an expansion to additional John Deere locations next summer."
Published: September 29, 2021