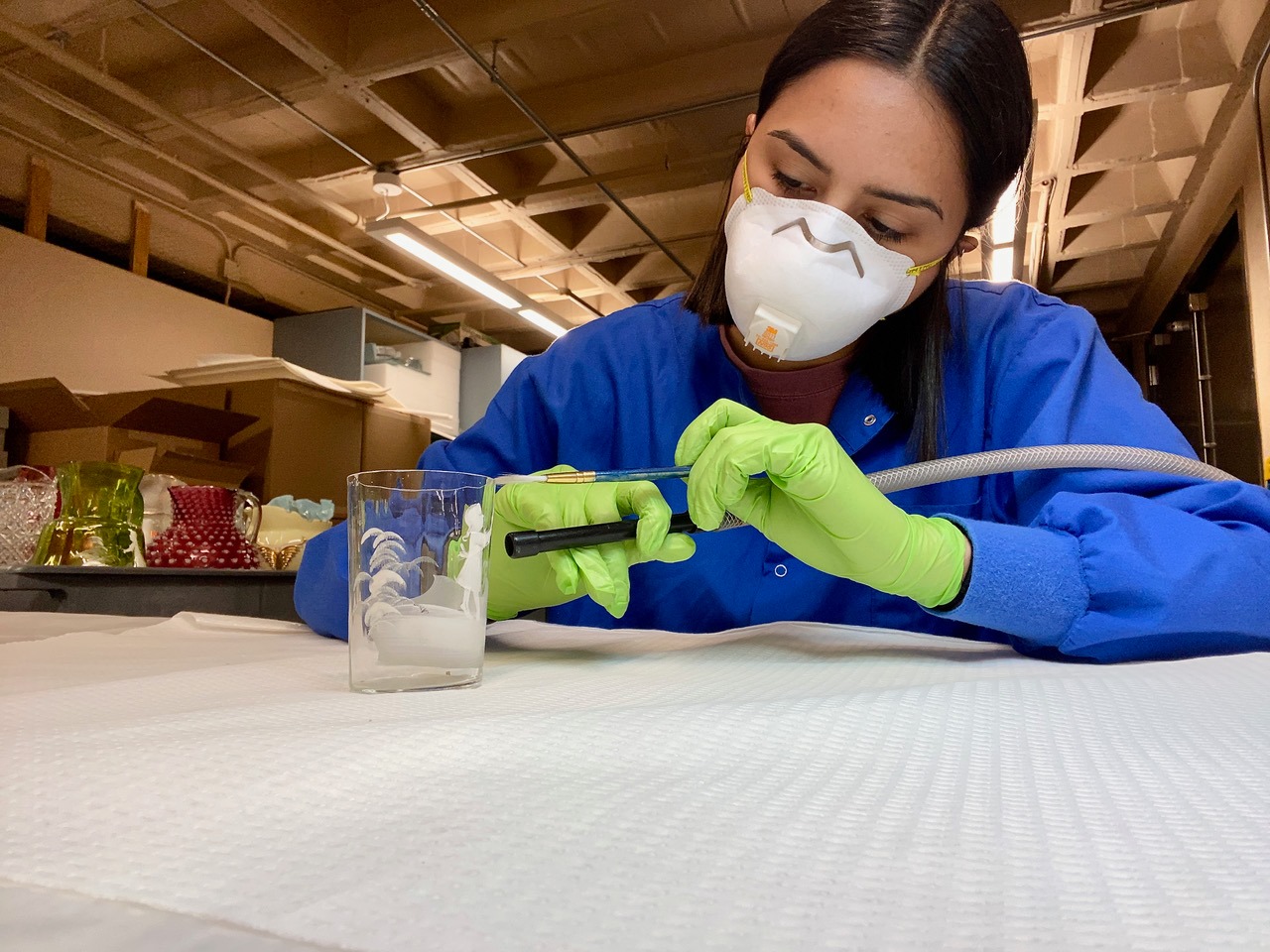 Madisyn Rostro ('22 history, anthropology) can recall a middle school unit on the Aztec people of Mexico as the moment she fell in love with studying history. Her passion for the past has since inspired her future path. This summer, Rostro is completing her third internship in museum studies and plans to attend graduate school to fulfill her goal of becoming a museum professional. 
She said pursuing that dream is possible because of the Iowa State mentors and partners who have encouraged her.
"When I first visited ISU my senior year of high school, I saw how engaged each faculty member was in their students' careers and that they genuinely wanted them to succeed," she said. "I would not be where I am today without my mentors, who have helped me along the way." 
A collection of inspiring internships 
In addition to its supportive faculty, Iowa State's beautiful campus—with its green spaces that reminded her of her hometown of Shenandoah, Iowa—drew Rostro to Ames. The Iowa State campus also became the site of her first museum internship. She completed the Wayne and Eleanor Ostendorf Farm House Museum Undergraduate Assistant Internship with the support of Allison Sheridan, University Museums curator.
"When I came to ISU, I never thought I would be granted an internship my freshman year that would pave the way for future accomplishments in my career," Rostro said. "This internship was the root of where my museum career began to blossom. While I completed the Farm House internship, it gave me the initial skills I needed to gain other internships, like achieving experience in object handling, conducting tours and working on exhibitions."
Her next internship took place at Saint-Gaudens National Historical Park in Cornish, New Hampshire, which exhibits over 100 works of the American sculptor Augustus Saint-Gaudens. Rostro helped complete an exhibit that opened during her internship.
This summer, she is at the Hastings Museum in Nebraska, a natural history and cultural history museum that helps chronicle the story of Nebraska plains' early inhabitants. It's a perfect fit for Rostro's minor in American Indian Studies. 
"My favorite class has been one of my American Indian Studies classes that also tied in anthropology," she said. "It allowed me to think about issues in a new light that I would have never thought about before, which also grew my interest in Native American culture."
As Rostro works to clean, photograph, catalog and rehouse hundreds of glassware objects at the Hastings Museum, she also has accessioned new objects into the collection, completing intensive research to enhance the museum's catalog. 
Rostro said she is excited to intern in a new area and work with a diverse array of colleagues who are helping her grow as an emerging museum professional.
Partners for success
Rostro entered Iowa State with a particular passion and found partners to help her pursue her dream. She said Stacy Cordery, professor of history; Simon Cordery, professor and chair of the history department; and the Phi Alpha Theta Honor Society have offered her essential support and encouragement to get closer to her career goals.
"Looking back at myself when I first came to Iowa State as a freshman, I was shy and unsure of how I would reach my goal of being a curator of a museum," she said. "Now, I have blossomed into the strong, confident and proud individual that I am today, who sees her path of getting to her dream career not by herself but with the help of her mentors and friends that want to see her succeed."
Published: July 16, 2021