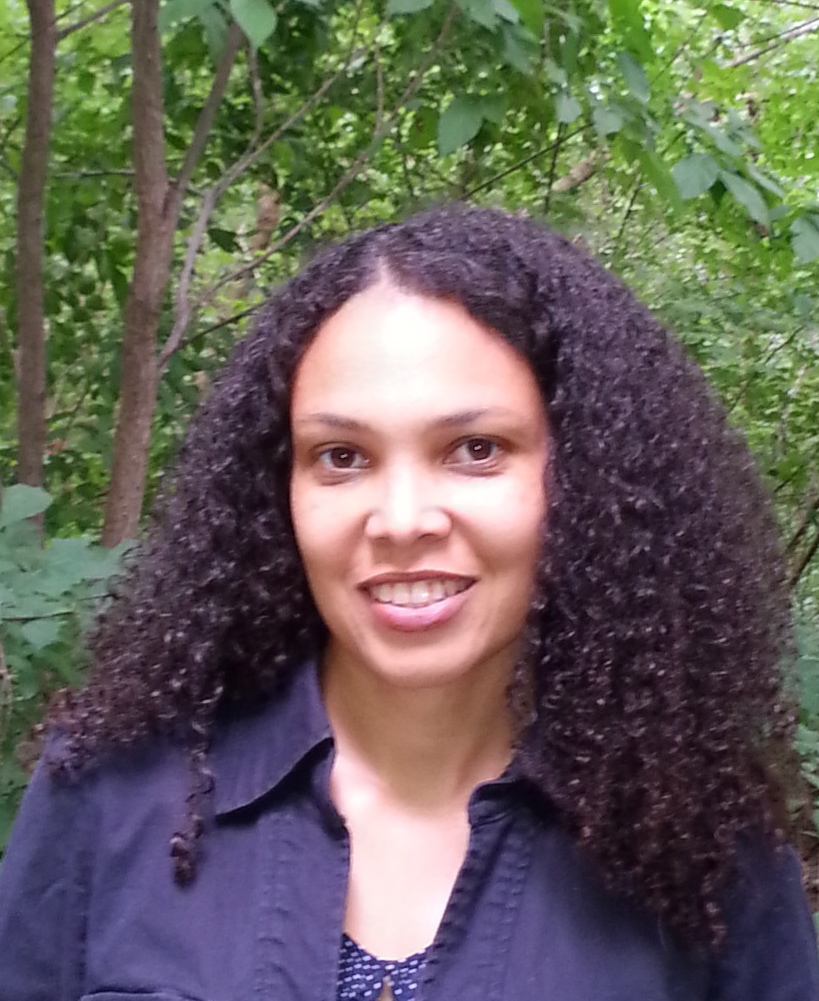 Nell Gabiam, associate professor in political science and world languages and cultures, has been selected to receive the 2021 Brian and Rondi Gardner award.
Established in 2009 by Brian and Rondi Gardner, the award generously supports outstanding history and political science faculty who demonstrate exemplary service and dedication to students at Iowa State University.
"While attending Iowa State, I was so enriched by a talented group of faculty members who really set the foundation for my thinking and my understanding of the world both politically and historically," said Brian Gardner ('74 distributive studies). "So we wanted to give back in a way that recognizes faculty who give so much to the university and their students."
Gabiam, who co-directs Iowa State's Middle Eastern studies minor in the Department of World Languages and Cultures, is "honored and grateful" to be this year's recipient.
"It means a lot to me to receive this award," Gabiam said. "It makes me feel valued as a faculty member, researcher and teacher."
An expert on the Middle East
Gabiam's past research focused on the politics of humanitarian and development aid in Palestinian refugee camps. Her most recent work examines the experiences of Palestinian refugees who have been displaced by the ongoing Syrian war.
An accomplished author and teacher-scholar, Gabiam's professional journal articles have garnered hundreds of citations. Her first book, "The Politics of Suffering: Syria's Palestinian Refugee Camps" was published in 2016. She is currently working on a second book, tentatively titled, "We Have Now Lost Two Homelands: Palestinians Displaced by the War in Syria."
Gabiam has carried out research on multiple continents—conducting fieldwork in Germany, Sweden, Lebanon and Turkey. In 2018 she was a visiting scholar at the Institute for Advanced Study in Toulouse, France, where she interviewed displaced Palestinians who were living in Toulouse and surrounding areas. She also interviewed French individuals and organizations assisting refugees from the Syrian war.
Service to students
Gabiam's class, Politics of the Middle East, has been a wellspring of opportunities for students who aspire to work in the Middle East and need in-depth knowledge of the region's history and politics, as well as a rich understanding of U.S. Middle Eastern foreign policy.
"Several students have worked with me as research assistants and teaching assistants and some of them have returned to Iowa State to give talks in my class after successfully finding employment in a Middle East-related field," Gabiam said. "Those are particularly meaningful moments for me, as these former students get to demonstrate what they have achieved with their ISU education and study of the Middle East."
Looking ahead
Funds from the Brian and Rondi Gardner award will enable Gabiam to continue her ongoing research, global travels and field work in many countries.
"I will use the award to do follow-up interviews and research among Palestinian refugees who have been displaced by the war in Syria and are currently living in other parts of the Middle East or in Europe," Gabiam said.
During her time at Iowa State, Gabiam has earned numerous awards, including two Dean's Emerging Faculty Leader Awards, in 2017 and 2020. She was also named to the 2020 cohort of American Council of Learned Societies Fellows, an award supporting talented scholars pursuing research in the humanities.
"This award reminds me of how important it is to support and inspire students in and out of the classroom," Gabiam said. "It also motivates me to work harder to complete my book as well as a documentary project related to my current research."
Published: June 24, 2021