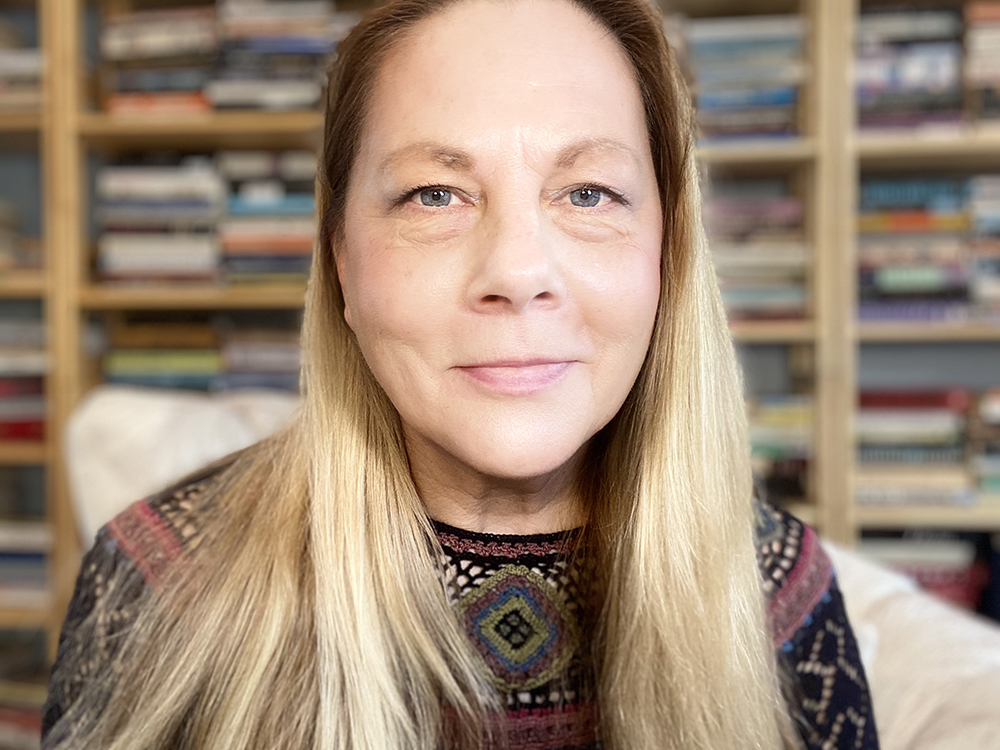 Throughout her vibrant career, Debra Marquart, Distinguished Professor, professor of English and Iowa's Poet Laureate, continues to create engaging prose. Her passion for both teaching and writing has garnered new support from the Roger S. Hanson Faculty Support Fund in Creative Writing.
Roger S. Hanson ( '54 electrical engineering, mechanical engineering), holds a passion of his own for literature, which inspired him to create the fund – a gift that will recognize Iowa State University Department of English creative writing faculty who demonstrate a strong commitment to teaching and writing.
When attending an ISU Foundation event, Hanson saw Marquart play a song and read from her book "The Horizontal World." He enjoyed the reading so much he asked her for a signed copy.
"Growing up as an only child, I spent much of my time reading and collecting books," Hanson said. "Literature has always been a large part of my life and a passion of mine. After reading a book written by Deb Marquart, I was incredibly impressed and that was when I chose to support the teaching of a faculty member in the creative writing and environment department."
The book, Marquart's account of growing up in an agricultural family that didn't harmonize with her intrepid dreams, includes an underlying story of a strained relationship with her father. She shares with readers some of life's subtle moments after his death, which pull her closer to her father. She recounts finding dimes everywhere, and how discovering each small coin still makes her feel connected to him.
"Since my father died, I've been finding dimes. On jogging trails, in corridors of hotels, several times at odd hours on the sidewalk leading to my office building at the university where I teach. I don't expect anyone to believe this," Marquart said in her book.
A few years ago, Hanson scheduled a brief meeting with Marquart in Ames. They compared notes about childhood memories of time spent on a farm, and talked about teaching, reading and writing. But Marquart says she will never forget how the meeting began.
"We shook hands and he left something in mine," Marquart said. "It was a roll of dimes. He remembered the part in my book about my father and sensed my grief. It was moving."
Marquart plans to use the support to expand her activities as poet laureate. For example, she's developing an online afternoon poetry club for middle and high school students around the state. The club will allow teachers to provide additional writing development opportunities to students, without spending their own time out of the classroom. Marquart will provide writing prompts to students and lead discussions about their writing and the process.
"I want to encourage spontaneity and creativity in youth," said Marquart.
The support will also enhance time spent on her current writing and allow her to spend more time mentoring students in the Department of English's master of fine arts creative writing and environment program.
"Sometimes it's hard for arts and humanities to get oxygen, so when a donor specifically highlights arts and especially at Iowa State, that's really valuable," Marquart said. "Dr. Hanson is an avid reader and knows the value of literature. He wants the best for Iowa State, he wants to give back, and he appreciates and values his roots and origins."
Published: January 6, 2021