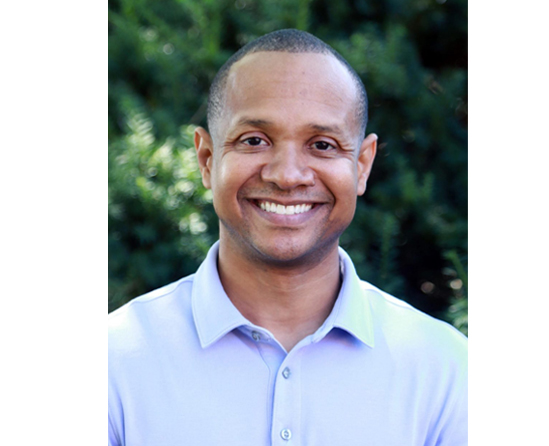 From tap-dancing toddlers to serene images of slaves harvesting cotton, movies have shaped a grossly inaccurate awareness of Black lives in the United States. Novotny Lawrence, associate professor in Iowa State University's Greenlee School of Journalism and Communication and the Department of English, will explore how the film industry influences social issues in his upcoming lecture "White Mansions, Black Bodies: Jordan Peele's Get Out and the New Age Slave Plantation." The virtual event, part of the College of Liberal Arts and Sciences Dean's Lecture series, will begin at 6:00 p.m. on Thursday, Nov. 5.
Lawrence will highlight Jordan Peele's horror thriller "Get Out," sharing how the director employs traditional filmmaking storytelling tropes to examine contemporary racial politics.
He will also introduce the concept of reunion films – films with a goal of reunifying the North and the South after the Civil War, utilizing a fictionalized or marginalized representation of slaves. This type of misrepresentation in film has gravely minimized the cruel and unjust reality of being Black in the United States.
"There is an overwhelming societal perception that movies are 'just entertainment,"' said Lawrence. "While films are certainly entertaining, they also play a role in socialization, regularly promote certain images over others and can tell us a great deal about the world in which we live. I hope that people who attend the lecture begin to develop or further expand their understandings of the ways that filmmakers use cinema to critique pressing social issues, and that it will also encourage them to consider historic and contemporary U.S. racism."
Lawrence's research primarily centers on African American cinematic and mediated experiences and popular culture. He is the author of "Blaxploitation Films of the 1970s: Blackness and Genre," the editor of "Documenting the Black Experience" and the co-editor of "Beyond Blaxploitation." He has also published journal articles and book chapters on the comedy of Dave Chappelle; the films "Black Dynamite" and "C.S.A.: The Confederate States of America;" and about African American religious iconography in the television series "Good Times." His current research project, a co-authored book on Oscar and British Academy of Film and Television Awards (BAFTA)-winning screenwriter and director Kevin Willmott, will be published by Wayne State University Press in 2021.
The virtual lecture begins at 6:00 p.m. and is free and open to the public. The pre-recorded lecture will be followed by a live virtual Q&A session with Lawrence. The lecture will be available at: http://bit.ly/Novotny2020 or https://events.las.iastate.edu/2020/09/09/fall-2020-deans-lecture-novotny-lawrence.
Published: October 21, 2020