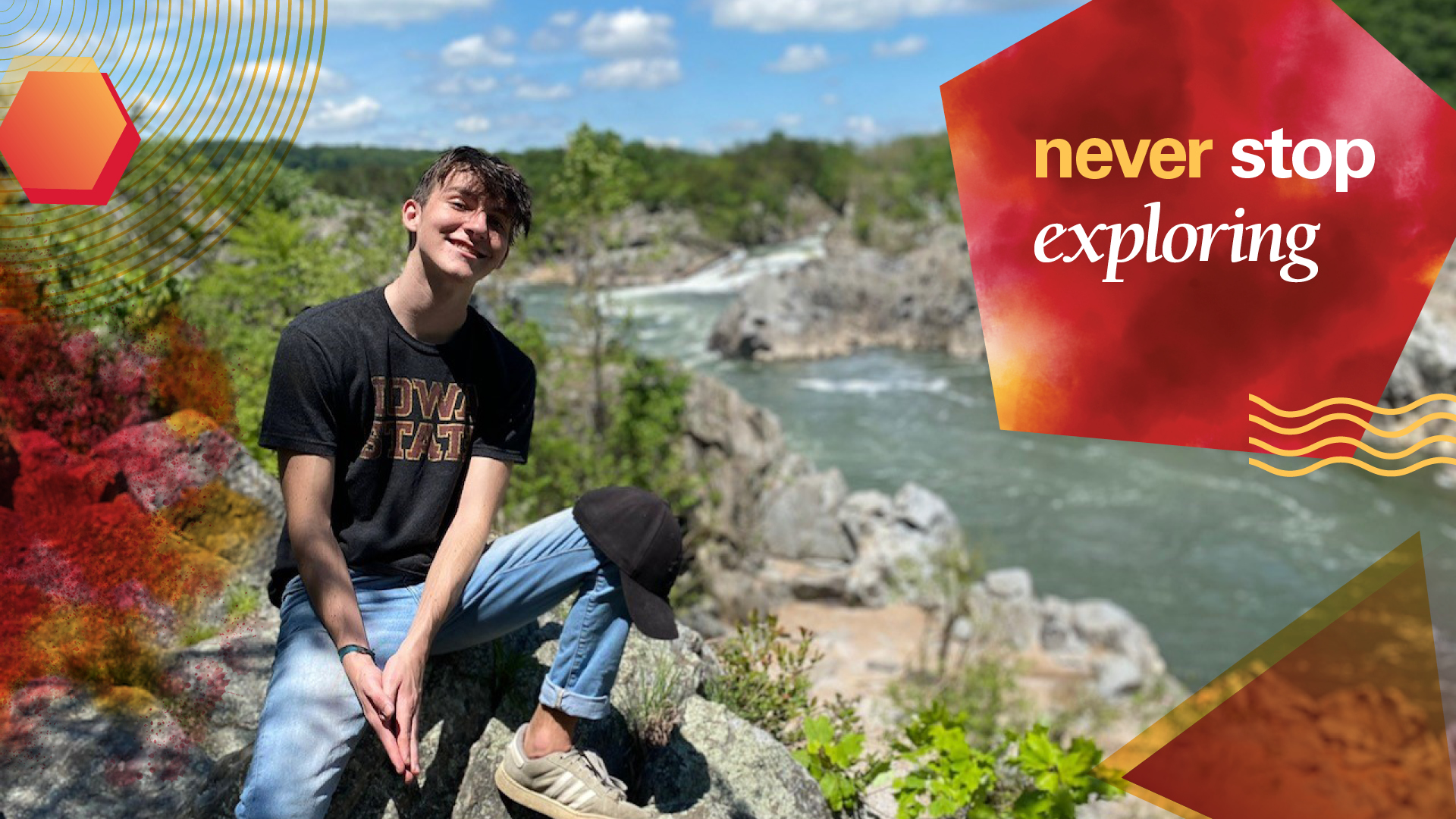 Jack Novak ('22 economics, statistics) had never considered majoring in economics until his senior year of high school in St. Louis, Missouri. Once he started researching majors, he realized immediately that economics was the perfect fit for him.
"As someone who loves to learn, my economics major grants me the opportunity to study my countless interests, guided by rigorous economic reasoning," he said.
Now entering his junior year, Novak has created a unique adventure in LAS by adding minors in data science and Spanish, completing his first internship and studying abroad.
Unlimited opportunities
Novak first saw the economics major as a stepping stone to law school. Since arriving at Iowa State, he has discovered how diverse the field is and believes it can help prepare him not only for law school but for graduate studies in a number of other disciplines.
"For a social science that examines the allocation of scarce resources, it's ironic how unlimited the subject is," Novak said. "I wish people could understand the extent to which economics applies to public health, industry, law, international development and a plethora of other areas. Even in seemingly unrelated fields, economic intuition underlies decisions at every level."
Economists get to be creative problem solvers, Novak said, in areas from crafting government policy to guiding corporate decision-making.
"Though I'm biased, I think anyone can find something to love in economics," he said. "You may learn about the effects of different government policies in one class, how to manage a business in another and theory of labor markets, all in the same day."
Exploring new experiences
As a freshman at Iowa State, Novak quickly became involved in activities such as the ISU Economics Club. Networking with successful economics alumni from many different industries allowed him to continue exploring the breadth of career possibilities in the major.
After completing his freshman year, Novak transitioned into a summer internship, working with a team of economists in the Transportation Services Division of the U.S. Department of Agriculture (USDA).
"The experience was endlessly beneficial by allowing me to publish documents and data that are essential to a healthy agricultural trade," he said. "Such an experience after my first year at Iowa State has been enlightening with respect to my goals at Iowa State and beyond."
During his sophomore year, Novak had the opportunity to help co-teach Econ 110, an orientation class for first-year and new transfer students, as well as study abroad in Costa Rica. Though his semester in Costa Rica unfortunately ended early due to the COVID-19 pandemic, while there he studied sustainable development, practiced his Spanish and even bungee jumped on weekends.
"My best experiences during my time at Iowa State have come from some spontaneous decisions to do things that initially scared me. Between co-teaching Econ 110 and studying abroad, I've learned more about myself than I ever expected to," he said.
Novak said his economics major has inspired him to try new things and view problems from different perspectives — and he plans to continue that approach in his future career.
"Since economics allows for such diverse career paths, I hope to achieve personal growth from my experiences, and to bring that growth with me to each new opportunity that arises," he said.
Published: July 16, 2020