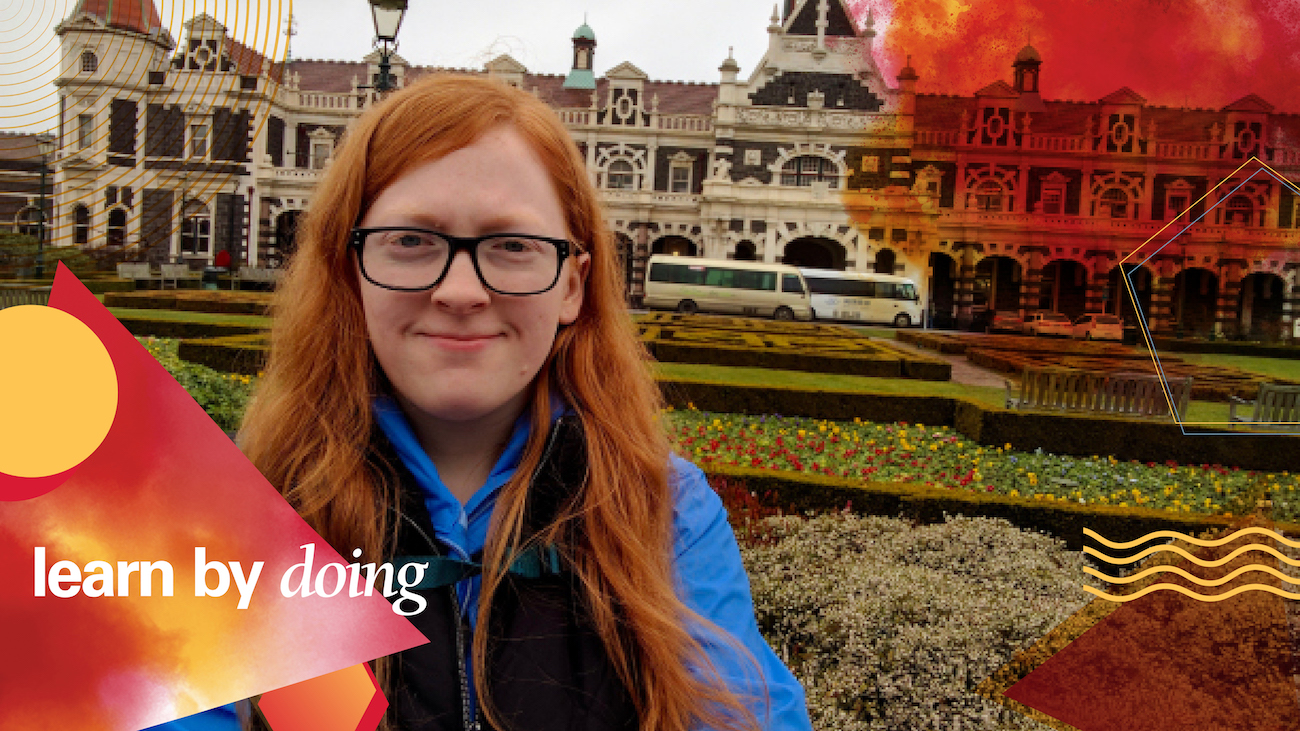 When Melissa Piper came to Iowa State, she never thought she would spend two weeks in Costa Rica for National Science Foundation (NSF)-funded research or fly in a Gulfstream-V aircraft to measure atmospheric conditions.
As someone who has loved meteorology ever since her middle school Science Olympiad days, her Iowa State adventure has been a dream come true.
"I loved that I was able to combine my passions for earth science and math into one subject, and that the weather is always around you," she said.
When Hurricane Harvey hit Piper's house in her home state of Texas in 2017, her ambitions in meteorology became even more specific. Piper ('20 meteorology) plans to pursue a career studying tropical cyclones and extreme precipitation. Becoming an Iowa State Cyclone was the perfect way to work toward her goals.
Close-knit community
"Iowa State has a fantastic meteorology program and a beautiful campus," she said. "The meteorology program may be small, but that has allowed for one-on-one interactions with professors and friendships with everyone in the major."
She immediately felt at home when she joined Iowa State's award-winning student chapter of the American Meteorological Society (AMS) on the first day of classes.
"I love the close-knit community amongst the meteorology majors," she said. "We are more than classmates, we are friends. There's never a boring or quiet day as a meteorology major!"
Hands-on learning
Piper's hands-on learning experiences at Iowa State have ranged from studying abroad in New Zealand to conducting an array of meteorological research projects.
First, she interned with the USDA-ARS National Laboratory in Ames, gathering crop data and providing daily weather forecasts for assistance in data collection.
Then in 2018, Piper was selected to the prestigious Ernest F. Hollings Undergraduate Scholar Program. Awarded by the National Oceanic and Atmospheric Administration (NOAA), the competitive award includes a two-year academic scholarship for recipients' junior and senior years, paid internship opportunities and funding to participate in two national scientific conferences. As part of her award, she spent 10 weeks conducting original research at the National Weather Service in Louisville.
"My project involved flash flood prediction and verification using dual-pol digital precipitation rate data, NOAA Weather and Climate Toolkit, ArcMap and Microsoft Excel," she said. "I even got to present my research in front of NOAA officials at the NOAA Headquarters in Silver Spring, Maryland!"
In September, Piper then spent two weeks in Costa Rica as an undergraduate research assistant on the Organization of Tropical East Pacific Convection Field Campaign. During the NSF-funded project, she deployed radiosondes three times a day and flew on a Gulfstream-V aircraft twice to measure atmospheric conditions around Costa Rica.
Now she's pulling together everything that she's learned for her senior thesis, which involves evaluating the accuracy of a dataset related to Hurricane Harvey.
"Having a wide variety of hands-on experiences helped me figure out my future career path and develop a lot of useful skills for success in graduate school and my future career," she said. "It was also so much fun to work through all of the problems and questions that come up when conducting research!"
Published: December 5, 2019