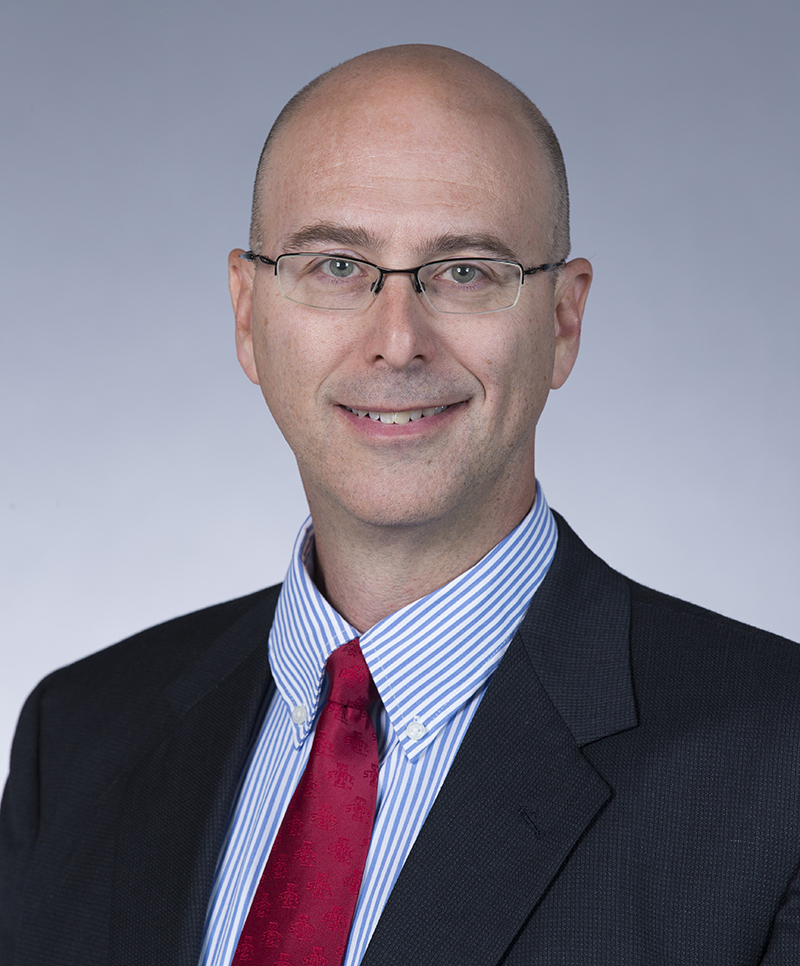 Iowa State University's College of Liberal Arts and Sciences and College of Agricultural and Life Sciences announced today the appointment of Distinguished Professor of Statistics Daniel Nettleton, the Laurence H. Baker Chair in Biological Statistics, as chair of the Department of Statistics.
Nettleton, a national leader in statistical genomics, will begin his five-year term as chair effective August 16, 2019. He succeeds Max Morris, who will remain a professor in the department.
"The Department of Statistics has done much to support me over the years," Nettleton said. " I look forward to giving back to the department in my new leadership role and helping the department and its people prosper in the years to come."
Nettleton is highly regarded for his collaborative approach to researching innovative statistical methods for design and analysis of high-dimensional biological datasets. His focus in the area of plant and animal biological systems is furthered in his position as director of the Laurence H. Baker Center for Bioinformatics and Biological Statistics.
"As the science of drawing conclusions from data, statistics has much to offer to the Iowa State community and beyond," Nettleton said. "I look forward to working with Department of Statistics personnel to share our knowledge of statistics with students and researchers and to develop statistical methodology useful for solving important problems."
The department is jointly administered by the College of Liberal Arts and Sciences and the College of Agriculture and Life Sciences. Established in 1947, the department's research and educational contributions have permeated the entire Iowa State campus; even more today as data becomes critical to solving the world's most pressing issues. In addition to offering a bachelor of science and a minor in statistics, the department's graduate program is ranked among the top 20 in the nation, and offers a master's and a Ph.D. in statistics.
Nettleton's work has earned wide-spread recognition and funding from many organizations and institutes, including the National Institute of Food and Agriculture, the United States Department of Agriculture and multiple awards from the National Science Foundation. In addition to his outstanding research, he has been recognized by students, faculty and administration for his exceptional teaching and support as a mentor. Most recently he received Iowa State University's 2017 Margaret Ellen White Graduate Faculty Award for excellent guidance and encouragement of graduate students.
Nettleton earned his master's degree and Ph.D. in Statistics from the University of Iowa. He currently serves as chair of the American Statistical Association Section on Statistics in Genomics and Genetics and is an active member and leader in conferences and committees throughout the nation.
Published: July 24, 2019