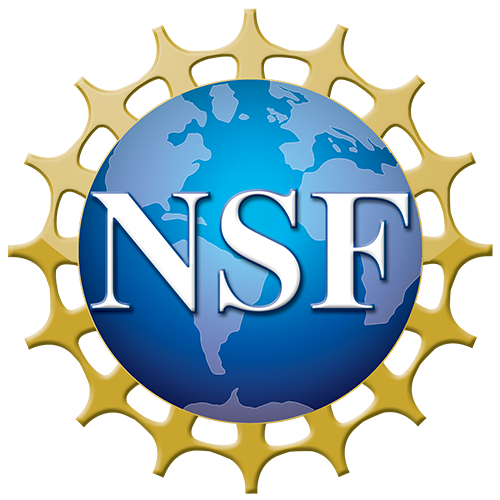 Four assistant professors from the College of Liberal Arts and Sciences recently received a 2019 Faculty Early Career Development (CAREER) award from the National Science Foundation (NSF).
The CAREER award is one of the most prestigious awards for up and coming researchers. It supports early-career faculty members who serve as exemplary teacher-scholars through outstanding research, teaching excellence and the integration of education and research.
"Investment in exemplary faculty members early in their careers is key to achieving NSF's mission to enhance the United States' science and engineering ecosystem," said NSF Director France Córdova. "Congratulations to this year's CAREER awardees for their outstanding service as researchers and teacher-scholars. We look forward to your discoveries and innovations that will advance the frontiers of scientific understanding."
Mohan Gupta 
Mohan Gupta, assistant professor of biology, will use the CAREER grant to study microtubules and explore how their various tubulin-protein configurations—or isotypes—may impact the many jobs that microtubules perform in our cells.
Microtubules are essential for the survival of all plants and animals and they play critical roles in intracellular transport, cell organization and cell division.
Gupta will investigate how microtubules can perform a diverse range of cellular processes and study how isotype variations may influence or control some microtubule functions.
The NSF CAREER grant will fund several paid research jobs for undergraduate students working in Gupta's lab, as well as education and outreach efforts that target high school and college students.
Additional information on this research can be found by reading the award abstract on the NSF website: Determining the roles of individual tubulin isotypes in cellular microtubule functions.
Jacqueline Reber
Jacqueline Reber, assistant professor of geology and atmospheric sciences, will research viscous and brittle deformations and examine how the interplay between these behaviors can impact earthquakes. The CAREER grant money will fund her research until 2024.
Using original machines that she conceived and designed, Reber will conduct this compelling earthquake-related research in her Iowa State University lab.
The focus of Reber's research is to glean a deeper understanding of the physics governing earthquake mechanics and to improve hazardous earthquake forecasting.
Reber will also use the CAREER funds to develop teaching materials for a new science communications class that will be offered during the fall of 2020 in collaboration with the Greenlee School of Journalism and Mass Communication and the College of Design.
Additional information on this research can be found by reading the award abstract on the NSF website: Combining physical and numerical modes to characterize the contribution of semi-brittle rheology to deformation dynamics and strain transients.
Robbyn Anand
Robbyn Anand, assistant professor of chemistry, will use the CAREER grant to develop analytical techniques that address current limitations to the selective separation and enrichment of chemical compounds from difficult-to-handle fluids.
Anand's research is focused on currently inaccessible categories of compounds which include medications, food additives and clinically-relevant targets present in biological fluids, food and pharmaceutical formulations.
The CAREER funds will also support Anand's development of a workshop-style college course that promotes diversity in science by engaging students in discussions about work-life balance, workplace climate, entrepreneurship and networking. Furthermore, Anand will also generate case studies to improve student performance in graduate-level electrochemistry courses.
Anand aims to improve public health through more accurate medical diagnostics and the assurance of high-quality food and medications.
Additional information on this research can be found by reading the award abstract on the NSF website: Advancing Ion Concentration Polarization to Enrich New Classes of Analytes from Complex Media and to Interface with Analysis: Breaking the Glass Ceiling on Enrichment.
Brett VanVeller 
Brett VanVeller, assistant professor of chemistry, will use part of the CAREER grant to develop, build and disseminate a series of science-education kits for young students. These interactive and play-based kits are designed to spark an early curiosity for chemistry and science.
Educators in the Des Moines Community School District will learn about the kits and how to integrate them into their curricula through a strategic partnership that VanVeller forged with the Science Center of Iowa.
In addition, the CAREER funds will support VanVeller's research, which explores how interactions with the local environment and/or other molecules affect the malleable excited states of certain dyes. Reactions that break chemical bonds can be effectively turned on and off, even in the presence of full illumination. The ability to manipulate this type of reactivity will unlock new capabilities in chemical synthesis, materials fabrication and biological delivery.
Additional information on this research can be found by reading the award abstract on the NSF website: Investigation of Environmentally-Sensitive Photoreactions.
Published: July 22, 2019