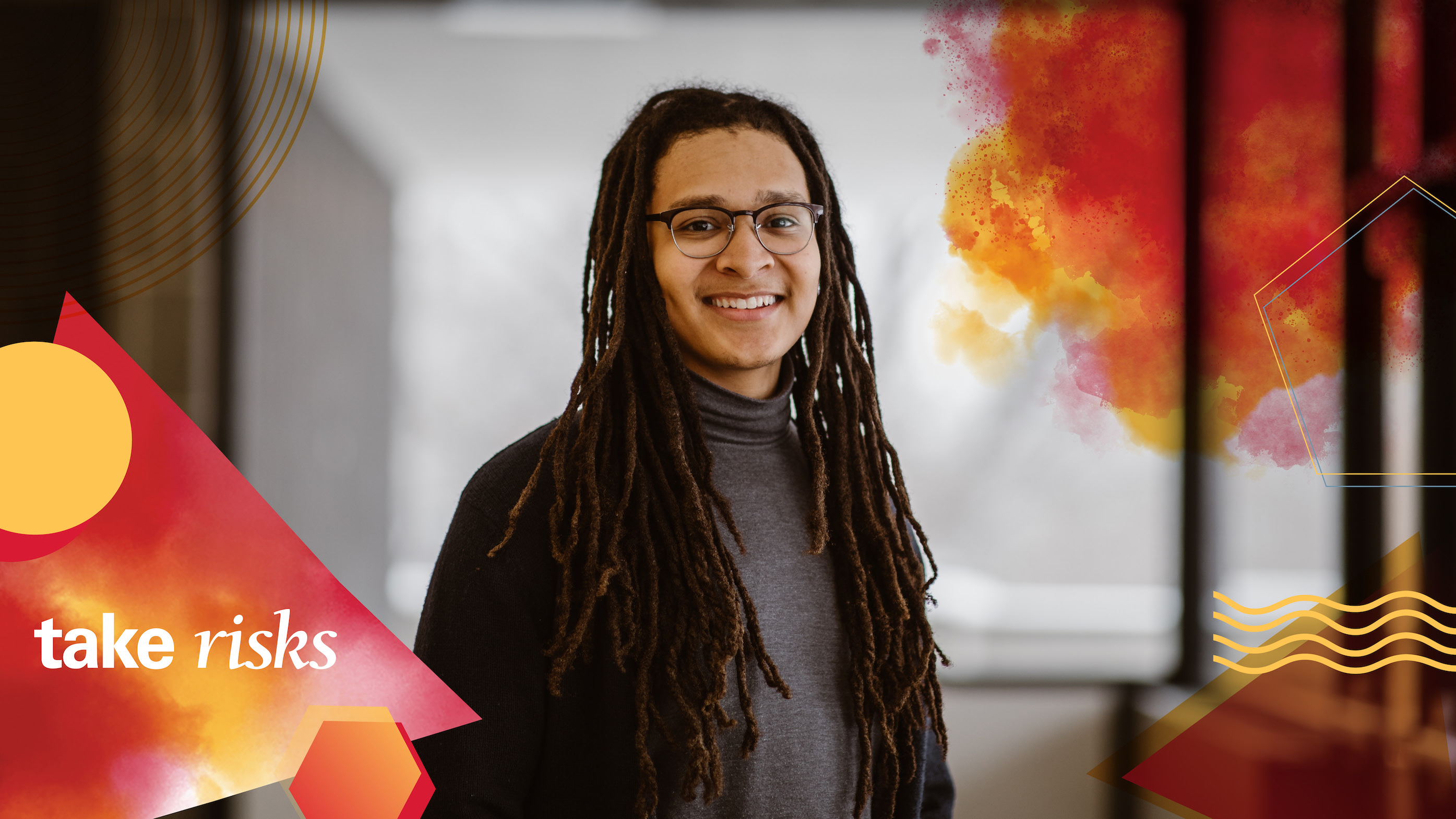 When Julian Neely ('19 journalism) arrived on campus his freshman year, he was looking forward to being independent, making his own decisions and seizing every opportunity – he even signed up to model for ISU's campus magazines.
By doing so, he became a role model for how to embrace new experiences. Julian became a Cyclone Aide, vice president of Black Student Alliance, a director of diversity and inclusion for Student Government, and ultimately, Student Government president.
"Iowa State, and college in general, allows you to explore and experience different things until you grasp what you're actually interested in," he said.
Learn to lead
Julian connected with many mentors – faculty, administrators, staff and fellow students — to develop as a leader. The Multicultural Student Affairs (MSA) office became his home, where he learned about advocacy and mentorship.
"Being able to have conversations with them for lunch or just walk with them around campus and have a discussion helped me grow," he said. "I learned about my history by speaking with different faculty or graduate students who identified with my identity. I learned about confidence, communication and speaking skills, thinking critically and being a leader as a student and in the community."
Running for president of Student Government was a big risk, he said, but worth it.
"Tapping into opportunities and projects that better the community here at Iowa State has been my most influential experience," he said.
Pursue your purpose 
In high school, Julian discovered his passion for documentary storytelling through a Black History Month video project. While at Iowa State, he created a documentary for an education nonprofit and conducted undergraduate research on social media narratives and black males. He will keep pursuing his purpose in graduate school at Syracuse University.
"I want to tell stories and tell the truth about who my community is," he said. "I want to reshape how people see black males and women in society and empower them to regenerate positivity and confidence in themselves."
Be open
College is a learning experience, Julian said.
"Take everything with a grain of salt, learn from it, reflect on it, and analyze it," he said. "Take risks, try new things. Be open to new people. Be open to learning a new language. Be open to experiencing
a new culture. Be open to saying 'Hi' to the student that sits next to you. Be open to speaking to the professor because they might have opportunities for you or take you under their win and show you a whole new life that you may not envision yourself."
Julian's adventure also included:
Published: May 19, 2019