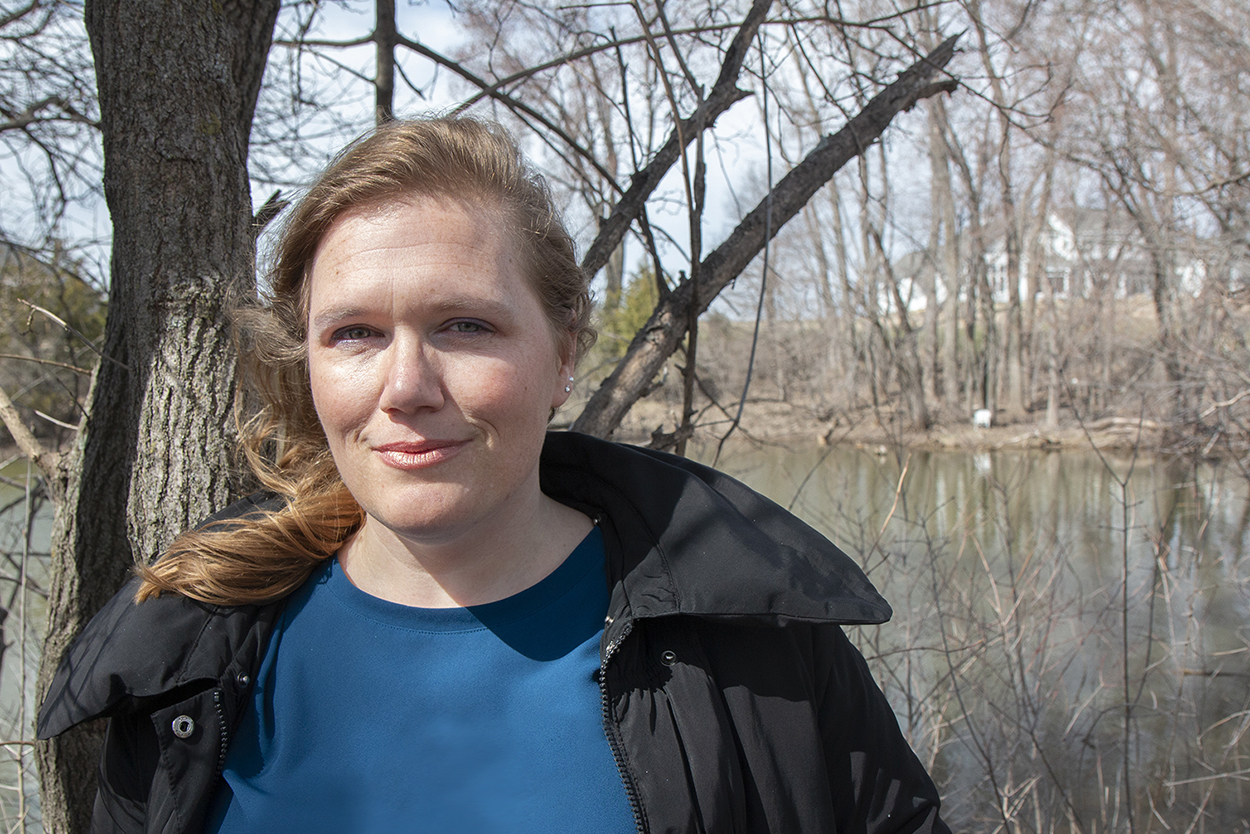 Dara Wald, assistant professor in the Greenlee School of Journalism and Communication, was selected as the 2019 recipient of the Cassling Innovation Award. Wald, a member of the LAS faculty since 2015, was recognized for her extensive collaboration with faculty and students in several disciplines across campus and her innovative approach to research and education.
The award was established by Dr. Randal S. Cassling and Lori S. Cassling to facilitate new directions in faculty research, especially interdisciplinary research and scholarship.
Wald's research explores environmental communication, specifically the causes and consequences of conflict over the management of natural resources. Her work examines the role of values, trust and emotions in social conflict surrounding decision making about wildlife, land and water. Another key area is the evaluation of public engagement and communication strategies to promote collaboration.
"I study the causes and consequences of conflict in an effort to move away from conflict and toward consensus and cooperation," Wald said.
Wald's work exemplifies what the National Science Foundation (NSF) calls a convergent approach, leveraging tools and theories from multiple disciplines, including political science, environmental science, ecology, computer science and psychology. She is active in multidisciplinary projects across campus, including the Science Communication Project and the Ecology of Bird Loss Project. Even her lab is interdisciplinary, with both graduate and undergraduate students from Geological and Atmospheric Sciences; Environmental Science; Computer Science; Communication Studies and others.
"Collaboration is hard, but it's worth it," Wald said. "At Iowa State University, I've seen support for interdisciplinary research from the top down and from the bottom up. That makes it easier to reach across disciplines and do this kind of work."
Wald's work has been funded by many internal grants as well as external grants from the NSF, the Morris Animal Foundation and the U.S. Department of Agriculture. In addition to an impressive early career publishing history, her reputation for interdisciplinary collaboration has resulted in an extensive list of journal articles refereed. She has a forthcoming book, which will publish in 2020 by Purdue University Press. Wald earned her master's degree and Ph.D. in wildlife ecology and conservation from the University of Florida.
Published: May 3, 2019