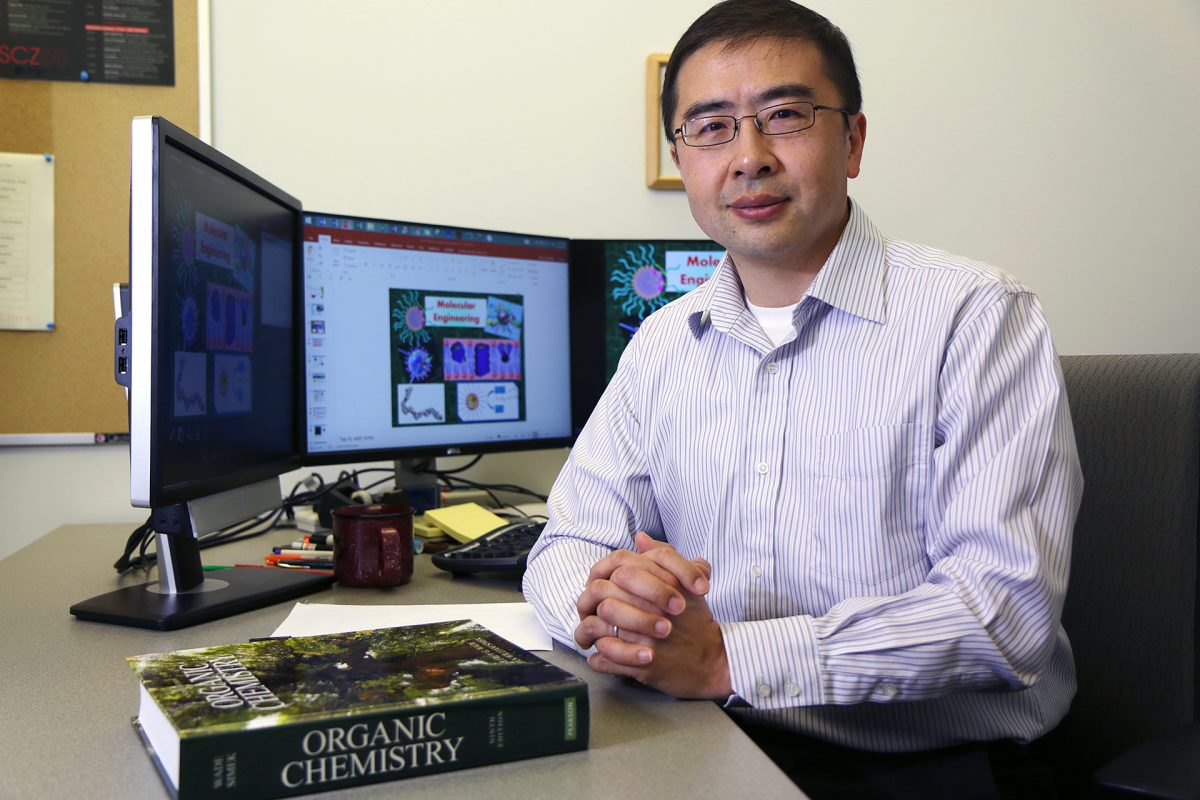 Yan Zhao, professor of chemistry, received the Trapp Innovation Award for his inventive research which fosters the development of nanoparticles that can recognize carbohydrates, proteins, drugs and peptides. These synthetic materials can mimic naturally occurring antibodies and enzymes in their functions.
The potential applications of these materials are endless; and could lead to breakthroughs in fighting disease, enabling new biotechnologies and improving industrial processes.
"The possibilities are wide open with this research," said Zhao. "We're getting exciting data from our work and we are honored that our research is being recognized with this award."
Funded through a generous donation from Onnolee U. Trapp and Orlin D. Trapp, the award honors a faculty member who is pursuing new or unique research in the fields of chemistry or the physical sciences.
"It's wonderful to know that generous donors are committed to the development and advancement of research that is occurring here at Iowa State," said Zhao.
The funds from the award will enable Zhao's group to hire an additional grad student or a post-doc student, which will expand their research efforts and allow them to gather additional data.
Zhao received his Bachelor of Science from Lanzhou University in China, and his doctorate from Northwestern University in Evanston, Illinois. He was also a postdoctoral fellow at the University of Illinois and a senior scientist at Procter & Gamble. Zhao's areas of interest include: the synthesis of molecules capable of controllable conformational changes and their usage as "smart" sensors, material and catalysts; self-assembling in water; biomimetic chemistry in materials synthesis and catalysis; design and construction of nanoscale structures; amphiphilic molecules and polymers; multifunctional surfactants.
Published: May 1, 2019