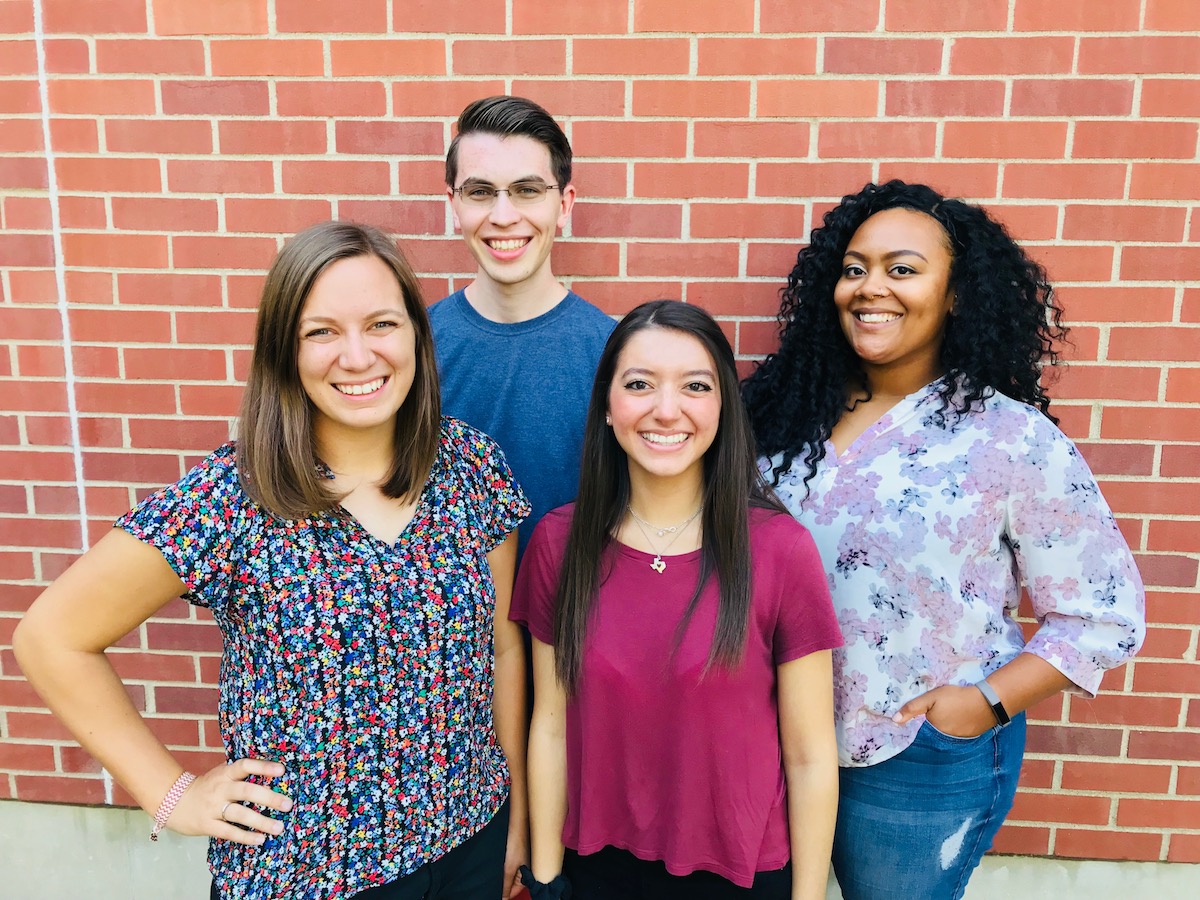 Picture this: It's a Saturday morning. You're at a train station in Paris, and in front of you sit buttery, flaky croissants, orange juice and coffee. It sounds like a dream, doesn't it?
For many Iowa State University students in the Languages and Cultures for Professions (LCP) Program in the College of Liberal Arts and Sciences, this dream is a reality.
What is LCP?
LCP provides students coursework tailored to learning about professional issues, international environments, cultural practices and language — all paired with a primary major in the College of Agriculture and Life Sciences, College of Business or College of Engineering. LCP at Iowa State began in 2003 when World Language and Cultures faculty developed the program with the help of U.S. Department of Education grant funding. Since then, the program has taken its place as a standout program nationwide.
"LCP is unique in the sense that there are only a handful nationally, one of the biggest in the country and most highly developed," said Chad Gasta, professor and chair in the Department of World Languages and Cultures. "Some universities may have a program similar to ours in just one language. We do this for several of the languages we teach."
Gasta, in collaboration with Mark Rectanus, University Professor of German, founded the LCP Program at Iowa State. Over the years, they have seen the program grow and thrive—and give students better opportunities before and after graduation.
"Anecdotally, we know that students report over and over that the international experience is the focal point of job interviews," explained Gasta. "And job recruiters differentiate between the programs where students go just a week abroad —more like a vacation — versus more time abroad."
With the requirement for LCP students either study or have an internship abroad, all LCP students leave Iowa State with the opportunity to talk about life-changing experiences that have helped prepare them for successful career.
Opportunities abroad abound
Joi Latson ('18 global resource systems and LCP Spanish) had multiple experiences abroad as a student to both Uganda — where she had an internship — and Spain.
During her time studying abroad in Spain, she had a pivotal realization.
"All of my classes — which also counted as Iowa State classes — were in Spanish," said Latson. "It really helped me with my language skills by being immersed in the culture and being required to speak the language. I realized I knew nothing and had to figure it out from there."
With her LCP experience, Latson has joined the Peace Corps to work in Guatemala as a rural development trainer combating extreme poverty and hunger.
While there are career opportunities abroad for LCP alumni, students often find that they learn valuable life skills abroad.
Morgan Kroymannn ('19 genetics and LCP Spanish) found out how to navigate a foreign medical system while studying abroad in Granada, Spain.
"While abroad, I got strep throat. For some reason in Granada, they don't have clinics. You have to go to the hospital. I was supposed to get a translator, and I was freaked out because I was sick," Kroymann recalled.
Kroymann, who aspires to be a doctor, learned the importance of being able to communicate needs to medical professionals.
"Being able to effectively communicate with a diverse community of patients is so important in healthcare," said Kroymann. "I learned the importance of being able to communicate effectively with patients no matter where they come from. It was awesome to see it from the other side."
Fitting it all in
It's clear that LCP students get a variety of career and life experiences abroad as a part of their major. A concern many students may have is getting their coursework done without extending their academic career.
However, most students find that LCP fits easily into their schedules. Students like Kyra Rojas ('19 marketing and LCP Spanish) planned to drop her Spanish major to a minor after finding a new path as a new student at Iowa State — but learned that LCP is a viable option
"The LAS study abroad adviser, Ginger Nally, introduced me to the LCP major," Rojas recalled. "It's accelerated study, so there are not as many courses. I knew I'd make it out in four years, so that convinced me to keep the foreign language major going."
A culture of support
According to Willem Paul ('20 software engineering and LCP German), relationships with faculty help students become more successful at learning new languages.
"Closer relationships with faculty are helpful when learning a new language since it is difficult to learn a language on your own," said Paul. "
For students in WLC and LCP, those kinds of relationships are just the norm.
"The department has been really supportive," said Latson. "Just walking through the building, there are so many familiar faces. There are so many people who care about seeing you succeed and watching you grow."
Published: March 12, 2019