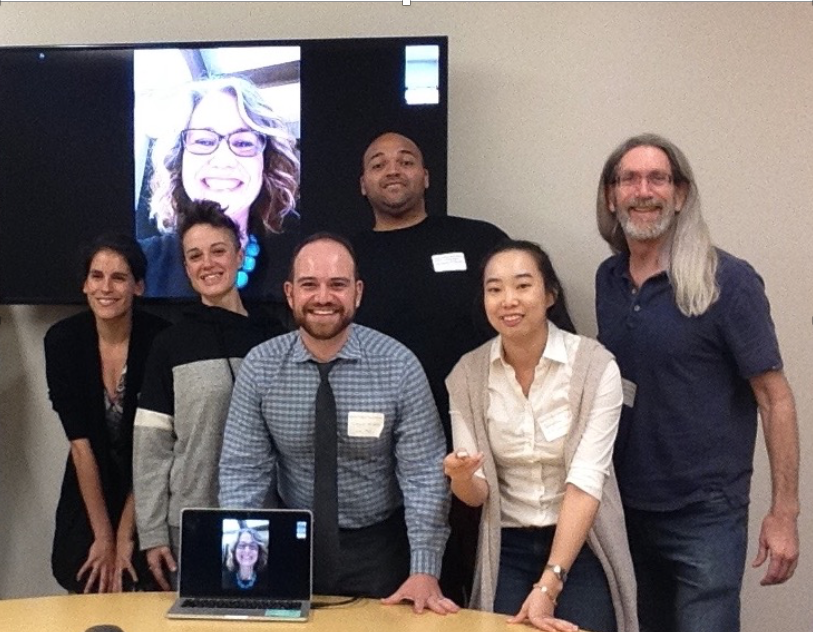 Iowa State University Assistant Professor of Theatre Cason Murphy presented his scholarship on the realities of inclusive theatre practices at the American Society for Theatre Research (ASTR) Forum held in La Jolla, California, on November 15 – 17, 2018. For this opportunity, Murphy was generously supported by the Department of Music and Theatre, as well as a Faculty Research and Travel Grant offered by the College of Liberal Arts and Sciences.
ASTR is a U.S.-based professional organization that fosters scholarship on worldwide theatre and performance, both historical and contemporary. ASTR's annual conference
— this year themed "Arousal: Theatre, Performance, Embodiment" — was set to explore the "arousing" nature of theatrical history and practice, while also investigating the potential to disrupt the stiffness and decorum of traditional academic conferences. However, this notion of disruption came full-circle when, due to a 35-day strike by the UNITE Here Local 30 union members at the Westin San Diego Gaslamp hotel, the ASTR Conference Committee was forced cancel its contract with the hotel and relocate the proceedings to the campus of University of California, San Diego, five days prior to the start of the event.
"It was a hectic few days, trying to figure out the logistics of what was happening, where it was happening, and when it was happening," said Murphy. "However, there was no other choice to be made. ASTR had been in contact with both the hotel and the union leadership to understand their viewpoints and to remain engaged in doing what was right for the greater membership of the organization, as well as the striking workers."
Murphy believes the move was made so that the invited members of ASTR could still have a venue to share their scholarship, while also demonstrating the organization's commitment to social justice and fair labor practices within the disciplines of theatre and performance studies. Additionally, according to a member of the UNITE Here union leadership, ASTR's decision to cancel their contract was one of the reasons the strike was resolved on Sunday, November 11.
"Although this was my first time attending an ASTR event, based on how they handled this situation, it absolutely will not be my last," Murphy said. "I have such tremendous respect for ASTR for standing up for the values that are espoused in their mission statement, which align directly with ISU Theatre's new goal of empowering citizen artists and engaging in bigger social conversations. This Forum was citizen artistry in action, everyone could feel it."
Murphy had originally been invited to the conference to present his paper, "Below the (Bible) Belt: Arousal, Appropriateness and A Midsummer Night's Dream in the American Academic South," as part of the Shakespearean Performance Working Group, but he also ended up serving as the primary coordinator for the panel following the move to UCSD.
"When it became clear that our original conveners weren't going to be able to make it to La Jolla on account of the schedule changes and cancelled flights coming from the East Coast, I jumped into action," said Murphy, who reached out to members of the ASTR leadership who were putting together the Forum itinerary. "In the end, our working group was still able to have eight incredible paper presentations, including one from a colleague via Skype, and generate some arousing discussion after, true to the theme of the conference."
Murphy teaches courses in Acting, Musical Theatre, and Intro to Performing Arts. In February 2019, he will direct a new adaptation of Jane Austen's Sense and Sensibility by alumna Kerry Skram for ISU Theatre's season.
Published: November 20, 2018