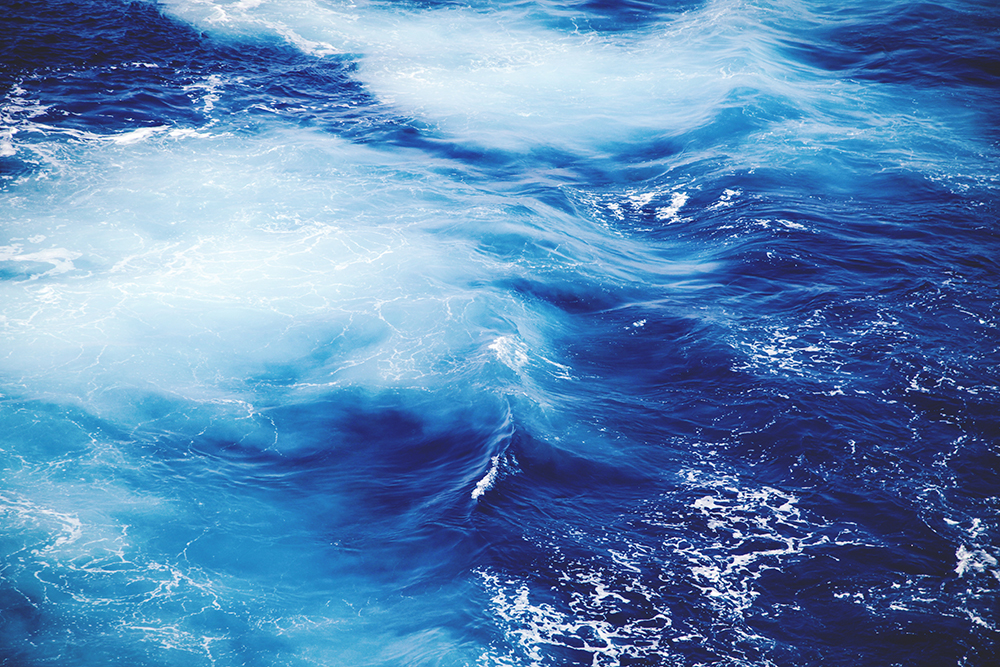 By Paula Van Brocklin, Office of the Vice President for Research
More than 20 international partner institutions, including Iowa State University, have been awarded a seven-year, $2.5 million partnership grant from the Social Sciences and Humanities Research Council of Canada (SSHRC) for the project, "Appraising risk, past and present: Interrogating historical data to enhance understanding of environmental crises in the Indian Ocean World." McGill University's Indian Ocean World Centre, Montreal, Canada, is the partnership's lead institution.
Interdisciplinary researchers from these institutions will collectively study how societies in the heavily populated Indian Ocean World (IOW) region have historically responded to environmental crises — tsunamis, volcanic eruptions and epidemics, for example – and determine their possible reactions to future disasters.
Iowa State's role
Michael Christopher Low, an assistant professor of history whose research focuses on late Ottoman, modern Middle Eastern, Indian Ocean and environmental history, will spearhead Iowa State's role in the project. As a member of the international research team, Low will address how steamship mobility exacerbated the spread of cholera during the late 19th century. Low and his colleague, Zozan Pehlivan, assistant professor of history at the University of Minnesota, Twin Cities, plan to map cholera outbreaks and responses using archival evidence from the Ottoman archives in Istanbul.
In addition to his research, Low will manage Iowa State's institutional contributions to the multi-year project, including the recruitment of a Ph.D. student in the department of history for a six-year fellowship; developing a campus working group made up of faculty from the humanities, social sciences and hard sciences; and organizing an international conference to be held at Iowa State within the next seven years.
"Each institution is bringing different skills and expertise to the partnership, and then the $2.5 million will flow out to support the project's various teams and partner organizations," Low said.
Much of Iowa State's portion of the grant will fund the Ph.D. fellowship, cover the cost of facilities fees for the future international conference, and course releases for Low to focus on managing the university's role in the SSHRC project.
Iowa State's participation in the project will allow university researchers to have access to all project data as well as the digital resources and archival materials at McGill University's Indian Ocean World Centre. As part of the Middle Eastern research team, Low and Iowa State's prospective Ph.D. student will receive support to attend international summer schools, pursue project-related research, attend project functions and contribute to partnership publications.
Project goal
Working as a team, the international partner organizations will seek out historical data that document how past environmental and natural disasters in the IOW region impacted the economic, social and political structures of the area. The group will examine six clusters of crises, dating back to 6th century volcanic eruptions and the first plague pandemic in 541-542, through the 1883 eruption of the Krakatoa volcano and late 19th century plague and cholera pandemics. Subject experts from East Africa and the Middle East to South Asia and China will work to provide archival data from a variety of regions and local languages. All information will be added to an existing database at McGill University, giving researchers the ability to conduct geographic information systems (GIS) mapping and information searches.
"Implicit in this is the idea that societies in the region may have knowledge about how to respond to these crises and to their own local environments, which may be different from how Western civilization thinks the area should respond," Low said. "This may be more beneficial than our 30,000-foot perspective."
Expected outcomes
At the project's conclusion, Low expects the research team to share its results through traditional academic means, such as books and journal articles. However, he said, the group also plans to reveal its findings via podcasts, speaking engagements and policy papers written and translated in the IOW region's native languages.
"We're trying to get our results outside of the Western academy," Low said. "That's part of the logic of having partners, events and outreach within the region."
Group effort
Low credits others on campus for shepherding him through the SSHRC's three-year application process, particularly Bill Gutowski, professor of geological and atmospheric sciences and former associate dean for research and graduate education in the College of Liberal Arts and Sciences; Surya Mallapragada, associate vice president for research; and Simon Cordery, professor and chair of history. He looks forward to future collaborations with other relevant stakeholders as opportunities arise.
In October, Low will travel to Belgium to participate in the partnership's inaugural planning meeting. He will share the group's goals with potential Iowa State stakeholders and collaborators in the near future.
"I think success begets success and it's going to allow us to attract more big funding opportunities," Low said. "I believe this award is institution-building with so many possibilities. It's a big feather in the history department's cap, but the potential for collaboration across the university is great."
LAS note: The project includes a generous 6-year Ph.D. fellowship. Candidates are sought from the following areas.
Geographical Foci: Late Ottoman Empire, the Modern Middle East, the Arabian Peninsula, the Persian Gulf, South Asia, and/or trans-regional projects connecting the Middle East with other regions in the Western Indian Ocean, including East Africa and South Asia.
Published: September 18, 2018