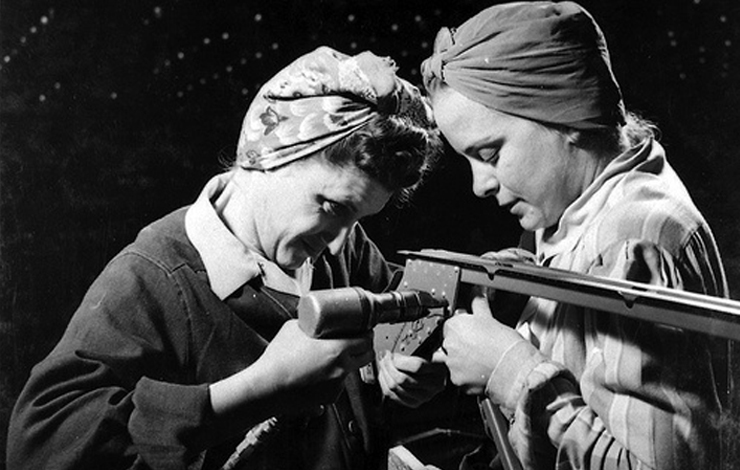 Abby Dubisar, associate professor of English, and Sandra Looft, director of the Margaret Sloss Women's Center, recently teamed up to co-lead a public discussion for the Des Moines Art Center's feminist film series, "Nevertheless, She Persisted."
The Des Moines Art Center created the series as an opportunity for community members to talk about feminism and activism that inspires social and political action. The series was held in conjunction with two museum exhibitions, "In the Spirit of Louise Noun," on display through September 2, and "This Woman's Work," on display through October 7.
Dubisar and Looft, who are both affiliated with Iowa State's Women and Gender Studies Program, led the discussion on the film, "The Life and Times of Rosie the Riveter." The 1980 documentary film contrasts wartime propaganda with the working experiences of five real "Rosies," who share about their experiences of discrimination, as well as their accomplishments.
Kristen Daily ('13 English, '17 MFA) is a staff member at the Des Moines Art Center and said the film resonated deeply with the injustices women still face today.
"Abby and Sandra did a great job connecting the film to art currently on display through their discussion of the iconic Rosie the Riveter image and how it is still remixed and remade today as a symbol of women's strength," Daily said. "Community events like this offer opportunities that bring people together beyond the walls of the classroom and beyond the museum, which is really exciting."
Published: August 19, 2018