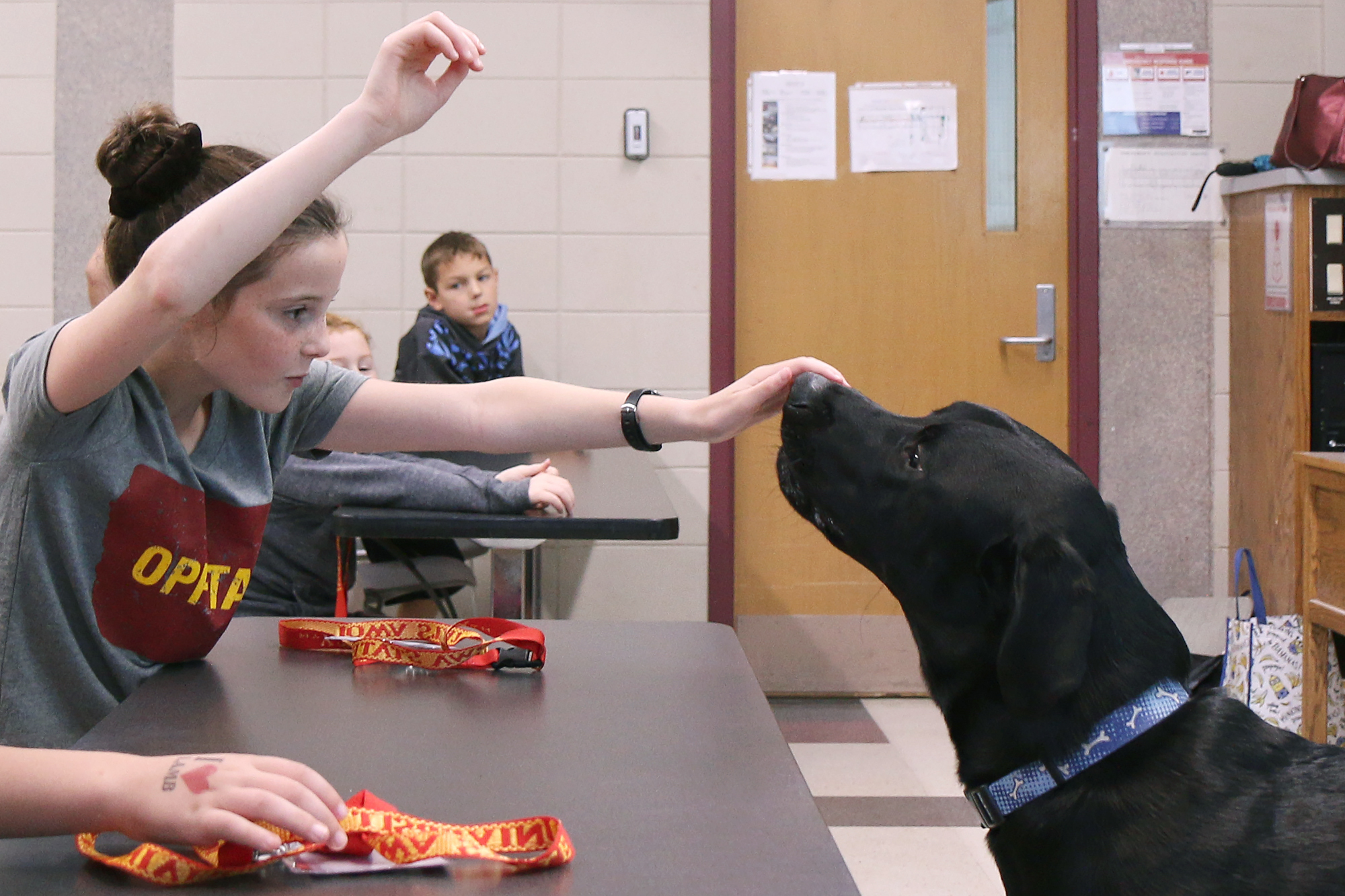 Ten faculty and graduate students from the College of Liberal Arts and Sciences will be teaching students on subjects from the genetic history of cats and dogs to the social psychology of houses in Harry Potter through the Office of Precollegiate Programs for Talented and Gifted (OPPTAG) this summer.
OPPTAG holds three summer programs designed to challenge the minds of younger students and offer extracurricular enrichment experiences in a variety of areas. The Adventures program for grades three through six, the Discoveries program for grades seven through eight and the Explorations program for grades nine through 11 offer unique learning experiences to challenge the students beyond the instruction of typical classroom curricula.
LAS faculty and graduate students bring their expertise and special interests to craft special workshops and classes for students in the summer programs.
Samantha Robinson-Adams, lecturer in English, teaches a course all about cats and dogs. Robinson-Adams has taught the course since 2014.
"Animals have been a huge part of my life since childhood, and advocacy on their behalf is my passion," Robinson-Adams said. "This class is the highlight of my year."
Students explore the genetic history of cats and dogs, their relationships with humans over time, the reasons behind their behaviors as pets and what people can do to teach them new tricks and keep them healthy. On the last two days of classes she brings in real dogs for the students to practice training tips and learn canine body language.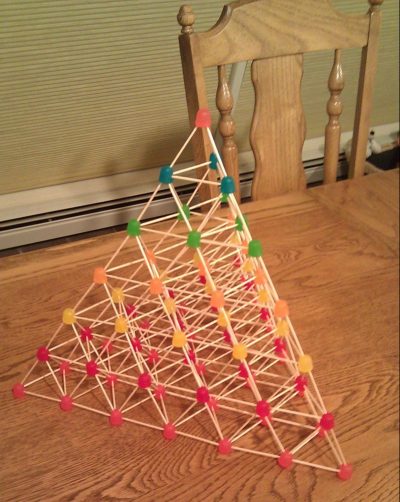 Anna Seitz, graduate student in mathematics, teaches several math-focused courses focusing on data collection and critical thinking activities. She teaches various activities that begin with a hands-on construction or problem-solving process, including building pyramids with gumdrops and toothpicks or progressive puzzles that add layers of difficulty. After the activity the students learn how to model the problem to answer more challenging questions about the mathematics of the activity.
Andrew Seidman and Stacy Ko, graduate students in psychology, teach an abnormal psychology course for middle school and high school students. The course covers mental illness including depression, anxiety, bipolar disorder and eating disorders as well as a general history of mental illness. At the end of the course the students present media campaigns for healthier body image awareness.
Dakota Kaiser and Patrick Heath, graduate students in psychology, teach a course for middle school students about the psychology of Harry Potter. The course discusses how mental health is portrayed in the books. It also discusses social psychology, particularly as it relates to group dynamics, such as in the different houses the Hogwarts students are sorted into in the Harry Potter series.
Karri Haen Whitmer, lecturer in genetics, development and cell biology, teaches a course that introduces students to the human body structure and function. Students develop a deeper understanding of basic human anatomy from the level of organ systems down to tissues and cells. Students also perform clinical measurements with laboratory-grade human physiology sensors to gain an understanding of how the anatomy structures function. A special topic focuses on artificial devices for the human body, including neuro-prosthetics and other human-computer interfaces.
Meredith Tittler and Kelsey Engel, graduate students in psychology, teach a course on the study of human behavior. Students learn an overview of major psychological findings and have the opportunity to act as researchers exploring their own questions about the human psyche. Students take field trips where they are encouraged to observe and take notes on the world around them and also learn the basics of research, focusing on why we behave the way we do.
Jonathan Sharp, assistant professor of music and theater, teaches a percussion workshop to develop musical and technical skills and get exposure to various music theories. Students learn about classical percussion, world percussion, marching percussion, instrument repair and maintenance and ensemble playing. Additionally, students have the opportunity to study with ISU faculty in lessons, master classes and chamber percussion ensemble.
Published: June 25, 2018