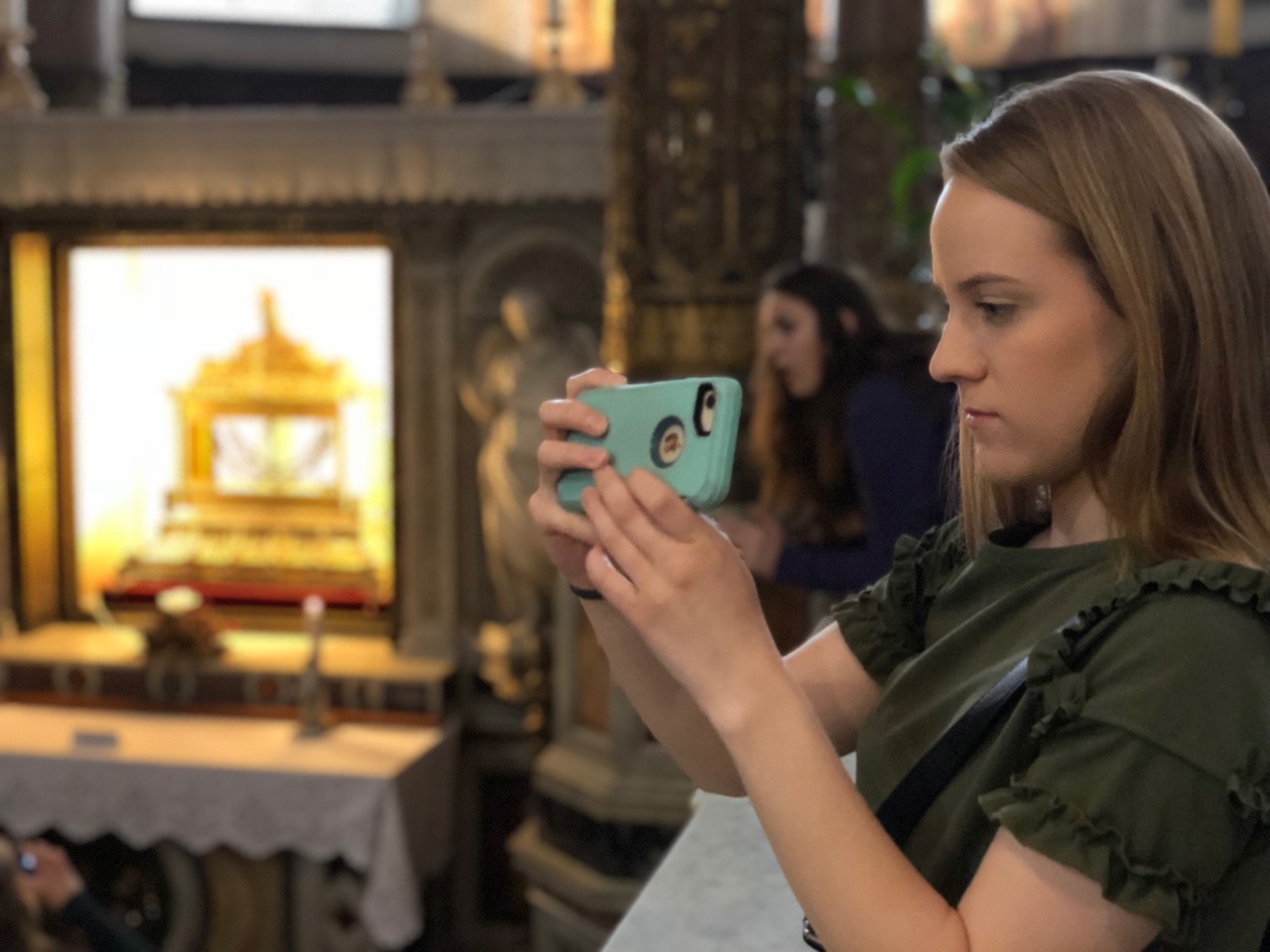 In Urbino, Italy, Iowa State students are studying abroad with Pulitzer-Prize winning professor Dennis Chamberlin and documenting their experiences using some of the most common cameras available — smartphones.
Chamberlin, associate professor of journalism and communication, began the semester study abroad program in Urbino as a summer program through Iowa State in 2011.
Wanting to give students a richer cultural immersion experience, he expanded it to a full semester long program in 2016, to be offered every two years. In spring 2018 he added a new addition, a class on smartphone photography for travel content. The class is a precursor to a new course offering at Iowa State, Fundamentals of Mobile Photography.
Though his personal passion is documentary photography that requires cameras with more sophisticated lenses, Chamberlin saw a need for preparing journalists to learn how to use their smartphones for stories.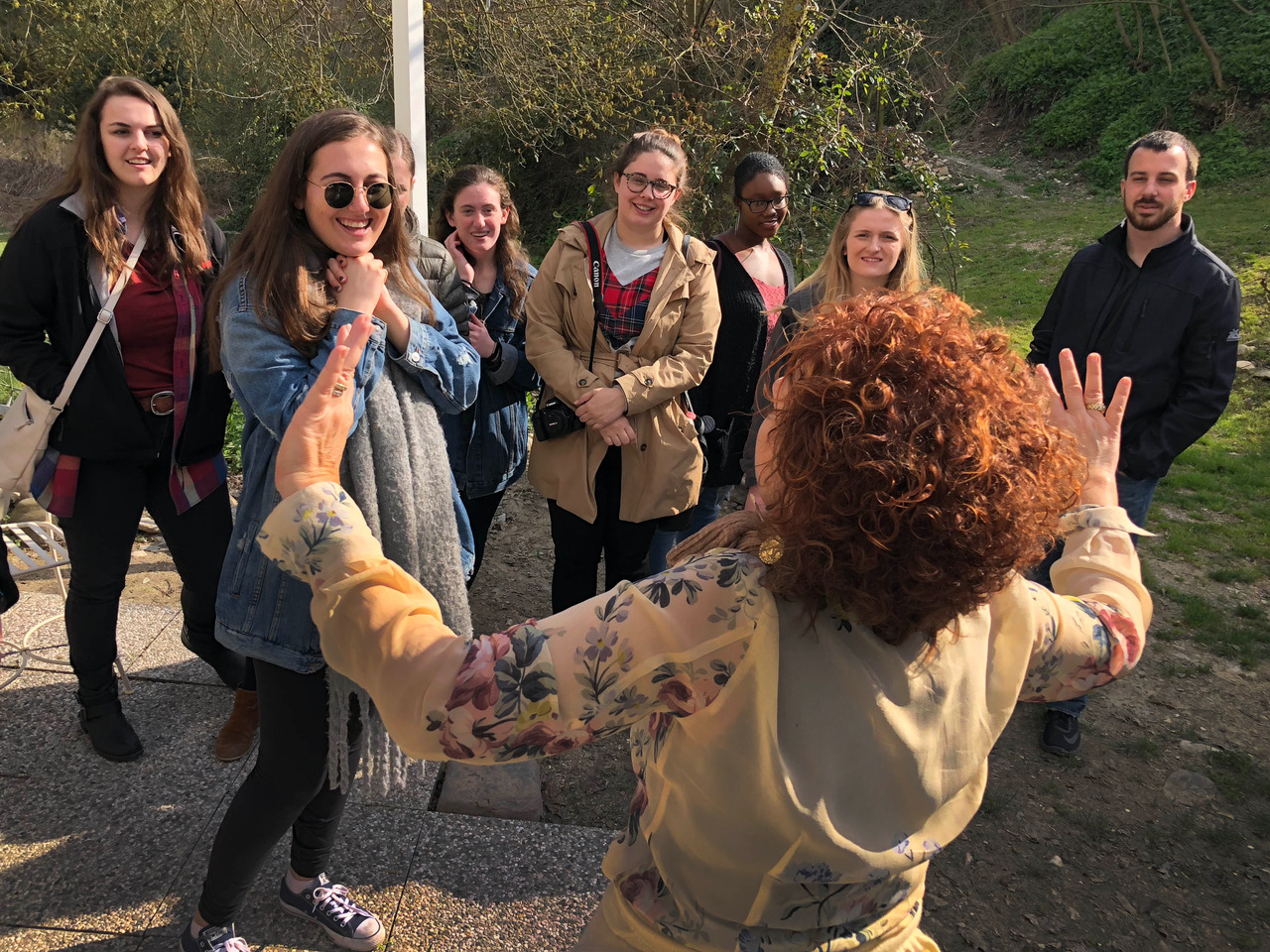 "Over the past several years I've noticed that more and more word journalists, in contrast to photojournalists, are being required to illustrate their stories with photos made on their phones," Chamberlin said. "I felt that we needed to give our students the skills to use smartphones in ways that they could make good photographs for publication."
He bought a smartphone to prepare for the class and practiced several hours each day taking photographs with it.
"After a couple of months of using the smartphone I figured out what it did well and what it did not do too well," he said.
Through the course, students can document the cultural experience using either a smartphone or a digital camera. Most of the students have chosen to use their phones.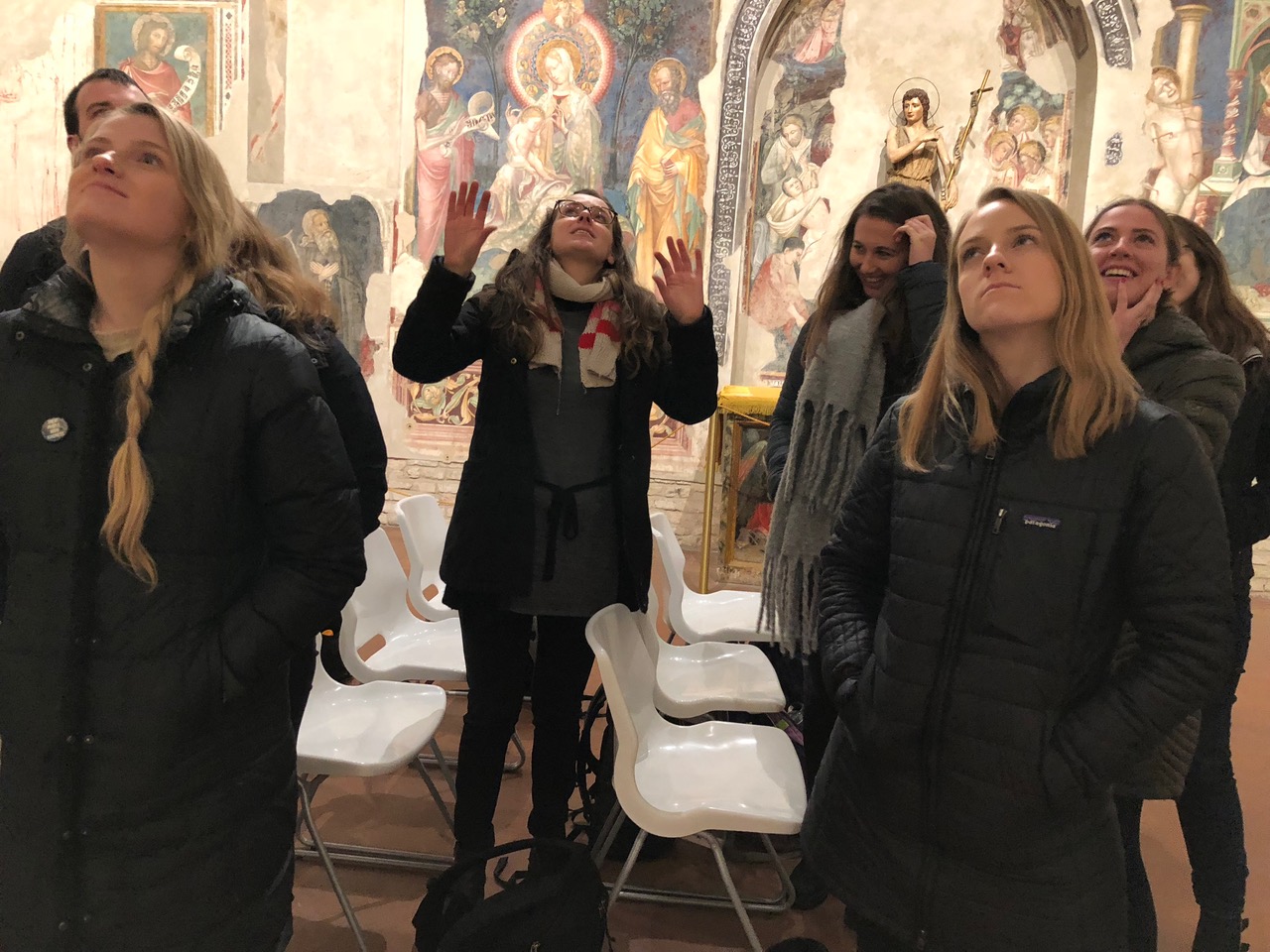 "Almost everyone has a smartphone so being able to learn the best photography practices using that allows more people to get involved versus just those who own a DSLR," said Krishaun Burns ('20 event management), one of the students in the course.
Though most of the students in the course expect they will need to take photos occasionally as part of their future careers, they do not expect it to be a primary part of their jobs and Chamberlin recognizes they may never own a camera other than the one built into their phones. He designed the course so they would know how to expertly use the camera available to them.
"There is an adage that says something along these lines: 'The best camera is the one that you have with you.' I believe that is true," he said. "I wanted to use this course to help students to see the difference between a photo that 'turned out' and a good, informative and compelling image."
Though learning to use their smartphones is a large part of their experience, Chamberlin hopes they get much more out of it.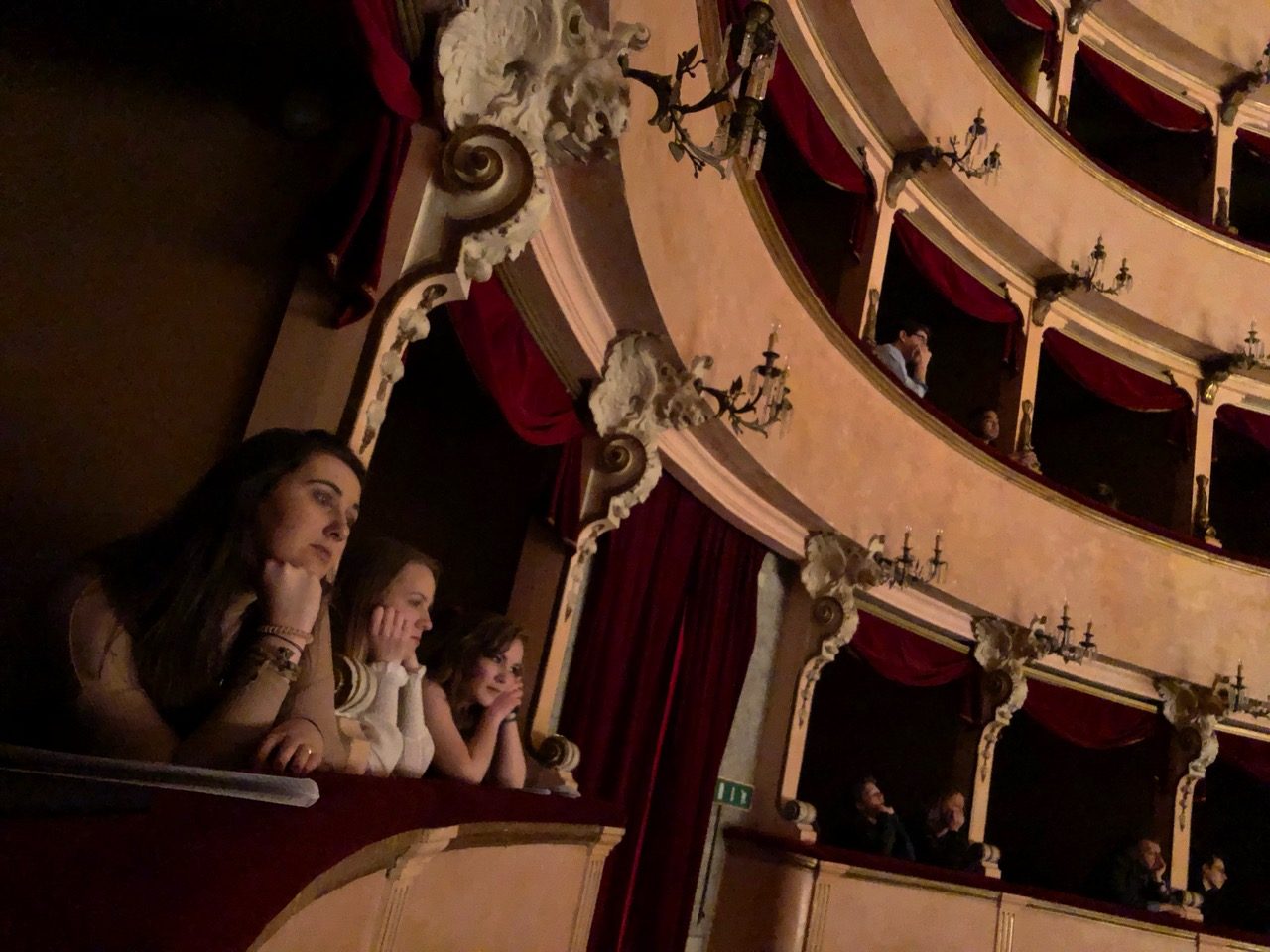 "I lived and worked abroad as a journalist for more than half of my career and those years had a profound effect on how I see the world," Chamberlin said. "When I began teaching at ISU I had a hope to be able to put together study abroad programs that would expose our students to different cultures and ways of thinking."
The semester long program in Urbino gives him a rich opportunity to do so. Chamberlin coordinated with the University of Urbino to offer courses focusing on the unique history of the area. Students take courses in Renaissance Art History, Political Thought of the Renaissance, Italian Literature and Culture and an Italian Language course.
"I am doing my best to expose them to experiences that they would probably not have if they were passing through the country for a few days," Chamberlin said.
This includes a symphony concert and opera performance at the local theatre, trips to nearby cities to see photography exhibits, an olive oil producer and restaurants recommended by locals. Chamberlin even invites groups of students to his own kitchen to introduce them to "basic dishes that every Italian grandmother makes."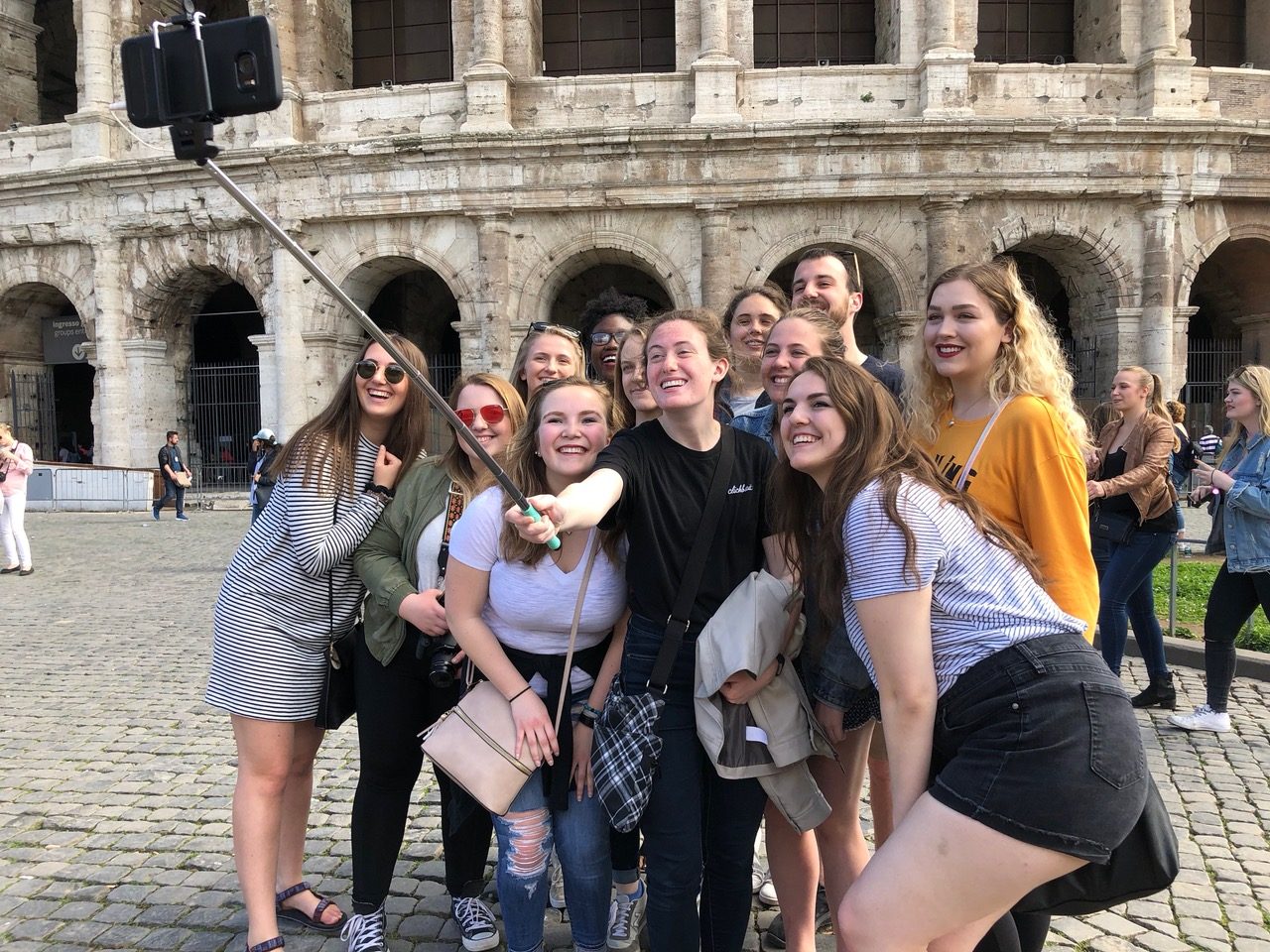 "I expressed an interest to a friend in buying a few truffles so that the students can try them and now have a few ounces of Bianchetto truffles in my fridge," he said. "Fortunately, the students have been helping me with this problem and have been over to my place for tagliatelli smothered with freshly grated truffles."
In all the experiences, students are using their smartphones to capture the memories. That is exactly what Chamberlin is hoping for.
Published: May 1, 2018