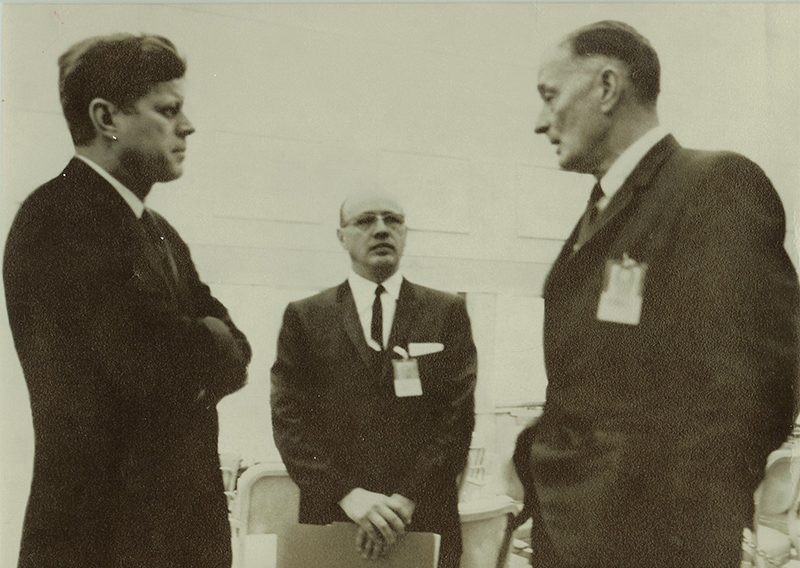 Dwight Ink ('47 history and government) is a native Iowan, an accomplished civil servant with extraordinary and outstanding contributions to government and governing, and a trusted advisor to seven U.S. presidents. He will receive an honorary Doctor of Humane Letters from Iowa State University.
Ink, who grew up in a poverty stricken rural family during the Great Depression, entered Iowa State College in 1940 but left to serve in the US Army for 3 years (1942–1945). He returned to Ames and in 1947 was the first Iowa State student to earn a degree in government.
After obtaining his Master of Public Administration degree at the University of Minnesota, he entered the Federal government, and quickly rose to high-level leadership roles in a number of federal agencies. These included the U.S. Atomic Energy Commission, from 1951-1965, where in the aftermath of the 1964 earthquake that leveled huge portions of the state, President Johnson appointed him to serve as executive director of the Federal Reconstruction and Development Planning Commission for Alaska.
In 1965, Ink chaired the White House Task Force on Education (Johnson); later established the Management function in the newly created Office of Management and Budget (Nixon, 1969); headed the Personnel Management Project on Civil Service Reform (appointed by President Carter, 1977); and two Senator confirmed appointments under President Reagan, including Administrator for the Community Service Administration (the only federal agency ever closed down during peacetime) and Assistant Administrator for Latin American at the U.S. Agency for International Development.
Ink possessed an unusual combination of management savvy, determination, and a willingness to take risks, and successfully attacked government waste and corruption on behalf of seven presidents, from Dwight Eisenhower to Ronald Reagan. Known as "Mr. Implementation," he was profiled in the book, If We Can Put a Man on the Moon … : Getting Big Things Done in Government, where the authors noted, "The political class respected the skills Dwight Ink brought to the table … He took the responsibility of making government work seriously … If our government is to reclaim a reputation for competency, we will need more Dwight Inks." Just this year, Mr. Ink published his fourth book, Getting Things Done with Courage and Conviction.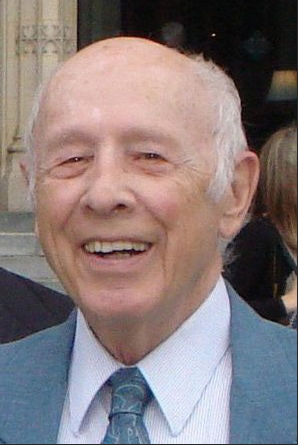 Ink was active in a number of professional organizations and served on the boards of the American Public Works Association, the National Civil Service League, the International Institute of Administrative Sciences, and the National Academy of Public Administration, and served as president of the American Society of Public Administration and the Institute for Public Administration. He has received awards from numerous institutions, including the National Service League, the U.S. Atomic Energy Commission, the General Services Administration, and Brigham Young University.
Ink's accomplishments and his 75-year connection with Iowa State are chronicled in a number of sources, and his public papers are archived by the Special Collections Department in the university's Parks Library.
Faculty members from Iowa State's Department of Political Science nominated Ink for the honorary degree, supported by many letters from leaders in public administration.
Published: April 30, 2018