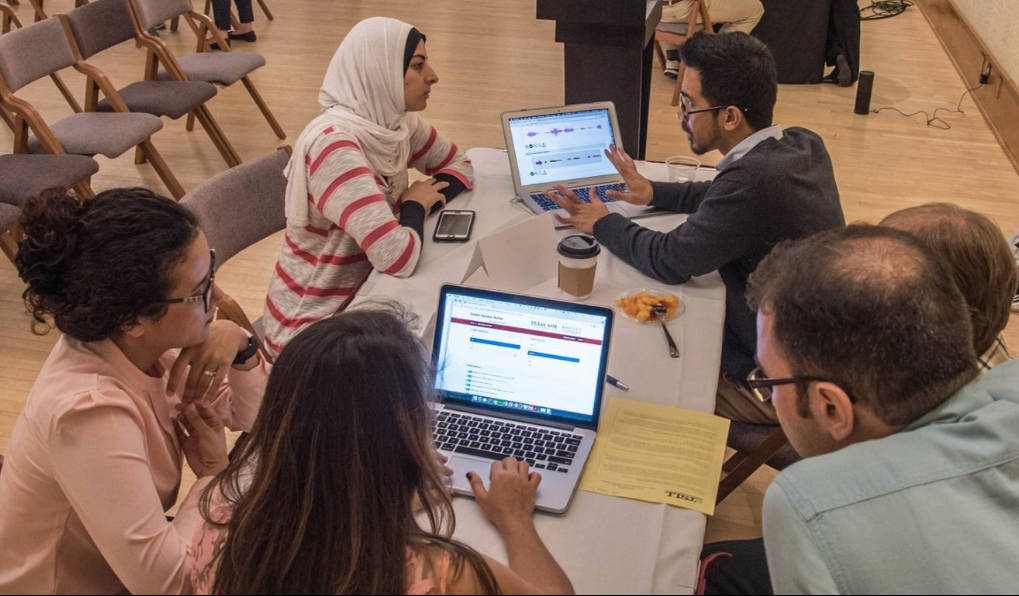 A new language learning program developed by linguistics researchers at Iowa State University may improve the process for language learners to distinguish sound pairs.
Sound distinctions vary from language to language. For example, in English "l" and "r" make distinct sounds, but in Japanese neither of these sounds exist. Instead, there is a sound in between the two, making perception of the English sounds difficult. To learn to speak a new language, learners must be able to distinguish between new distinctions in sounds.
"Unless they can learn to hear the distinction, they will never really produce it well," said John Levis, professor of English in the Applied Linguistics and Technology program.
Levis worked with Manman Qian, a graduate student in English, and Evgeny Chukharev-Hudilainen, an assistant professor of English, to create a new software system for language learners to hear distinctions between sounds that are not familiar to them. Qian is studying Applied Linguistics and Technology, a program at Iowa State created to take advantage of technology in the study of language learning.
The new software automatically detects which sounds are difficult for the learner to distinguish through a pretest, then creates training exercises for distinguishing those sounds. The software detects when the learner performs at a high enough level, at which time the training ends and a post-test is given. This allows practice times to be customized to the learner's exact needs.
The software utilized different voices, some of which were recorded and some of which were from synthetic text to speech programs. Variability in voices has been known to improve learning but it hasn't always been practical to utilize. By using different text to speech computerized voices and the programmable ability to pull in words in any order, this was made much more feasible.
"We're not all very precise in how we say things. We say them quite differently, and the research says this helps people learn to hear the new language more effectively," Levis said.
The program also ensured the use of words with similar frequencies in everyday language. Words like "die" and "thy" may have similar sounds, but a listener is unlikely to hear the word "thy" in common speech.
The new software was tested with a group of English language learners in Russia. The group made significant improvement in their ability to distinguish sounds with a relatively small amount of practice — an average of 70 minutes per user.
The program will be tested next with English language learners in China. The nature of the software program makes it easy to adjust instruction for language learners from different languages, since different learners will have different challenges hearing English sounds.
"It has the potential to change the kinds of materials that get used, to be more effective than the stuff we've been using for decades, and to go to other languages more easily," Levis said.
Published: April 12, 2018