Nine alumni from the College of Liberal Arts and Sciences have been chosen as 2018 Statement Makers by the Iowa State University Alumni Association.
Iowa 'STATEment Makers' recognizes the early personal and professional accomplishments and contributions to society of Iowa State University's young alumni. Recipients have made differences in their own lives, the lives of others, their communities, and/or their professions through ambitious efforts that reflect the scholarly, entrepreneurial, or service-oriented spirit of an Iowa State University education.
Sarah Hillier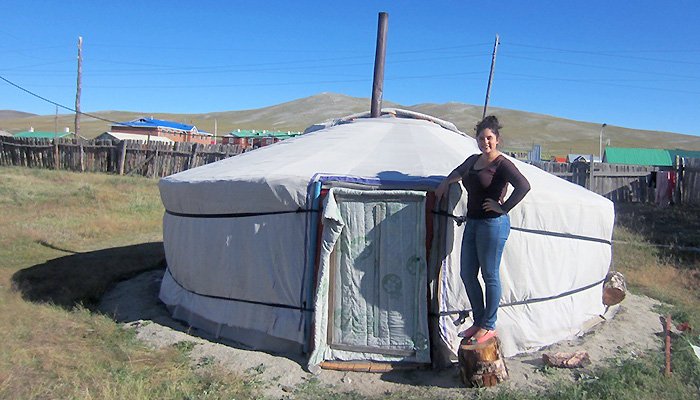 Sarah Hillier ('12 political science and international studies) believes in the ability of sports to produce a powerfully positive effect in peacebuilding across nations. She worked with the Peace Corps for two years in Mongolia, traveled to Hawaii and Indonesia to work with Surfing the Nations, a nonprofit organization to help at-risk youth, and volunteered as a youth mentor for the Cesar Chavez Service Clubs in San Diego, Calif. In May she will complete her master's degree in peace and justice studies from the University of San Diego and plans to pursue a second master's degree in sports management and peace through sport. She hopes to one day start a nonprofit that uses sport to bring together children from Mexico and the U.S.
Krisdeena Jansen
Krisdeena Jansen ('09 sociology and interdisciplinary studies) is a first-generation college graduate. She went on to earn a master's degree in leadership development from Drake University. She has worked with the U.S. Department of Defense in Washington, D.C. and Employee & Family Resources of Des Moines. Today she works as a learning and development consultant at Iowa State University. Throughout her career, she has spoken regularly on wellness, leadership, conflict resolution, diversity and other topics.
Kelsey Kremer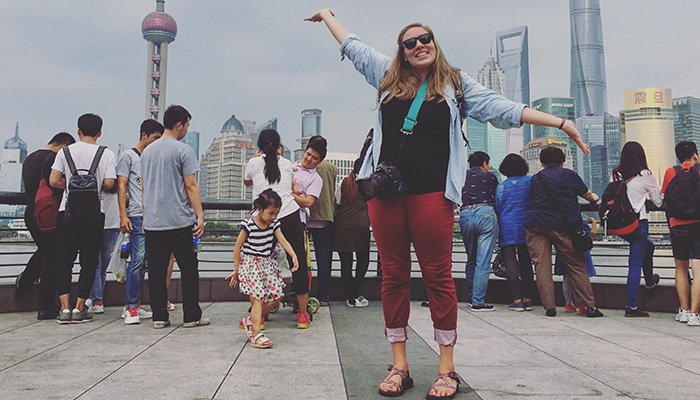 Kelsey Kremer ('13 journalism) has received four regional Emmy nominations for her photography, winning once for her short documentary on eastern Iowa's Camp Tahigwa. She works as a photojournalist for the Des Moines Register. She was a photographer for an Emmy-nominated USA TODAY documentary on veteran suicide. Utilizing a grant from the Pulitzer Center on Crisis Reporting she traveled to China in 2017 to report on Iowa's role in U.S.-China relations. In 2015 she received the Register's Rising Star Award and in 2017 she received the Iowa Newspaper Association's award for best sports photo. She also mentors aspiring photojournalists at Iowa State and Des Moines' North High School.
Andrew Lopez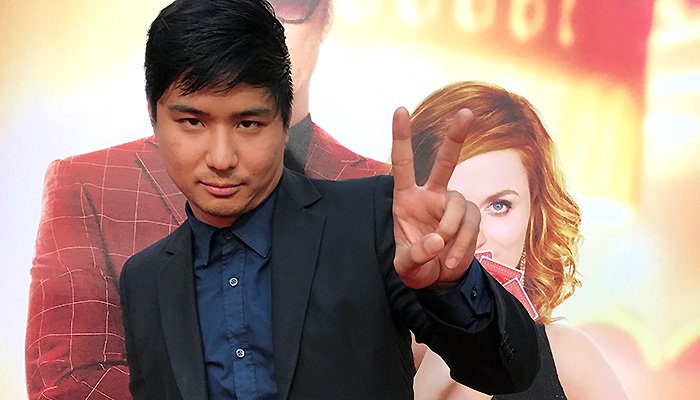 Andrew Lopez ('12 communication studies), comedian, actor, writer, and filmmaker, has found success in Hollywood after just six years. He has worked on feature films for Fox, Universal, and New Line Cinema with producers including Andrew Cohen and Brendan O'Brien. He plays a supporting role in the upcoming feature film "Blockers," and performs stand-up comedy in Los Angeles, Calif.
Kelechi Osemele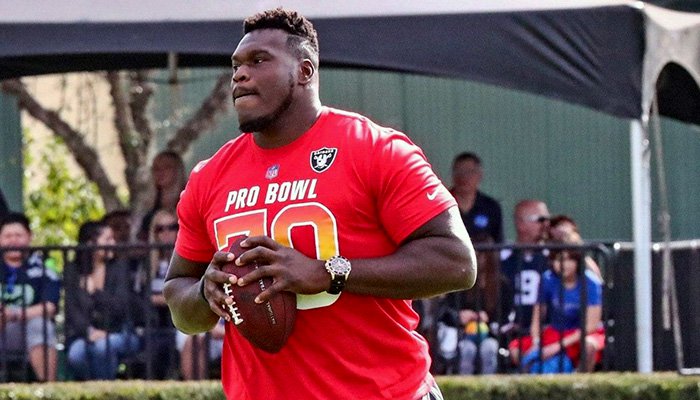 Kelechi Osemele ('11 liberal studies), former Cyclone All-Big 12 and All-American offensive lineman, was drafted into the National Football League in 2012. As a rookie he was part of a Super Bowl win with the Baltimore Ravens. Afterward he battled back from an injury to become a member of the Ravens' lineup again in 2013. He continued with the Oakland Raiders to become a first-team All-Pro offensive lineman and Pro Bowler in 2016. In 2017, he was once again a Pro Bowl selection and was ranked 95th on the list of "NFL Top 100 Players of 2017."
Kelli Rae Soll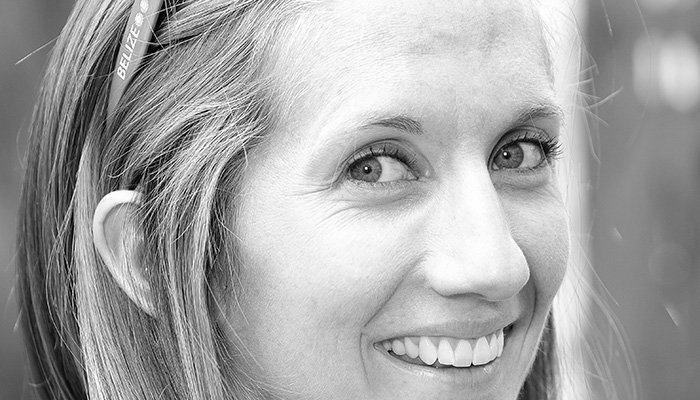 Kelli Rae Soll ('11 geology) founded and is the director of Global Service Partnerships, an organization that provides international service learning opportunities in Central America. She also is an active member on the youth mentorship board for Wild Hearts Idaho, a nonprofit in Boise that works to grow hearts for leadership among young girls through exploring Idaho's wild places. She earned a master of public administration from Boise State University in 2014 and has been recognized in Idaho Business Review's "40 Under 40 Most Accomplished."
Melanie Thwing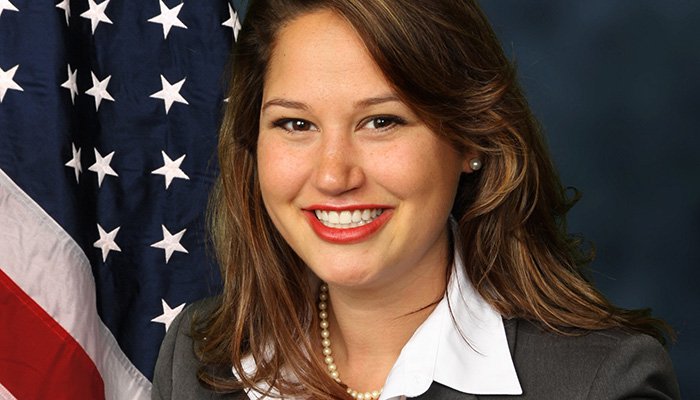 Melanie Thwing ('11 political science and criminal justice) hasn't let cancer stop her from pursuing her goals. In 2011 she was diagnosed with adrenal cortical carcinoma, a rare disease caused by a cancerous growth on the outer layer of the adrenal glands. Despite battling cancer, she continued to enroll at Drake University Law School. In her third year she was elected Student Bar Association president. Today, she continues treatment yet is living out her goals, working as an assistant public defender in Waterloo.
Jessica Hay Watts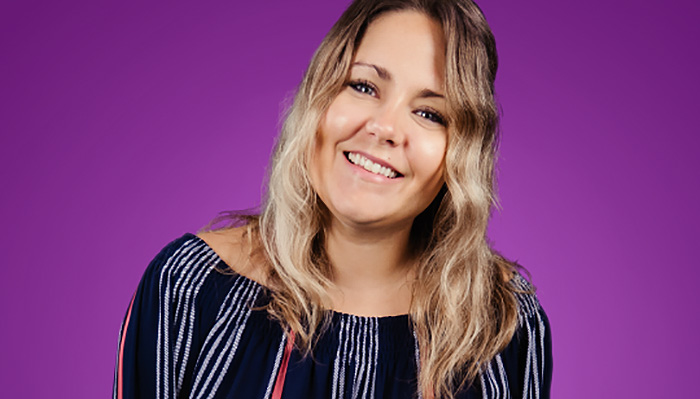 Jessica Hay Watts ('11 speech communication) joined Jellyvision, one of the nation's leading interactive software companies, in 2015. She quickly rose from senior account executive to director of business development, and in February 2017, to vice president of sales for ALEX, Jellyvision's employee communication platform. She was named one of "20 Sales Leaders to Watch" by Level Eleven and as a 2016 "game changer" by Workforce Magazine.
Maia Zewert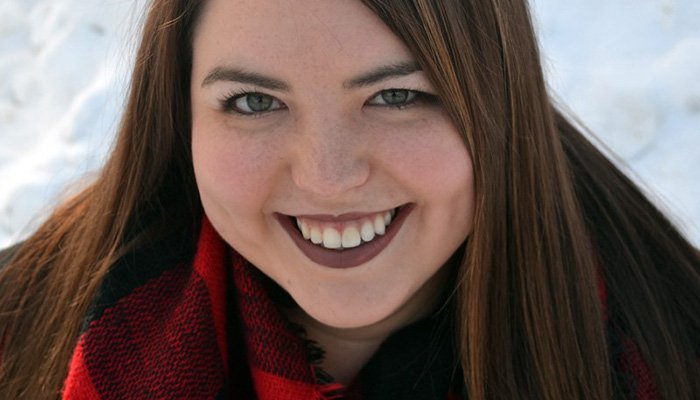 Maia Zewert ('15 journalism) practices community journalism in Newcastle, Maine, where she works as a general assignment reporter and social media manager. She received the 2017 Bob Drake Young Writer's Award from the Maine Press Association.
"She aggressively covers breaking news," said her editor, J.W. Oliver. "She writes lively features that capture the depth of characters in our community. Maia also brings qualities you can't teach. Her enthusiasm and outgoing personality have lifted the mood of our newsroom."