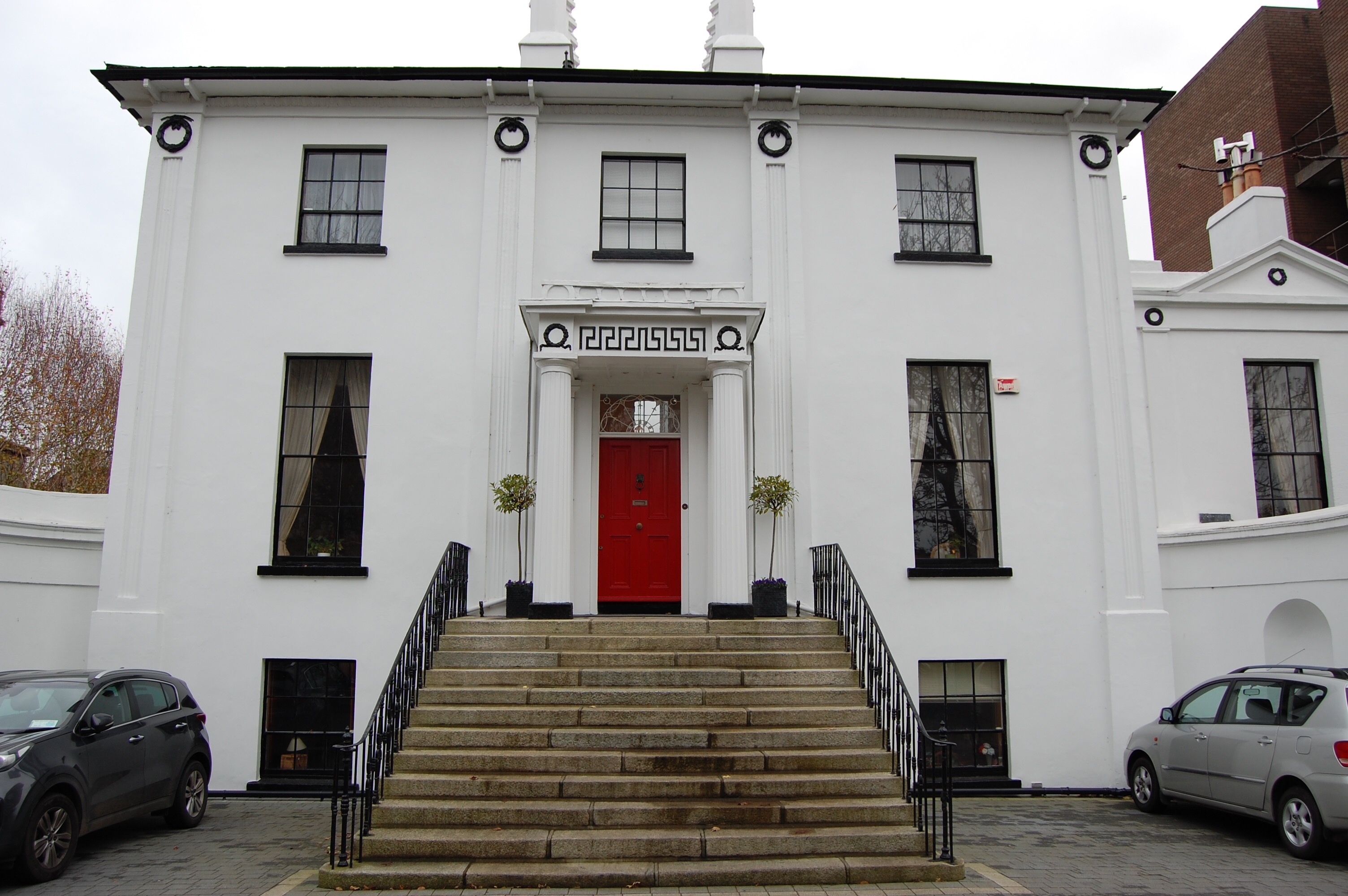 Iowa State University history students can confidently say they helped contribute something new to the body of historical knowledge. Even better, last Thanksgiving break they shared those findings in a unique setting—the U.S. Embassy in Dublin, Ireland.
History 481X is an experimental course in public history, designed to help train future historians through projects that reach beyond the classroom.
"Public history by its nature is putting history into real life situations," said Mark Barron, adjunct assistant professor of history. "It's getting out of the classroom, engaging with communities, making presentations. It might be exhibits or historic preservation or oral histories. The idea is to give students a broad idea of what public history could be, including career ideas."
To his knowledge, Barron is the first public historian hired to teach at Iowa State. When he received an opportunity to engage History 481X students in research for the U.S. State Department last fall, he knew it was a perfect fit.
The research subject was a nineteenth century residence in Dublin's Ballsbridge neighborhood. Operated by the U.S. State Department since the 1950s, the house is currently home to the charge d'affaires, the second in charge to the ambassador at the U.S. Embassy in Dublin. The State Department had no prior information on the history of the home and wanted to learn more.
"I tell them when we start off that this class is like a job," Barron said. "We have to make everything almost perfect or near perfect. We decide as a class 'Is this a good idea? Is this something worth exploring? How are we going to put this together as a digital project?' It's good for them to put all their historical training to use."
By reviewing historical maps accessible online from University College Dublin and historical newspapers, the class dated the house to the 1830s. They also worked to situate the house in the historical context of its surroundings near the bank of the Grand Canal.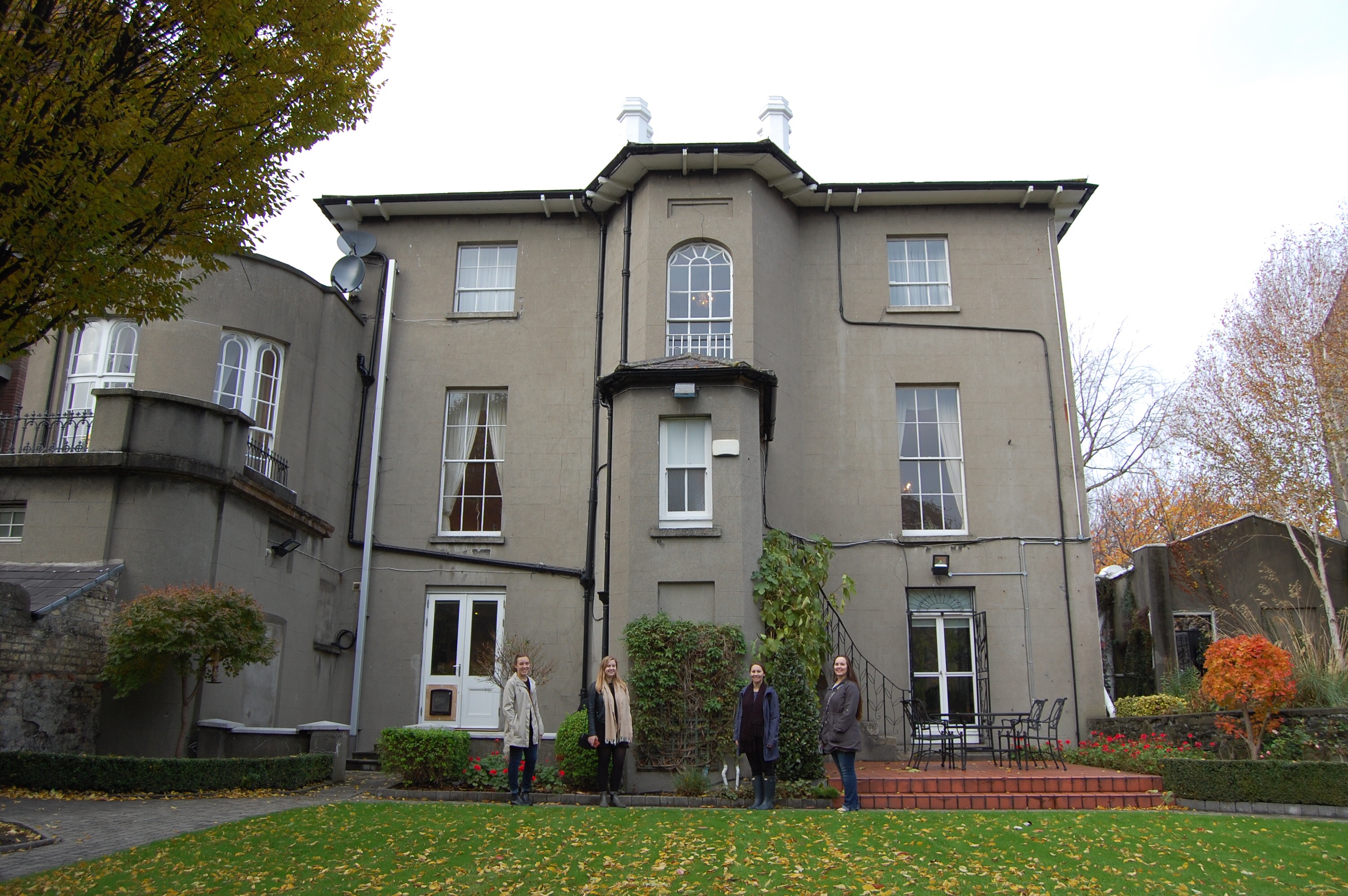 For example, the class discovered the neighborhood once had a large British military presence and became an upper-class haven for British military officers during the decades following Irish rebellions in Dublin. The class also delved into women's history in the neighborhood, learning about Iris Kellet, a world-famous Irish equestrian who operated horse stables there. While researching U.S. congressional documents from the 1950s, they learned the house itself was once the star topic of a subcommittee meeting.
"Once the British had left Ireland, the neighborhood fell into disrepair," Barron said. "During a subcommittee meeting the State Department was grilled by a congressman on why the department purchased the house. This is funny because it's a large mansion house and this is a posh neighborhood in Dublin now. But in the 1950s he couldn't believe the government had spent money to purchase this property."
During Thanksgiving break, Barron and four Iowa State students traveled to Dublin to add to their research, visiting the National Archives of Ireland, the Irish Architectural Archives and the Dublin City Archives.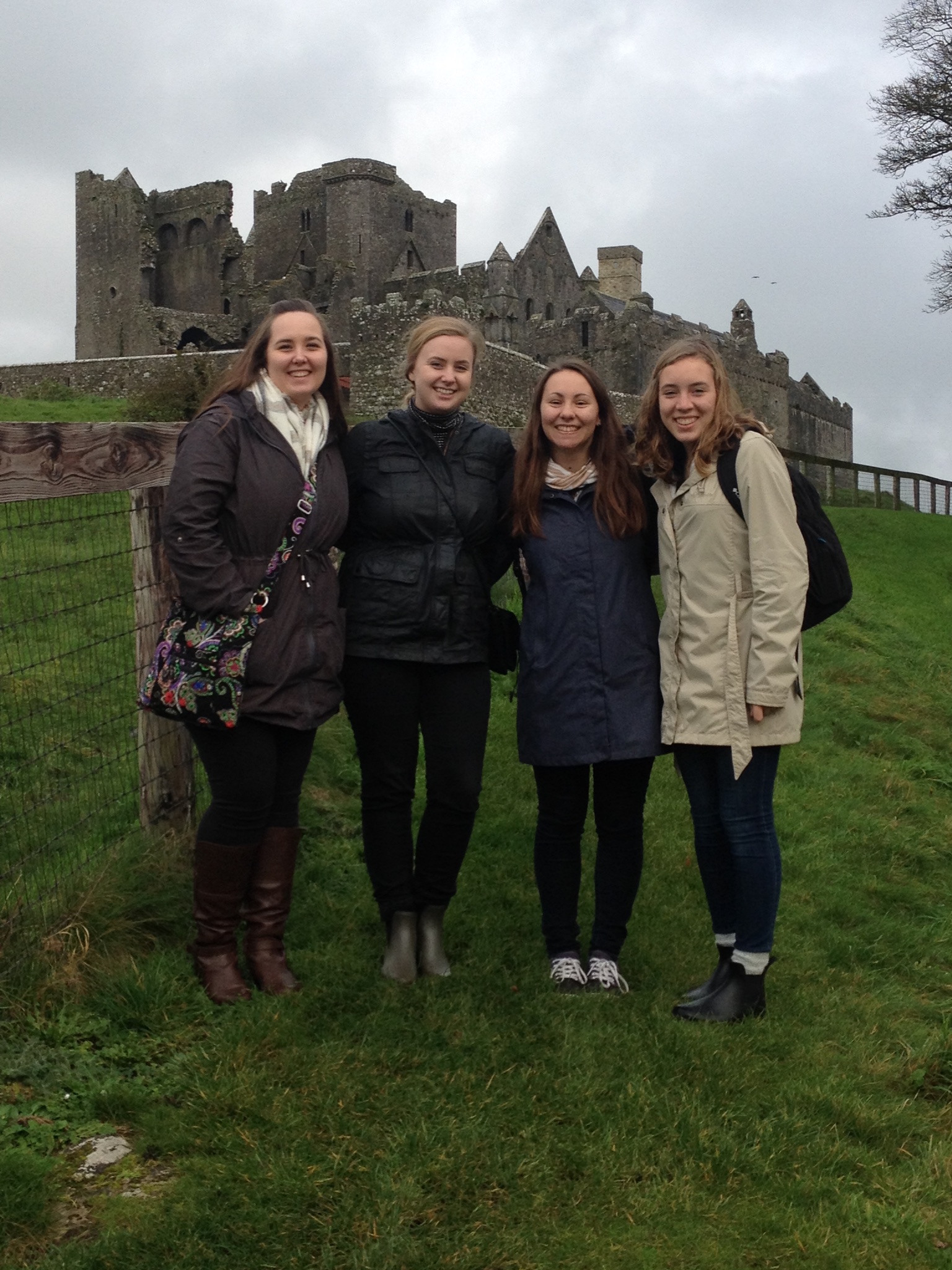 "Before this trip I had done very little work in an actual archive," Patience Thompson-Bearbower ('19 history) said. "This trip helped me understand not only how archives work, but how to use them. I also learned to go through large amounts of primary sources and decide what information would be helpful in my research and what information would lead me in a different direction."
The trip helped Delaney Kelly ('18 history) hone her skills for graduate school.
"One essential part of being a successful historian is having the ability to navigate archives and analyze your findings," said Kelly, who plans on pursuing a master's and Ph.D. in history with a focus on modern Ireland. "Before this class and the trip to Dublin I had never visited an archive other than ours at Iowa State, so I got the opportunity to branch out and learn a lot about archival research."
The highlight of the trip, however, may have been presenting their research in person at the U.S. Embassy on Thanksgiving Day.
"We were panicking the night before our presentation, but there was nothing to worry about," Moriah Roeth ('18 history) said. "Everyone at the embassy was kind to us and they were all interested in our research. It was a little nerve-wracking, but in the end it was fun because I got to talk about something I loved and knew a lot about."
"It was an experience that most people will never have," Thompson-Bearbower said. "This trip also created lifelong friendships and really made me happy to be a history major at Iowa State."
The class will create a digital presentation for the U.S. State Department as the culmination of their research. They also studied Irish immigration into Story County, reviewing census records from the 1850s and 1860s, and hope to present that research at the Ames Public Library later this year.
Published: March 9, 2018