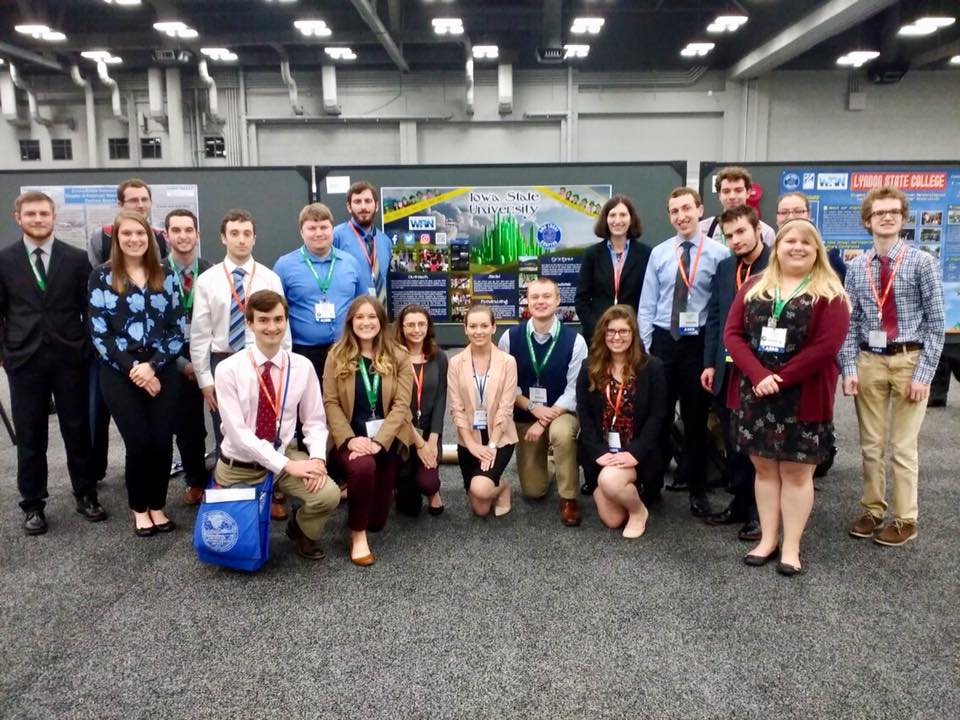 The Iowa State University chapter of the American Meteorological Society (AMS) was recently named Outstanding Student Chapter of the Year by the national organization for its innovative efforts to support membership, member growth and for their contributions to the community through educational outreach, fundraising, and events for K-12 students.
This is the fifth time they have received the award in the past 13 years. They were recognized at the 98th AMS Annual Meeting in Austin, Texas in January. The students earned additional honors securing first place for their local chapter poster. The poster showed the chapter's activities over the past year including photos from social events, outreach events, and fundraising initiatives.
The 56-member club visits schools throughout central Iowa on a weekly basis to give presentations on topics such as weather safety, precipitation, cloud types, and more.
"Sometimes we also play weather trivia games, read weather books, or do craft projects, like making cup anemometers," said club president, Caitlin Cervac ('18 meteorology) and vice president, Lindsay Matthews ('18 meteorology).
In addition to the weekly class visits, club members participate in Science Nights throughout the Ames school district. The club is always adding new activities for these events. Most recently, they have included a wind chill and a Coriolis force demonstration.
The Coriolis force is an inertial force that results from the rotation of the Earth and causes wind to deflect toward the right in the northern Hemisphere and the left in the southern hemisphere, resulting in certain weather patterns. To help kids understand, club members put a piece of paper on a Lazy Susan and ask kids to draw a straight line while they turn it – resulting in spirals being drawn instead.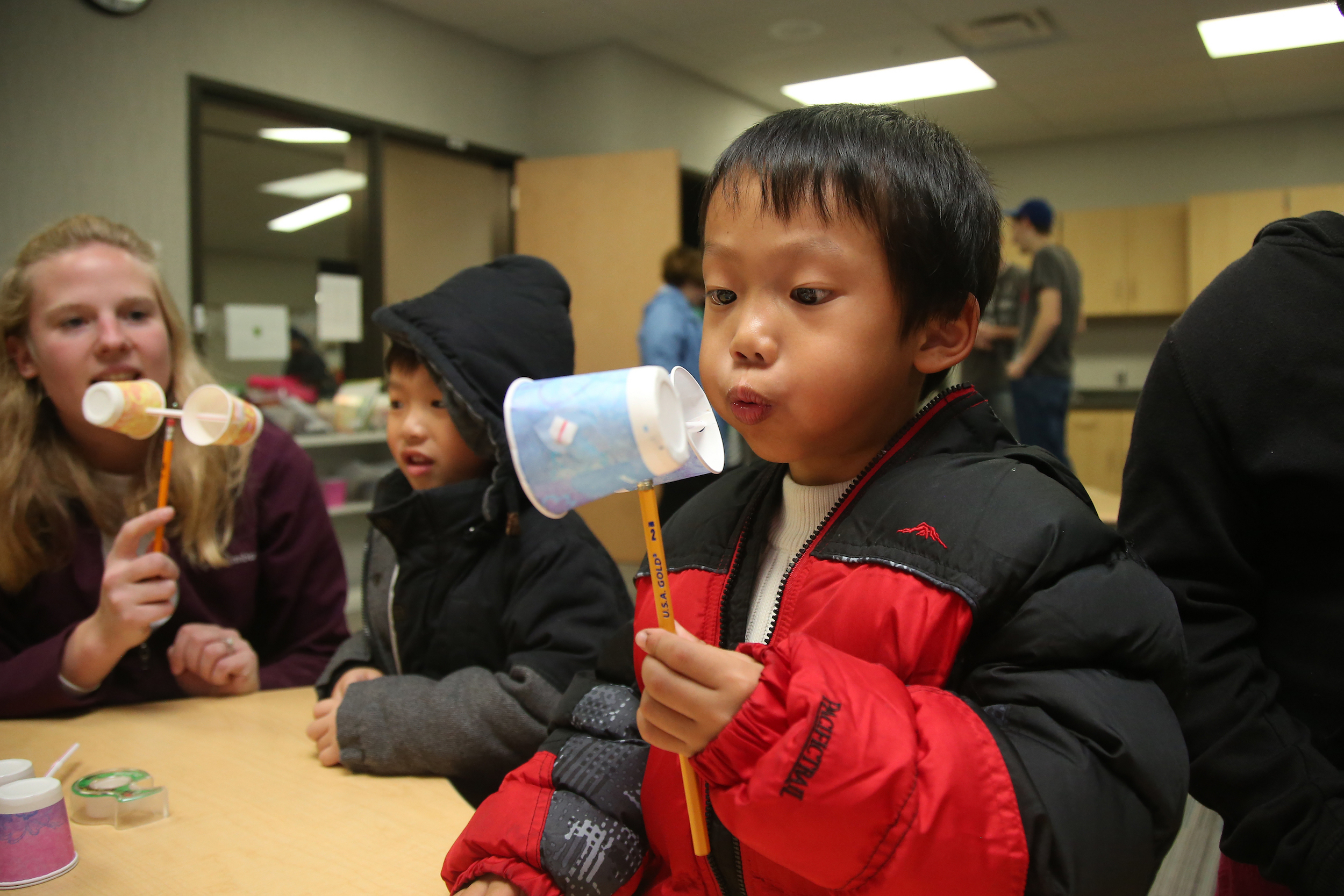 "This gives us the opportunity to be one-on-one with kids and answer their questions," Cervac and Matthews said. "Sometimes the parents learn something, too!"
The club also holds an annual AMS Science Fair for first through fifth grade students. Weather-themed projects are not the only type appearing here, as club members encourage projects in STEM fields.
"Spreading a love of science and curiosity about the world around us is one of our biggest goals," Cervac and Matthews said.
Besides their numerous outreach efforts, the club also fosters community through social events for members such as apple orchard trips, movie nights, ice skating, and hiking. They provide career resources for members by extending opportunities for members to hear speakers, go to conferences, or receive tutoring for classes. The large cabinet, with twelve positions, gives many students an opportunity to build their leadership skills.
Future plans for the club include beginning an ISU AMS Summer Weather Camp for students ages 12-15 to learn the basics of being a meteorologist. The camp, which they hope to begin in the summer of 2019, would cover broadcast meteorology, forecasting, hydrology, weather safety, winter weather, and severe weather.
"We think of them as so much more than just a club," said Dave Flory, senior lecturer in geological and atmospheric sciences and one of the advisers for the chapter. "They have developed a strong national reputation after winning the Outstanding Student Chapter of the Year award five times. Employers in the field are aware of our chapter and expect our graduates to have been a part of it. They are a dynamic, extremely active group, that reflects the level of students we get in the meteorology program."
Published: February 16, 2018