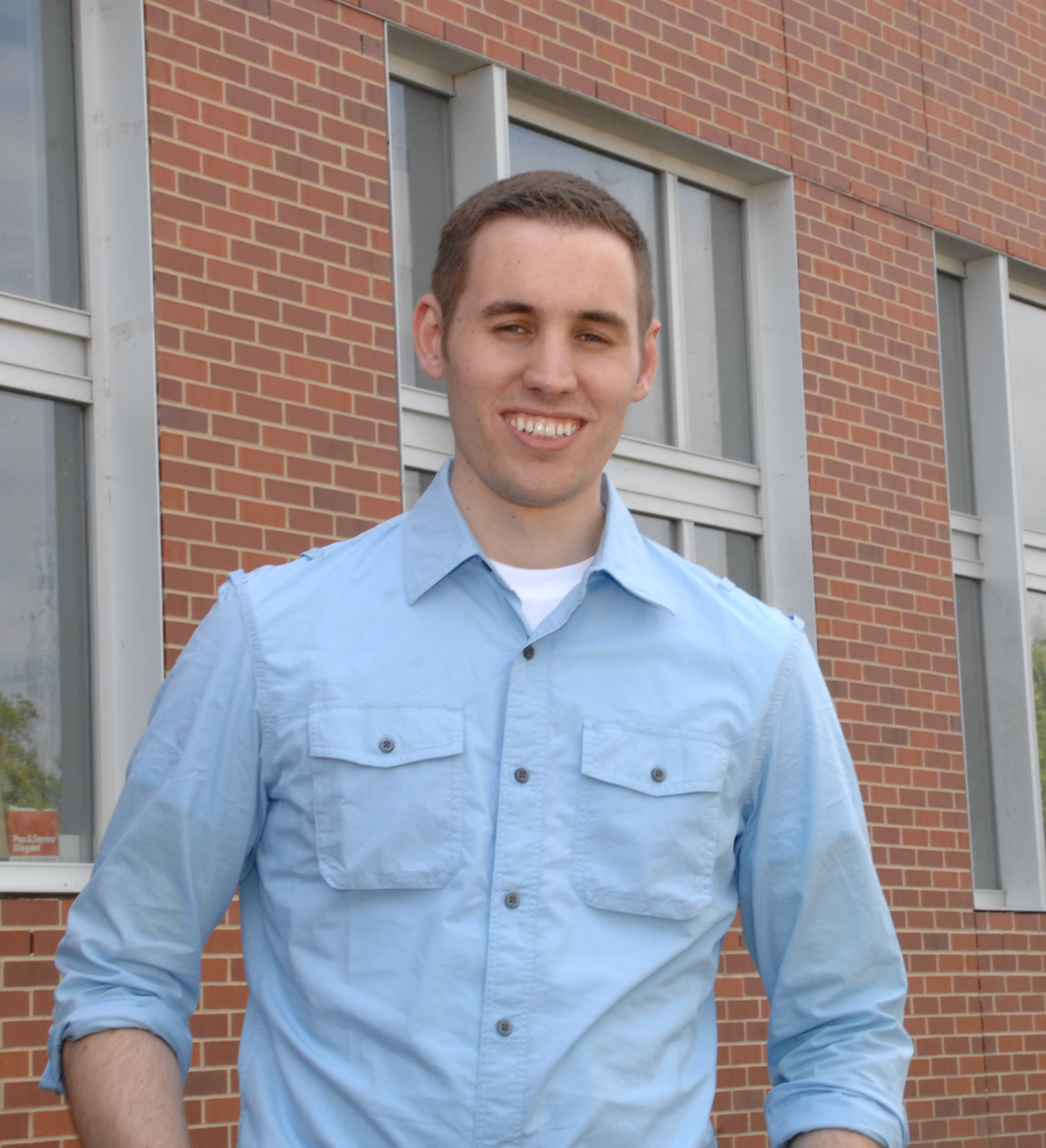 Arthur Winter, associate professor of chemistry, was honored with the 2017 Trapp Innovation Award. The award provides funding to a faculty member who is pursuing new or unique research in chemistry or the physical sciences.
"It is an incredible honor and I am humbled to be chosen," Winter said.
Winter synthesizes molecules known as photocages, which could have exciting applications in medicine.
A photocage links to a biological molecule and inhibits its activity. When the photocage is irradiated with light, it releases the biomolecule, allowing it to become active again. Photocages, in combination with pulsed lasers, can be used to briefly "capture" and study a biomolecule in a living cell.
They also could be used in targeted drug delivery, holding toxic drugs such as chemotherapies in an inactive form until irradiated at a specific disease site. This targeted delivery method would reduce many side effects of a general, systemic release of a toxic drug.
However, currently most photocages are activated only by ultraviolet light, which is phototoxic, killing cells after extended irradiation. The phototoxicity prevents it from being used currently in a clinical setting.
Winter is working to create new photocages that will activate under visible light, which is not phototoxic, thereby suitable for use in animals or humans. Funds from the Trapp award will further Winter's pursuit of new potential photocages that activate under any color of visible light.
"I love the mixture of basic and applied science," Winter said. "We use theoretical calculations to work out the basic photochemistry principles, and then computationally screen candidate photocaging molecules on a computer. The best of these we make synthetically in the lab and test. The combination of theory and experiment is really exciting."
The 2016 award went to Young-Jin Lee, associate professor of chemistry, who researches biological mass spectrometry — a technique used to identify the chemical composition of a substance.
"The Trapp Innovation Award of 2016 allowed us new opportunities at the right time," Lee said. "Thanks to the Trapp Innovation Award, we successfully purchased and installed [an online catalytic reactor] and performed quantitative analyses of bio-oil components. It is now routinely used for quantitative analyses of bio-oil products."
Published: October 12, 2017