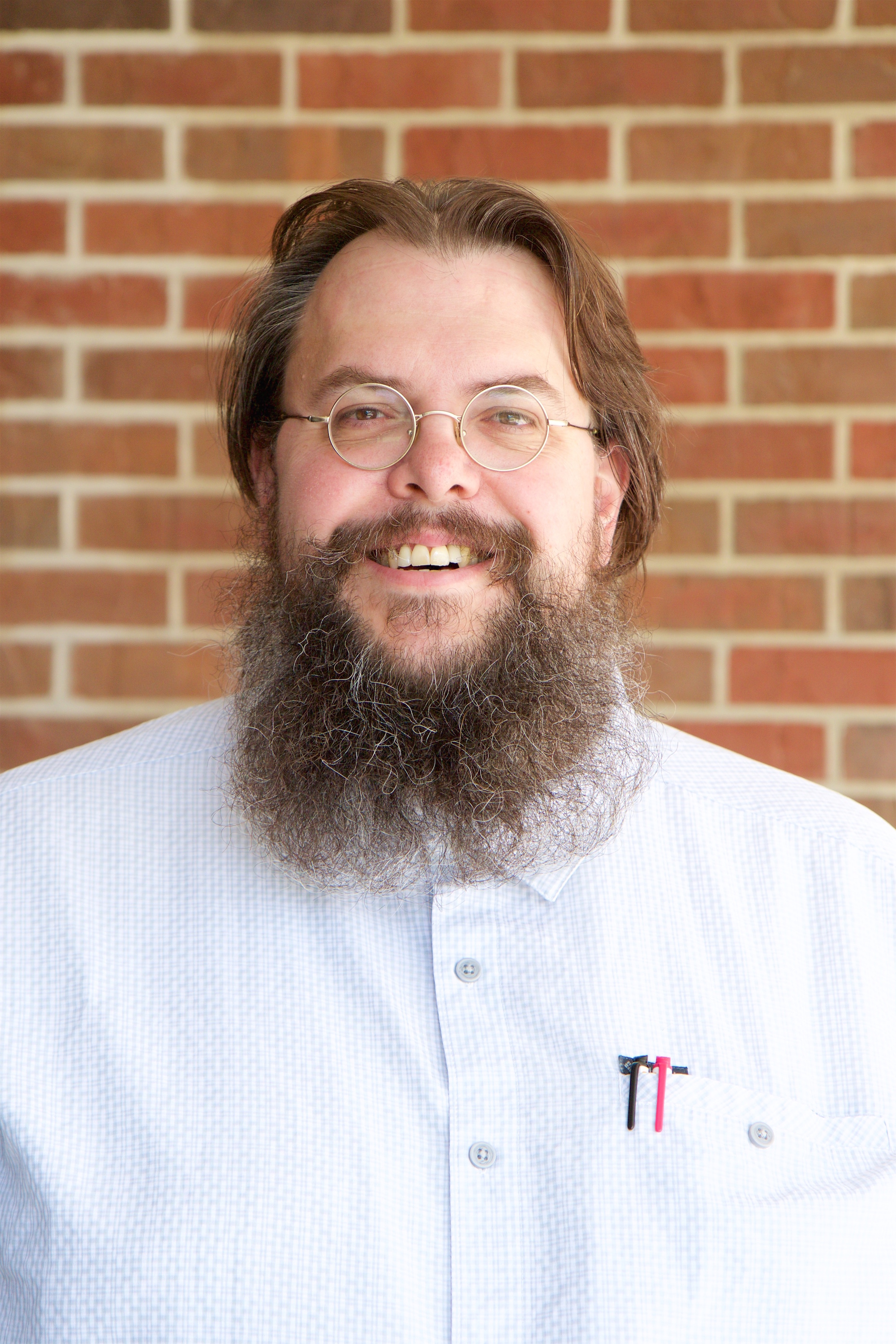 Steve Butler, associate professor in mathematics, was awarded the Barbara J. Janson Professorship in Mathematics. The selection was based on Butler's dedication to student success, his exceptional teaching, and excellence in research.
"Working with students has always been important to me, and the Barbara J. Janson Professorship in mathematics has a special focus on students," said Butler. "So it is a great honor to receive this recognition and a motivator to continue working with and serving the many wonderful students that are at Iowa State."
Butler plans to use the professorship funds to encourage more students to get involved with undergraduate research in mathematics, to bring in external speakers for undergraduate students, and to go out and give talks to undergraduates at other schools. Some of the funds might also be directed toward making the undergraduate lounge more usable for students.
"When I need to look for Steve, I can count on the fact that if he is not in his office working with a student, I'll be able to find him in the undergraduate math lounge, surrounded by students," said Hal Schenck, professor and chair of mathematics. "His enthusiasm for math is contagious, and his efforts are a major reason for the success of our undergraduate program."
Schenck pointed to Butler's excellence in research coupled with his deep engagement in undergraduate learning for why he was the perfect fit for the Barbara J. Janson Professorship.
Barbara Janson of Dedham, Mass., a 1965 Iowa State mathematics graduate, established the professorship to reward a research mathematician who also has a commitment to undergraduate teaching, including encouraging students to major in mathematics. She is the retired president and founder of Janson Publications, a research-based mathematics curriculum for secondary school, now a part of McGraw-Hill.
"My hope is to have an impact on the best and brightest in each area to help strengthen their knowledge of mathematics and their excitement about the subject, thus continuing the mission of Janson Publications," said Janson.
Inspired by Edward Allen, one of her mathematics professors when she attended Iowa State, Janson became a math major in the 1960s, when most mathematics majors were male. Throughout her career she directly addressed the country's need for mathematical literacy.
"Global competitiveness demands a mathematically literate workforce, just as it requires a continuing focus on research in both pure and applied mathematics," she said.
Janson continues to be involved in Iowa State serving on the LAS Dean's Advisory Council and on the Mathematics Department Advisory Council. She is also a Governor of the ISU Foundation where she serves on the Board of Directors and is a former chair of the Investment Committee.
Butler received his Ph.D. in Mathematics from the University of California, San Diego in 2008 and was a National Science Foundation Postdoctoral Scholar at the University of California, Los Angeles before joining Iowa State University in 2011.
Since coming to Iowa State he has been recognized by the Alpha Lambda Delta and Phi Eta Sigma honor societies for being a positive influential leader and received the LAS Early Achievement in Teaching award in 2014, the Cassling Family Faculty Award in 2014 and the MAA Iowa Section Award for Distinguished Teaching in 2015.
Published: September 19, 2017