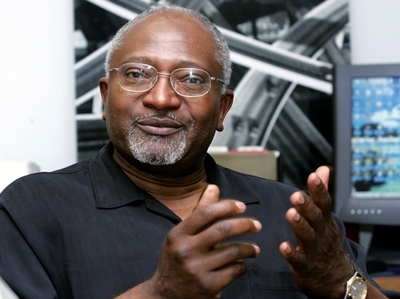 Robert Bullard ('76 Ph.D. sociology) is speaking out on environmental justice issues close to his home after Hurricane Harvey brought disaster to Houston.
Bullard, a Distinguished Professor of Urban Planning and Environmental Policy at Texas Southern University, has been called the father of the environmental justice movement. He has authored eighteen books that address environmental racism, climate justice, regional equity, and more.
"Environmental justice is addressing the issue of fair treatment and fair policy as they relate to individuals who may be underserved and who may be vulnerable because of policies that don't result in fair and equal treatment for all regardless of race, color, and national origin," he said.
Hurricane Harvey in Texas and Irma in Florida are bringing environmental justice issues into the public spotlight. Harvey, which hit Bullard's hometown of Houston, exacerbated pre-storm inequalities, said Bullard. Underserved populations often live in communities that are located near chemical plants, refineries, and toxic waste sites and bear the burden of dealing with pollution on their yards, playgrounds and in their homes as floodwaters recede.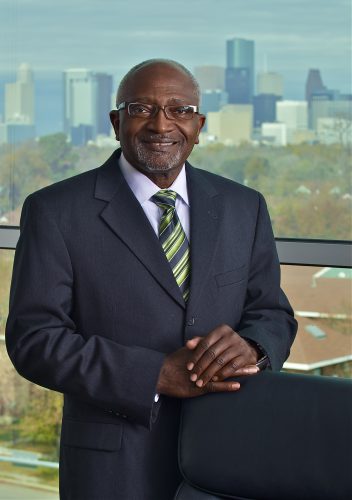 Bullard studied community development and community participation while getting his doctorate degree in sociology at Iowa State University. Just two years later as an assistant professor at Texas Southern University he was asked to collect data for a lawsuit challenging the location of a municipal landfill in Houston that was to be located in a predominantly African American suburban community.
"The skills in research and understanding the need for exploring and finding answers — Iowa State prepared me for that," Bullard said. "I was able to transfer those skills that I had in doing housing research to looking at environmental concerns and mapping locally unwanted land uses."
That initial investigation inspired Bullard to pursue answers in environmental justice issues. His research, books, and advocacy are designed to spread awareness about how low-income and black communities often end up with more than their fair share of negative environmental hazards. He educates public policy makers and elected officials on how to build a future that would ensure all communities have equal protection in regard to environmental laws and regulations.
"Disasters like Harvey and Irma are exacerbated by the way we design our cities and the way we allocate resources that oftentimes don't go to where the greatest needs are," Bullard said.
But after a natural disaster communities come together to rebuild and Bullard is working with various groups, from faith-based organizations to home owners associations, to form a collaborative coalition with a more equitable recovery plan so that communities that have been invisible for decades won't be invisible when recovery and rebuilding begins.
"These kind of disasters bring out the best in people — neighbors helping neighbors," he said. "When we rebuild we don't want to just reproduce inequalities that existed before. We want to bring communities to a level that is much more livable and sustainable."
Published: September 18, 2017