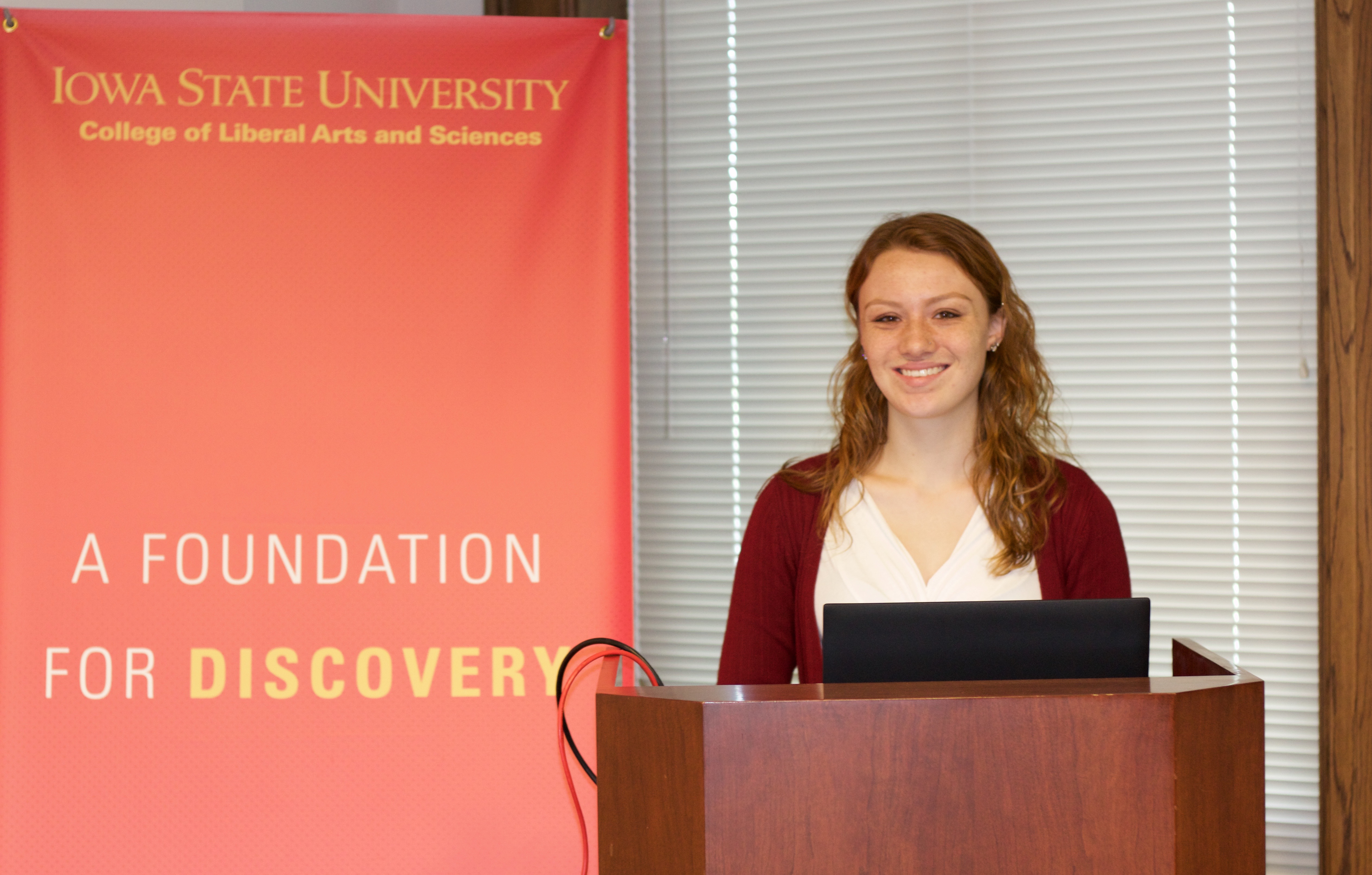 Sonya Haan (mathematics '20) has an inside view of Iowa State's transition to Workday, the cloud-based system Iowa State has chosen to update its human resources, finance and student information systems.
Haan is one of six WorkCyte change management student employees, a position she found through the student job board. Though the position doesn't have her working on math problems, it gives Haan ample opportunity to hone her problem solving skills.
"It's a lot of having to think on the fly and having to be flexible," she said. "I think having a problem solving background is helpful in that."
Haan joined the team in June 2017 and her skills are already shining. She attends design sessions to document the changes that will occur because of the Workday deployment in order to prepare the university for these changes.
Scott Corder, manager with Huron Consulting Group, works with the Workday deployment and oversees this innovative student-training program.
"The WorkCyte program could not be successful without Sonya and her peers," he said. "They have become so experienced in Workday that they will be responsible for developing and presenting a series of Workday demonstrations across campus over the next year."
Haan presented the demo showing how university staff will requisition goods and services in the Workday system to roughly 85 ISU Change Liaisons. She has since had the opportunity to present to multiple groups across campus.
The experience in presenting and professional communication is preparing Haan for more than just her upcoming classes.
"As much as we're there to help Iowa State transition into this new era of technology, the ISU WorkCyte program team and Huron consultants are helping us transition from being students to being members of the workforce," Haan said.
The position also lets her explore a variety of projects. So far, Haan has worked not only in documenting the changes associated with the Workday deployment, but also in communicating them through the monthly update, which is posted to the WorkCyte website, and informational videos.
"I'm very excited to see what else I can get my hands into. There's a lot of room to move around and I'm excited about that," she said. "I like being given a problem and turned loose to figure out how best to work that out. It's definitely reinforced that I really enjoy the problem solving aspect."
Published: September 7, 2017