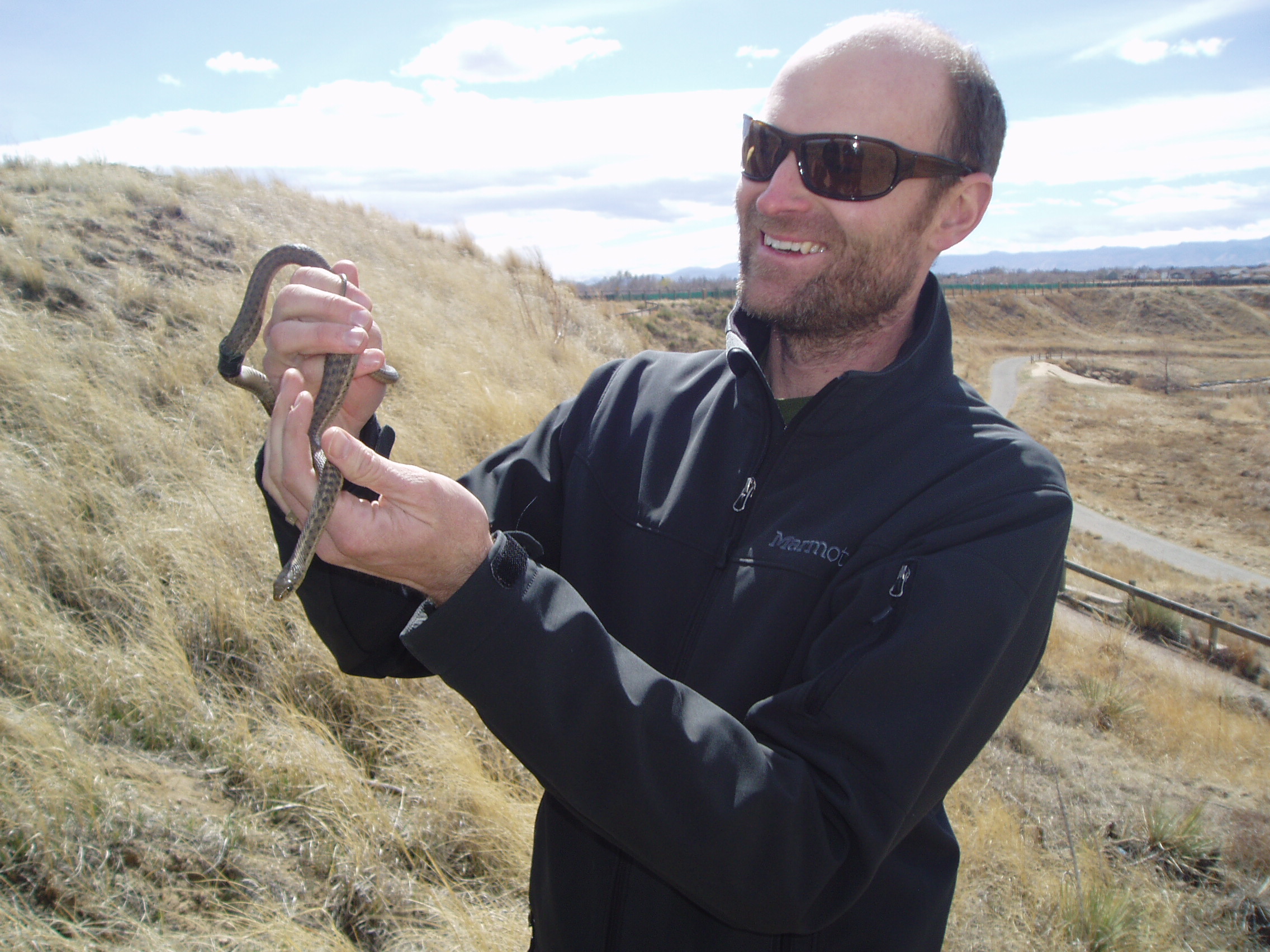 Eric Gangloff, a postdoctoral researcher in The Department of Ecology, Evolution and Organismal Biology, has been selected for the Marie Sklodowska-Curie Research Fellowship, named after the double Nobel Prize winning Polish-French scientist famed for her work on radioactivity.
Beginning this summer, Gangloff will spend two years at a research station in southern France where he will work with France's National Center for Scientific Research (CNRS) to study the common wall lizard across altitudinal gradients.
Increasing temperatures due to climate change are speculated to push the species to a higher elevation, following new temperature gradients. However, Gangloff intends to use the wall lizard as a model species to research how other factors, such as oxygen levels, interact with temperature to affect organisms' adaptability and ability to reproduce.
"A lot of modeling and a lot of our understanding of the effects of climate change is based on changes in temperature, which of course is super important, but what's less understood or less studied is how temperature might interact with other environmental variables shaping where species can live," Gangloff said.
As part of the fellowship he will also be involved in outreach to local schools, community groups, and news or other publication agencies.
Gangloff finished his Ph.D. at Iowa State in December and continues as a postdoctoral researcher until June in the same lab studying another reptile's physiology: the garter snake.
"I've become really interested in thinking about animal physiology and thinking about how oxygen and temperature interact not only to shape animals' ability to survive somewhere but their ability to function in normal ways: find food and reproduce," he said.
Gangloff credits his adviser, Anne Bronikowski, professor in The Department of Ecology, Evolution, and Organismal Biology, for helping prepare him for this opportunity to explore his own research ideas.
"She's been really supportive of 'if you think that might work, go for it, give it a shot,' while at the same time letting me draw on her advice and support," he said.
Gangloff also said the support and collaboration of the department, and the university as a whole, made his time at Iowa State an excellent foundation for his research career.
"I feel really fortunate that Iowa State's prepared me for something like this and I'm just excited about the work," he said.
Published: March 23, 2017