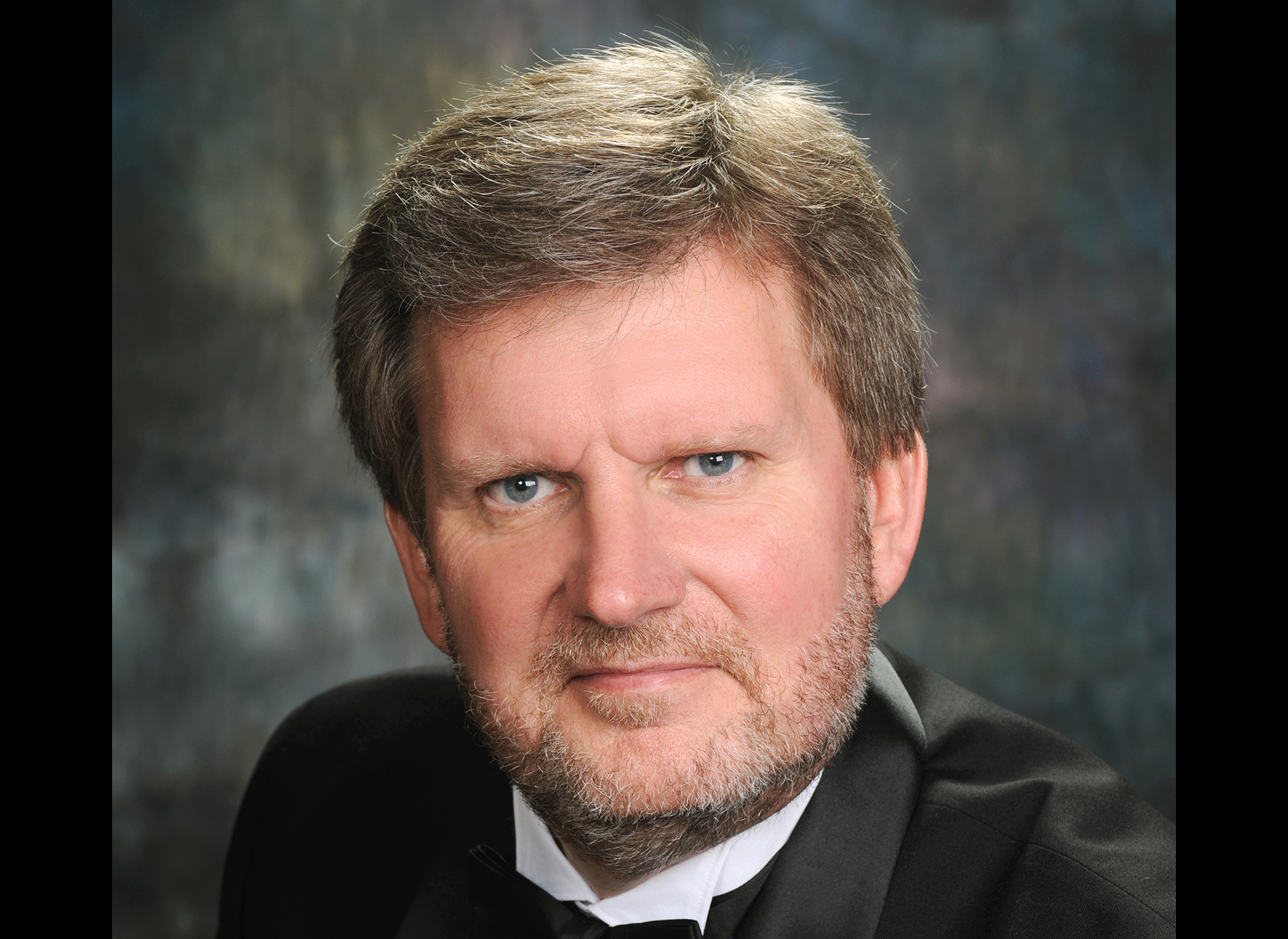 Donald Simonson, Morrill Professor of Music and Theatre, was selected as the new chair of the Department of Music and Theatre.
A 39-year Iowa State faculty member, Simonson succeeds Michael Golemo, director of bands and professor of music. Golemo has been chair of the department since 2005, and will remain a faculty member. The change will become effective July 1, 2017.
"Don's deep understanding of the music and theatre department, from the marching band to theatre production, make him a natural fit for this position," said Beate Schmittmann, dean of the College of Liberal Arts and Sciences. "The department, the university, and the community will benefit from his commitment to enhancing the student experience and his passion for enriching lives through the arts."
Simonson currently chairs the Vocal-Choral Division in the department, advises 20 students each semester, and plays an active role in the recruitment of students. His vocal performances span the globe, including concert performances with The Austrian National Radio Symphony and The Vienna Philharmonic Solisten. Simonson also has a long and distinguished list of publications, presentations and recordings.
Heimir Geirsson, professor and chair of the Department of Philosophy and Religious Studies, served as chair of the search committee. He noted Simonson's community engagement and national leadership experience as strengths that will serve him well in his new role.
Simonson earned a D.M. in Music, Voice Performance, from Northwestern University. He is a member of the National Association of Teachers of Singing, serving as national president from 2010-2012. Additionally, he was the recipient of the National Association of Teachers of Singing's Central Region Lifetime Achievement Award in 2016. His other memberships include the National Opera Association, The Voice Foundation, the College Music Society, Pi Kappa Lambda, the Beethoven Society for Pianists, and the prestigious American Academy of Teachers of Singing.
Published: March 20, 2017