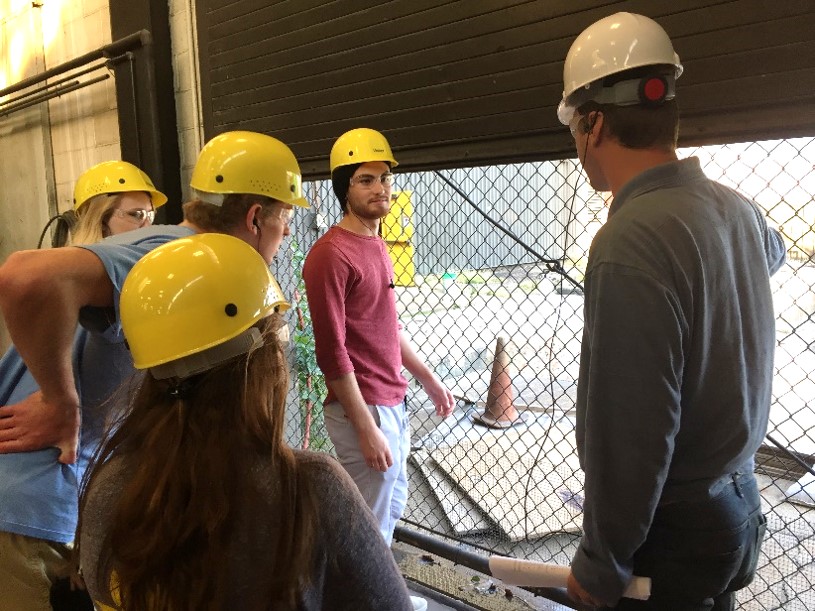 The sky really is the limit for students in the College of Liberal Arts and Sciences, thanks to a new learning community that connects Open Option (undecided) students to career paths and opportunities at Iowa State.
The Sky is the Limit learning community was created in fall 2015 to provide a small and inclusive peer group for Open Option students during their first semester. The learning community targets students who are interested in science, technology, engineering and math (STEM) and helps them explore career areas and choose a major.
The Sky is the Limit is made up of five different learning groups for students to choose from, including "Save Planet Earth," "Helping People: The Health Care Career Spectrum," "Opportunities Presented by Climate Change," "Creative Solutions to Tomorrow's Problems," and "Bringing Numbers to Life."
The learning community helps Open Option students, who might feel lost in a university of over 36,000 students, build community with students who have similar interests and find a career path that suits them, said Brenna Russell, a junior in kinesiology and health who participated in the community as a freshman.
Toni Ruhl, a junior in pre-business who also participated as a freshman, agreed, adding the learning community was a way to explore what ISU could offer her.
"I loved everything that The Sky is the Limit offered me," she said. "I made some great friends, found my ideal area of study, and explored the university in ways that many of my peers haven't been able to yet, even to this day."
Ruhl learned to try things outside her comfort zone. She established valuable relationships with her professors, learned what companies look for in prospective employees, created her own research project, and learned about each of the colleges on campus.
The learning community spans the fall semester. In the spring, students who are interested have the opportunity to continue with the Freshman Research Initiative to complete a research project on a topic of their choice.
"The Freshman Research Initiative was definitely one of my favorite experiences," Russell said. "I was able to create my own research project and complete it with the help of a peer mentor and Dr. Clark Coffman (professor in the Department of Genetics, Development, and Cell Biology and part of The Sky is the Limit's leadership team). It truly was a once in a lifetime experience that I never would have gotten if it wasn't for the learning community."
Both Ruhl and Russell went on to serve as peer mentors for the learning community, learning even more about teamwork and leadership. Ruhl said the role helped her recognize opportunities to invest in her education.
"Many students don't recognize many of the free and esteemed opportunities within the university that are at the tips of their fingers," Ruhl said. "The confidence that this learning community gave me has allowed me to become more involved in my major, my job and other university activities."
The Sky is the Limit learning community is supported in part by the Howard Hughes Medical Institute through the Science Education Program and with funding provided by the College of Liberal Arts and Sciences.
Published: January 30, 2017