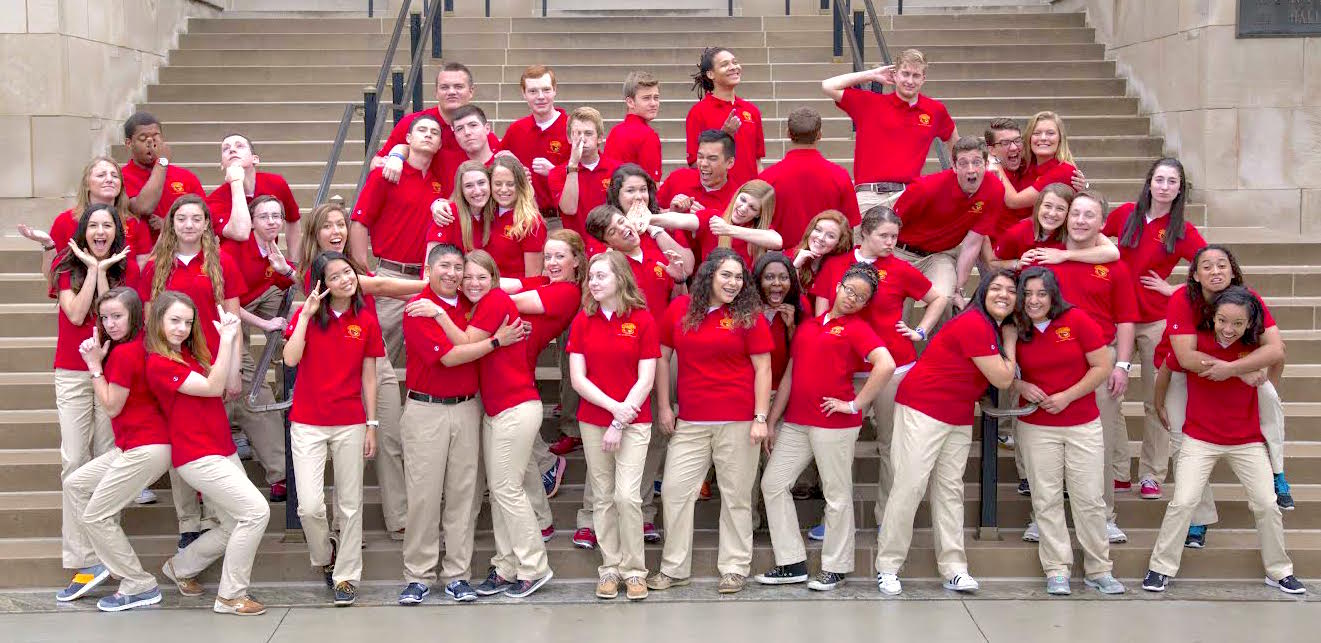 Ten College of Liberal Arts and Sciences students were recently selected to serve as 2017 Cyclone Aides through Iowa State's Office of New Student Programs.
Congratulations to the following LAS students:
Ihssan Ait Boucherbil, chemistry
Bryce Bonnstetter, communication studies
Tiffany Contreras, sociology
Sydney Ellis, psychology
Austin Graber, pre-law
James Heinrichs, open option
Sarah Moody, political science
John Murphy, speech communication
Michelle Putze, history
Ryley Schubert, chemistry
Cyclone Aides, a program coordinated by Iowa State University's Office of New Student Programs, are student leaders employed to facilitate Orientation and Destination Iowa State throughout the year. Cyclone Aides serve as leaders by providing new students with an introduction to campus and its resources, provide campus and residence hall tours, prepare students for academic advising appointments, serve on information panels and share information about Iowa State with new students and their family members.
Published: January 26, 2017