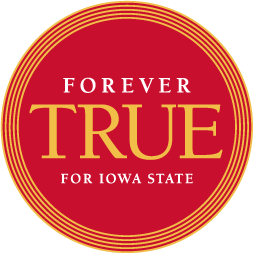 Equity gift of approximately $93 million is expected to be one of the largest in Iowa State history
Iowa State University announced a gift expected to transform key academic programs at the university. The donation is an equity stake representing majority ownership of Curriculum Associates, LLC, an education company headquartered in Billerica, Massachusetts, to the Iowa State University Foundation.
The gift is currently valued at approximately $93 million, making it one of the largest in Iowa State's history. The majority interest is being donated under a structure similar to nonvoting shares of stock. It is expected that the equity interest will be sold through a management-led sale of the company that will be directed by Curriculum Associates' second largest equity holder, CEO Rob Waldron. The final valuation of this tremendous gift will depend on market considerations at the time the sale occurs.
The contribution will count toward Iowa State University's eight-year comprehensive campaign, Forever True, For Iowa State, which seeks to raise $1.1 billion for the university by July 2020. With a name inspired by the Iowa State Fight Song, the campaign's focus is on ensuring access to an exceptional education, advancing Iowa State expertise in key areas that address global challenges, and enhancing the university's impact on the economy and quality of life in Iowa and around the world. The gift will help advance Iowa State in all of these areas.
Many programs to benefit
The gift, in the form of a permanent, endowed fund, will benefit Iowa State University's College of Liberal Arts and Sciences, the very heart of learning and discovery at Iowa State. Since the college provides core courses for students in every major, this gift will impact virtually every student at Iowa State.
The College of Liberal Arts and Sciences is already highly regarded throughout the world for its student-centered educational programs and world-class research, and this transformational gift will elevate the college to new heights.
"This generous gift will launch a new era of excellence and innovation for the college, for the university, and for our students," said Beate Schmittmann, dean of the College of Liberal Arts and Sciences. "This is also an incredible opportunity to illuminate and advance a key pillar of the university and a true gem for the community – the arts and humanities."
Proceeds from the sale will fund an endowment that will generate revenue for the college on an annual basis. Initial investments will support the Greenlee School of Journalism and Communication, the arts and humanities, including the ISU theatre program, and programs focused on data science and computing. As a result of this gift, many more students will engage in experiences that will prepare them for the future, such as internships or study abroad, opportunities to learn from distinguished scholars, and study opportunities in exciting and emerging fields, such as data science.
In the long term, the endowment will benefit all areas in the college. It will strengthen the college's priorities to provide an enhanced student experience; empower educators, scholars and leaders to help solve some of our world's most urgent challenges; drive discovery, engagement and innovation; and enrich modern learning environments for research, learning and collaboration.
Impact on students
"A gift of this magnitude will transform the college – and the university – for generations to come. Every student at Iowa State at one time or another, even if their major is in another college, takes classes in the College of Liberal Arts and Sciences," said Iowa State University President Steven Leath. "This gift will impact hundreds of thousands of future Iowa State students."
The donors, a couple who graduated from Iowa State University, wish to remain anonymous.
"We are so thankful for the generosity of this donor couple who are passionate about making a transformational gift to their alma mater," Leath said.
Company mission continues
This gift provides the capstone on decades of charitable giving to educational causes by Curriculum Associates.
"As a company built upon a mission to improve classrooms for all, we believe in the power of public education to prepare students for 21st century careers," said Rob Waldron, CEO of Curriculum Associates. "This gift ensures the continuity of our mission, helping to close the achievement gap by granting more students access to quality higher learning opportunities."
Founded nearly 50 years ago, Curriculum Associates is a leader in the educational publishing and technology industry. The company has more than quadrupled in size since 2012 and was recently named among the fastest-growing private companies by both the Inc. 5000 and Boston Business Journal, and a Top Place to Work by the Boston Globe. Curriculum Associates' print and digital products are currently used by over 6 million students, representing nearly 20 percent of all K–8 students in public schools nationwide. Its award-winning i-Ready® program is driving achievement gains for K–8 students across all 50 states this school year. The company's management and business focus will be unaffected by this gift.
"We truly appreciate this alumni couple's investment in Iowa State University and our students," said Larissa Holtmyer Jones, president and CEO of the Iowa State University Foundation. "Our values and mission align with those of Curriculum Associates, and we look forward to working with Rob Waldron and the outstanding Curriculum Associates management team to facilitate the realization of this gift."   The Iowa State University Foundation is a private, nonprofit organization in Ames, Iowa, committed to securing and managing gifts that benefit Iowa State University.
Curriculum Associates, LLC designs research-based print and online instructional materials, screens and assessments, and data management tools. Founded in 1969, the company's products and outstanding customer service provide teachers and administrators with the resources necessary for teaching diverse student populations and fostering learning for all students.
Contacts: Karen Simon, Communications, Iowa State University Foundation, 515.294.7263, kasimon@foundation.iastate.edu
Amy Juhnke, Communications, Iowa State University College of Liberal Arts and Sciences, 515.294.0461, ajuhnke@iastate.edu
Charlotte Fixler, Communications, Curriculum Associates, 978.901.6066, cfixler@cainc.com
Published: January 11, 2017