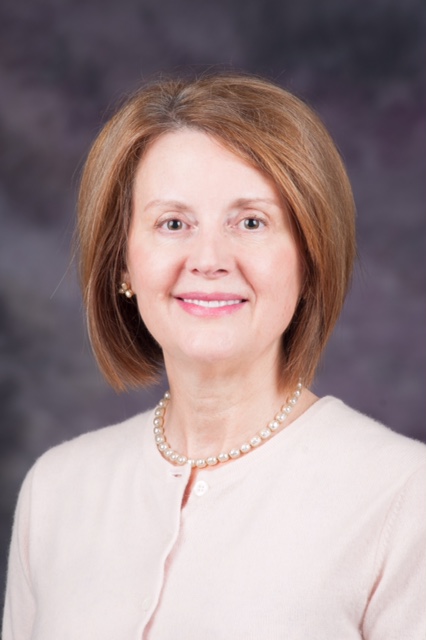 Angela Powers has been named director of the Greenlee School of Journalism and Communication at Iowa State University. Her appointment officially begins July 01, 2017.
Powers will be the 16th director of the Greenlee School, and the first woman to serve as its director. Powers led the A.Q. Miller School of Journalism and Mass Communication at Kansas State University from 2004 to 2012, where she is currently a professor.
"Angela Powers' extensive administrative knowledge, international experience, excellence in scholarship and commitment to diversity all make her a wonderful fit for the culture of the Greenlee School," said Beate Schmittmann, dean of the College of Liberal Arts and Sciences. "Her thoughtful interactions with all constituents throughout the interview process give us confidence that she will continue to further the school's world-class reputation as an outstanding leader in journalism and mass communication education and research."
"I am excited to lead the distinctive and continually growing Greenlee School of Journalism and Communication with its award-winning students and faculty," Powers said. "The school is fully accredited and is ranked sixth in the nation for quality and affordability. I look forward to working with faculty and administration to set new standards for scholarship, teaching and service in our dynamic field."
During her time at Kansas State, Powers drove change through partnerships with KSU media relations, alumni, media foundations and industry, creating a media convergence center engaging journalism, advertising and public relations students across campus. In addition, she focused on developing more international opportunities for students and increasing diversity. She is the 2015 recipient of the national Barry Sherman Teaching Award in Media Management and Economics.
Powers' research interests include media management and economics, family-owned media, the role of communication and information technology in organizational change, newsroom leadership and the changing media landscape. She has served as a visiting scholar and consultant for media centers and universities in Egypt, Sweden, Lithuania and Jamaica and held leadership positions in the World Media Economics and Management organization and the Association for Education in Journalism and Mass Communications.  Her professional experience includes work as a television journalist for NBC and CBS affiliates in Illinois.
Her work has appeared in such books as "Changing the News"; "The Media as a Driver of the Information Society"; "Leadership in the Media Industry"; "Corporate Governance in Media Organizations"; "Media Management: A Casebook Approach"; and in journals such as a Journal of Media Economics, Health Communication, Women and Health, Journalism and Mass Communication Quarterly and Newspaper Research Journal.
The Greenlee School of Journalism and Communication is the oldest journalism program in Iowa and one of the oldest in the country, with a chair established in 1905. It is also the longest continuously accredited program in the state and nation. In fall 2016, the school's enrollment reached 844 students. Its multiple independent student media organizations include the award-winning Iowa State Daily, named Best All-Around Student Newspaper in the 2015 national finals of the Society of Professional Journalists Mark of Excellence Awards.
Powers grew up in central Illinois as the oldest of six children who loved to ride horses and explore the countryside. Her ties to Iowa include travel with her father who was a conductor for Santa Fe with regular routes in the state. Her grandfather was an undergraduate at Iowa State University until he was drafted in World War I.
Powers earned her bachelor's and master's degrees in media and communication from Illinois State University and a Ph.D. in mass media from Michigan State University. Her hobbies include golf, tennis, swimming and playing piano and guitar. She is married to Dr. Kent Kerby and has two grown children, Kathleen and Sean.
The College of Liberal Arts and Sciences at Iowa State University is a world-class learning and research community. As Iowa State's most academically diverse college, LAS educates students to become global citizens, providing rigorous academic programs in the sciences, humanities and social sciences within a supportive personalized learning environment.
Published: December 13, 2016