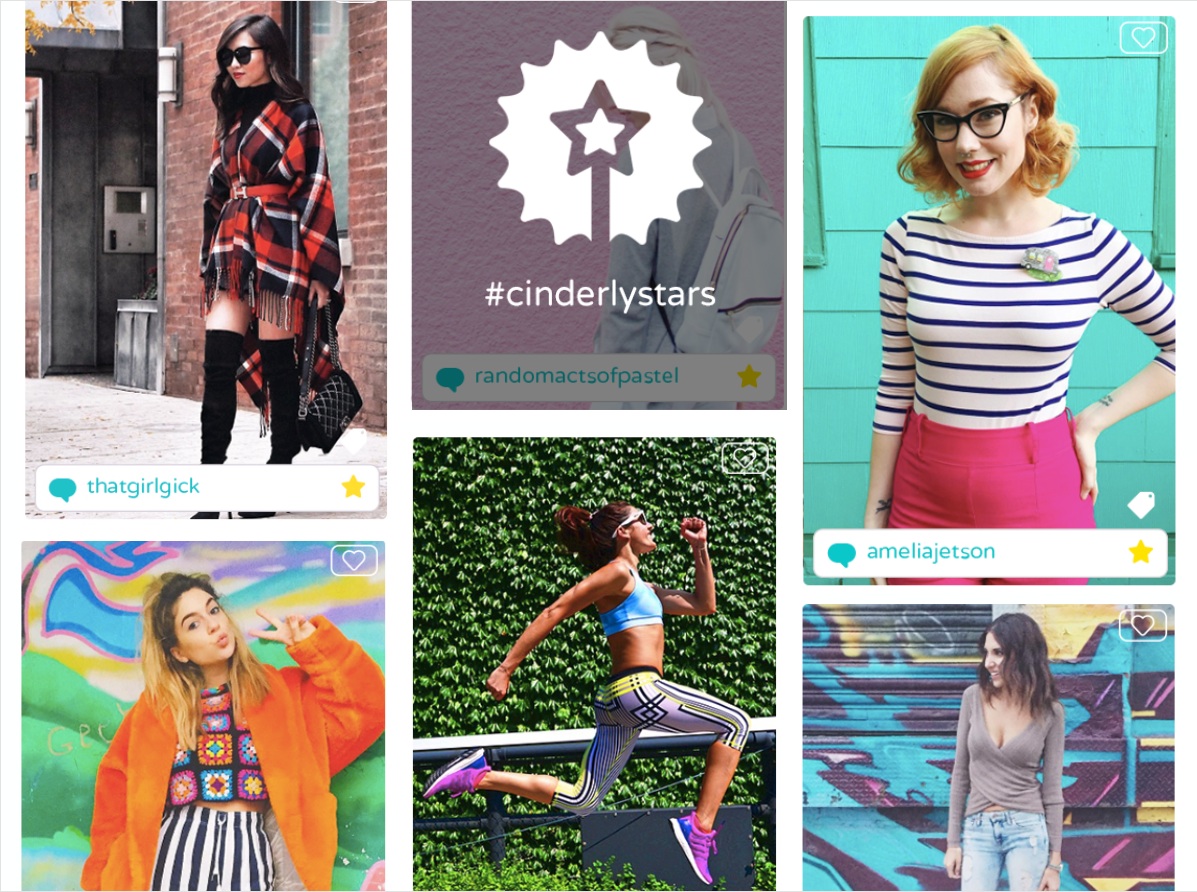 No matter how old you are or where you're headed for the day, most of us look into our closets each morning and struggle with what to wear.
There is no shortage of fashion inspiration. A search for #ootd (outfit of the day) on Instagram kicks up 88 million results. Why is it so hard to find a personal style and get out the door with ease?
"A lot of people look for outfit inspiration on Pinterest or blogs and save things that don't exactly fit their style," said Luke Stoffel (design and communication studies, '00). "They might be in love with the photo – not the clothes – and most importantly, a lot of these women don't share their same body type."
Stoffel and Cyndi Gryte (liberal studies, '99) hope to help fashion enthusiasts sort through the noise with Cinderly, a new data-driven app.
Based in New York City, Stoffel (Cindery's founder) and Gryte (Cinderly's social media strategist) hope the app will help users discover which clothes and brands look best on them. Using data – such as height, waist size, and details such as their location – Cinderly helps narrow the search to show users exactly what styles they love, worn by people with similar body types. All personal data is private.
Users browse the default photography feed and tailor their results by applying filters, such as styles nearby and what's trending. Cinderly's unique feature, the "Fit for You" filter, allows users to see photos of styles on others users with a similar size and body type.
"Fashion apps are good at interpreting style but they aren't good at interpreting data," Stoffel said. "There is no back end of Instagram that enables it to show you only the photos you want to see. But in Cinderly, we use your profile so your results are tailored just for you."
In addition to addressing the challenge of finding a great personal style, Stoffel and Gryte wanted to take on another internet woe: Online negativity.
"Everything about the app is based around positivity," Stoffel said. "We have a three-strike system and if you're negative on Cinderly, we shut down your account. We're tired of living in a world where you can say anything with no consequences. This is a positive app."
Finally, users can take the positive aspect of the app to new heights using the "Wand of Awesomeness." This feature allows users to repeatedly "like" photos they really love, resulting in a "superlike."
Cinderly became available for the iPhone in July. Stoffel said he hopes it will be available on Android this fall. The app is free.
Published: August 11, 2016