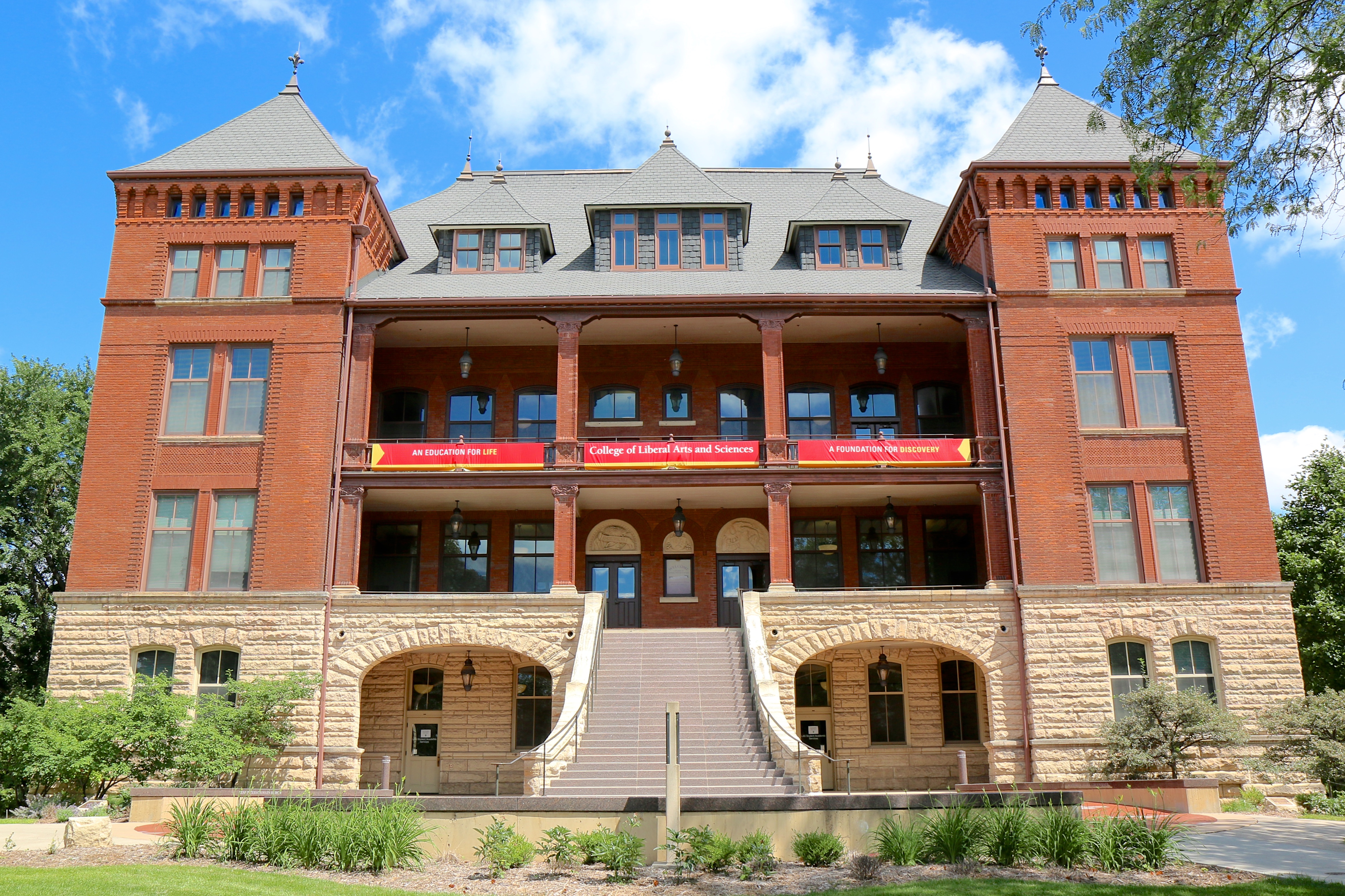 When 6,000 students descend on Iowa State's campus this summer for orientation, an academic adviser will be one of the first people they meet with one-on-one.
And Dawn Walker can't wait.
"Orientation is my favorite month," Walker said, who advises first and second year students in the Mathematics and Statistics Departments in the College of Liberal Arts and Sciences. "You get to see the students and the family and all their excitement. They have concerns, questions I never thought of. I get to ask 'What are your plans, why are you coming to college, what do you want to get out of this?' I really learn who that student is, and then to see what they achieve after that is amazing."
Advisers play a critical role in student success in everything from creating a manageable course schedule to career advising to strategizing on how to solve problems in and out of the classroom. And they know their resources—tutoring, media centers, counseling and more.
"Since we don't grade students, it is much easier to talk," Walker said. "There is no judgment on my part. Every student has different needs, and I love to individualize. Sometimes the academic adviser gets to be the cheerleader, saying 'you can do this' or 'you just have to try something different.'"
Walker hopes to begin building that relationship at orientation, so students will utilize advising resources throughout their adventure at Iowa State.
"You could be a first-generation college student who wants to go to graduate school, and I know of an amazing opportunity for you but I have to know your goals," she said.
One of Walker's "wins" from this past academic year was seeing a student remain committed to a subject area she loved, while overcoming challenges of adjusting to the pace of college coursework.
"She ended up receiving a scholarship. She was convinced since I believed in her and the Mathematics Department believed in her, she could believe in herself," Walker said.
And when that happens?
"It's the best job in the world."
Congratulations to LAS advisers recently honored with the following awards: Dawn Walker, Iowa State Women's and Diversity Grant Award, which she will use to create a Spring 2017 class addressing workplace issues for underrepresented populations in STEM fields; and Jason Weigand, Outstanding New Advising Award, Primary Advising Role, from the National Academic Advising Association.
Published: June 6, 2016