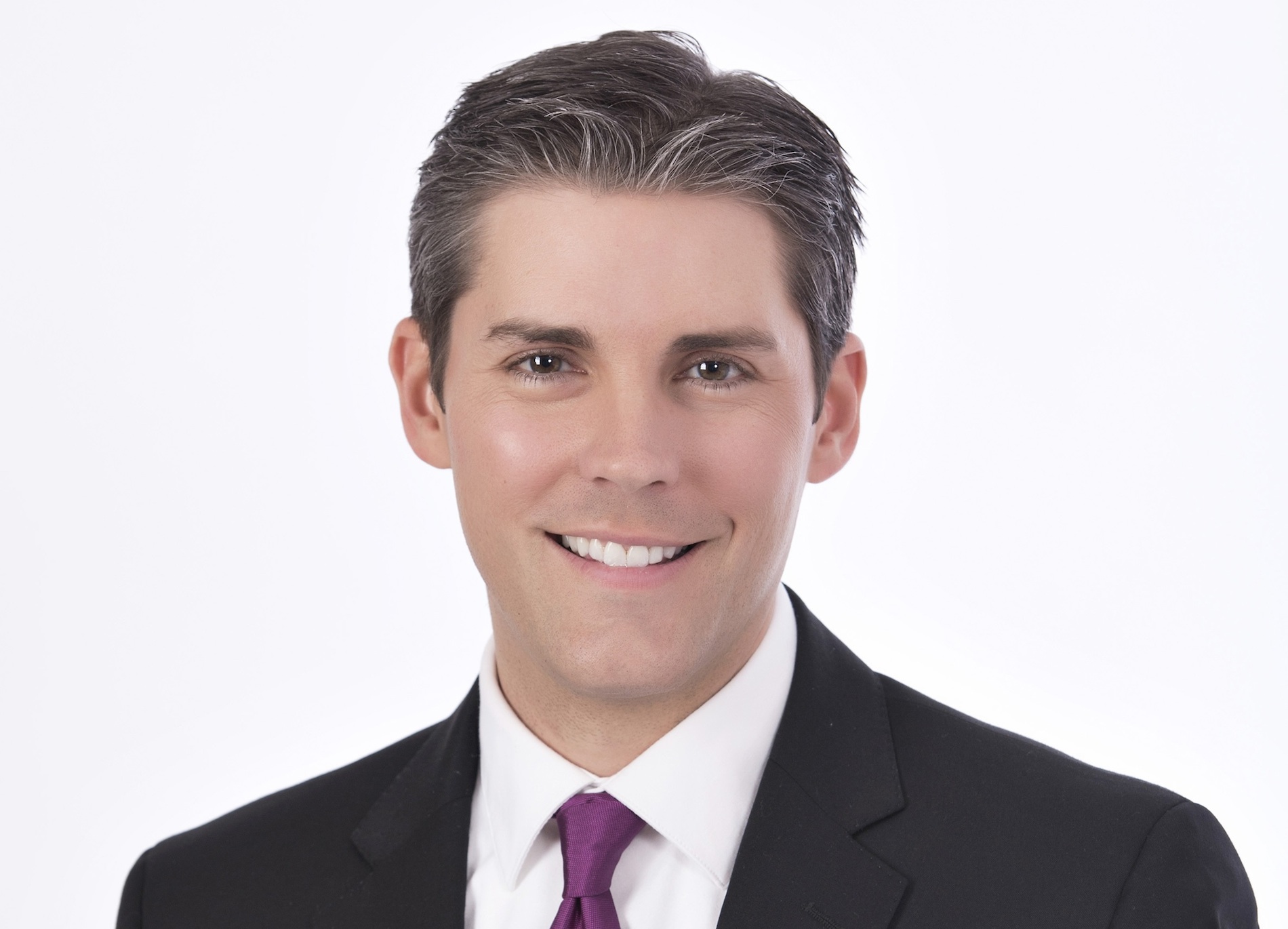 This story was published by The Alliance for Iowa State, a coalition of Iowa State alumni, parents, students, faculty, staff, and friends. The Alliance advocates Iowa State University's land grant mission throughout Iowa while focusing its advocacy on state legislators and public policy makers.
Meet Dan Winters '03 Urbandale, Iowa
While other kids were watching cartoons, Dan Winters was catching up on the evening news with Tom Brokaw.
"I was in love with the news," he said. "These were the things that people needed to know, and I loved knowing them before anyone else."
Winters (journalism, '03) is an award-winning anchor and investigative reporter. He co-anchors WHO-HD Channel 13's evening newscasts at 4 p.m., 6 p.m., and 10 p.m. for central Iowa viewers.
Raised in rural southwest Iowa, Winters enrolled in Iowa State University's Greenlee School of Journalism and Communication with dreams of becoming the next great news anchor. As a student, achieving his dream in Iowa wasn't something he saw in his future.
"I thought I would end up anywhere but Iowa, but I ended up at Channel 13," he said. "It's the best thing that could have happened to me."
Telling the stories of the people of Iowa is the best job in the world, Winters said. He has risen from reporter to evening co-anchor, and said people's eagerness to talk to a reporter on the worst day of their lives still amazes him. "And I'm so grateful they do," he said. "Because if they didn't, there would be no vehicle for empathy. How do you empathize with people who don't share their story with you?"
Winters' passion for sharing the stories of Iowans has earned him several coveted awards, including four Emmys (two of which are consecutive wins for Best On-Camera Talent – News Anchor). In addition to interviewing presidents and national figures, his stories covering Iowans – the artists, the advocates, the athletes, the teachers, the CEOs, the political candidates – are what make his commitment to the state of Iowa so apparent. He is a faithful alumnus, too, and has served on Greenlee's Advisory Council since 2013.
"Telling the stories of the people of Iowa gives me the biggest sense of pride," he said. "I still have to pinch myself. It is such an honor to do this job."
Winters lives in the metro area with his wife and two sons. He is another great example of one of the 100,000 ISU alumni living in Iowa and contributing to the economic health of the state.
Published: June 1, 2016