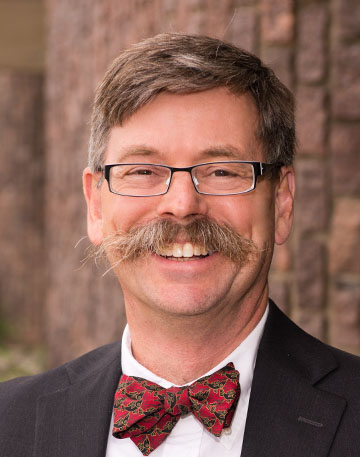 Dr. Simon Cordery has been named chair of the Department of History in the College of Liberal Arts and Sciences at Iowa State University.
Cordery has served as Chair of the Department of History and Professor of Modern British History, Comparative Labor History and Railroad History at Western Illinois University in Macomb, Ill., since 2012. Prior to that, he taught in the History Department at Monmouth College in Monmouth, Ill., from 1994 to 2012, serving as chair for five years and leading an overhaul of department curriculum. He also led the College's study-abroad program in Olomouc, Czech Republic.
Cordery's research interests include the history of railroads and labor. In addition to these areas, Cordery has taught courses on the history of sports and supervised graduate students in sports history and the history of railroads.
His books include The Iron Road in the Prairie State: The Story of Illinois Railroading (Indiana University Press, 2016); Mother Jones: Raising Cain and Consciousness (University of New Mexico Press, 2010), a biography of the Irish-American labor leader who helped bring women union organizers to prominence; and British Friendly Societies, 1750-1914 (Palgrave-Macmillian, 2003), a study of the largest group of voluntary organizations in nineteenth-century Britain.
Cordery has authored numerous articles and book reviews. Cordery currently serves on the Advisory Board of the Mother Jones Museum and chairs the nominations committee of the National Railroad Hall of Fame Project.
Cordery has a Ph.D. in Modern European History from the University of Texas at Austin. He has a master's degree from the University of York (United Kingdom) in Modern British History and completed his bachelor's degree at Northern Illinois University.
Cordery will start at Iowa State in August.
Published: May 24, 2016