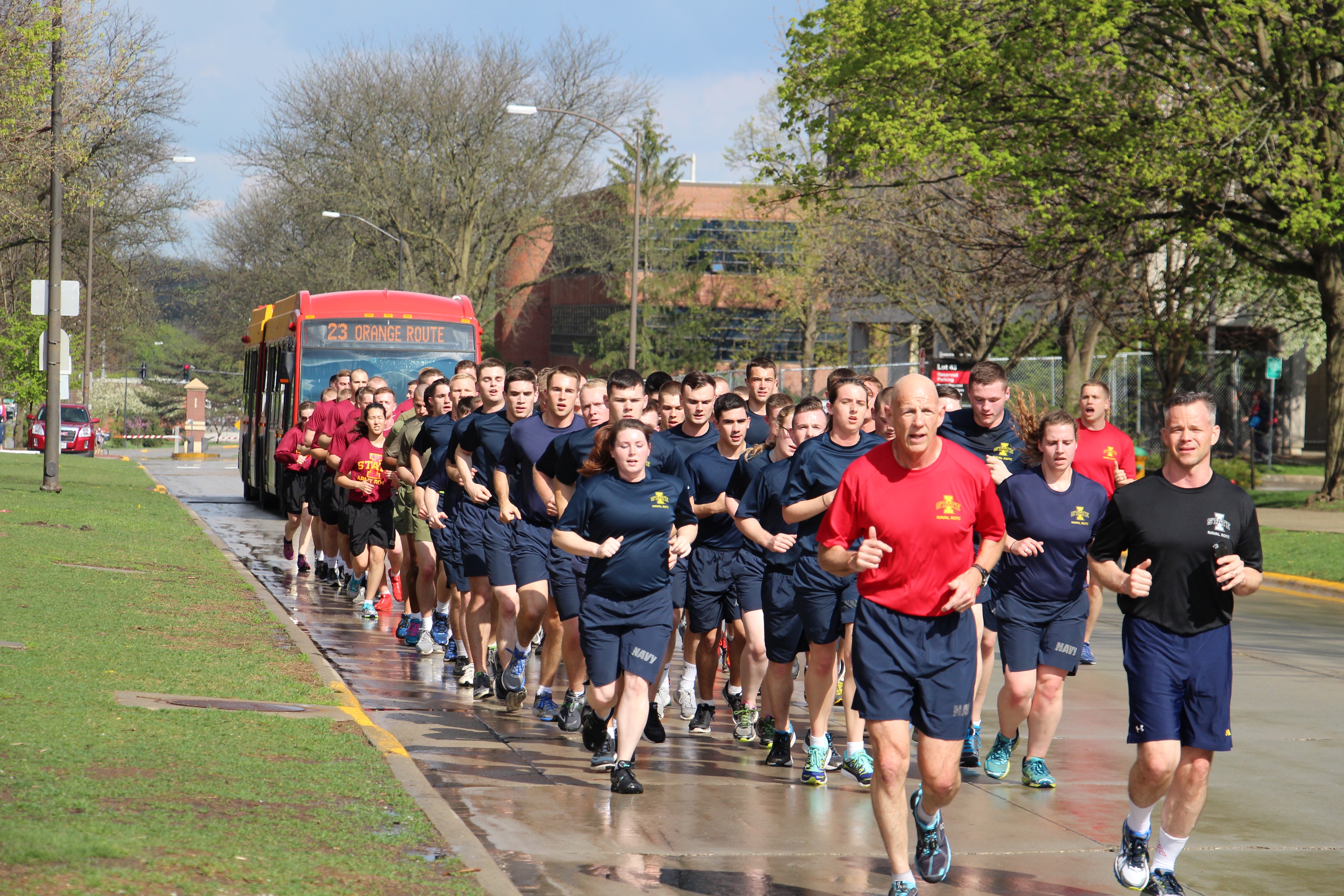 The following story was written by NROTC staff at Iowa State University.
With intermittent rain plaguing the day, the ISU NROTC Battalion was unsure if their planned Moto Run would take place as they were changing into PT gear. Thankfully, the skies cleared and allowed the run to proceed, though the threat of lightning in the area did not permit the use of guidons.
[feature_image]
The midshipmen fell into three columns, with members of the Army ROTC bringing up the rear, and began running West on Osborn Drive where they quickly turned left. The route chosen took the midshipmen throughout campus, notably passing in front of the Memorial Union and the Campanile on Central Campus.
"I enjoy doing events like this as a unit; it really makes ourselves visible to the rest of campus," said Midshipman Huntley. The run concluded where it began: in front of the Armory.
In true fashion, cadences were called by midshipmen brave enough to lead and motivate their peers. Midshipman J. Harris and Midshipman B. Johnson provided the necessary motivation and were later joined by Lieutenant Burchill.
"These types of runs contribute immensely to the morale of the unit and offer a glimpse into the ROTC lifestyle to the rest of the students on campus," Midshipman J. Harris said.
After the run, the midshipmen formed in Classroom 100 for a safety brief; a signal that the end of the semester is near.
Published: April 27, 2016