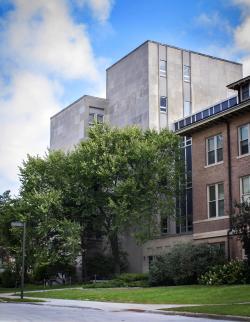 Iowa State University's graduate programs in economics and history progressed in this year's rankings of graduate programs released by U.S. News and World Report. The graduate program in economics moved up two slots to 28th among public universities and the graduate program in history moved from 63rd to 60th among public universities.
The Department of Economics offers a master's program and Ph.D. program in both economics and agricultural economics. The Department of History graduate program options include a Master of Arts degree (MA) in history and a Ph.D. in rural, agricultural, technological, and environmental history.
The Department of Economics at Iowa State University is jointly administered by the College of Liberal Arts and Sciences and the College of Agriculture and Life Sciences.
Published: March 21, 2017